Articles
(86)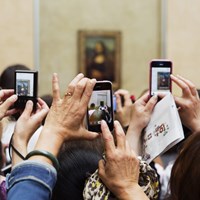 Article date: Thursday, January 11, 2018
"I Shoot All Classes and I Am Fascinated by Everyone in Their Environment. I Am Very Democratic." An Interview with Martin Parr
Martin Parr is one of the most recognizable documentary photographers of our time. His work can be accurately determined by the richness and brightness of colors and the "distant eye" angle, which has the power to make you laugh and cry, all at the same time.
---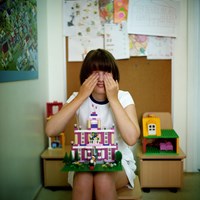 Article date: Friday, October 27, 2017
Winners of Photo Kyiv 2017 Contest: an interview with Yana Shcherbakova and Oleksandr Navrotskyi
The first edition of Photo Kyiv, International Art Fair, dedicated exclusively to photography, will take place 2-5 November 2017 in Kyiv, Ukraine. Among its activities was a Contest for Young Photographers in two nominations: art and documentary photography. Two winners were selected – Yana Shcherbakova in documentary photography and Oleksandr Navrotskyi in art photography. Artdependence Magazine cought up with the winners to find out more about what drives them.
---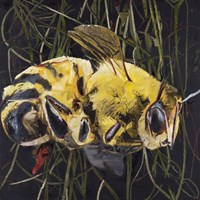 Article date: Friday, October 20, 2017
Winner of the Masters Salon Painting 2017 announced!
For the fourth time KoMASK (a non-profit organisation) is organising an international painting contest, in accordance with the tradition of the "Salons" organized since 1840. The award is aimed at graduating students in the discipline of painting, but also at supporting institutions in order to offer students better future perspectives. Yesterday the jury of KoMASK announced the winners.
---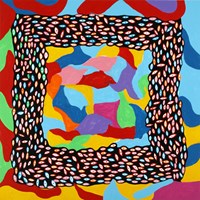 Article date: Tuesday, October 3, 2017
Yayoi Kusama opens her own museum in Tokyo
Yayoi Kusama opens her own museum in Tokyo with the inaugural exhibition 'Creation is a Solitary Pursuit, Love is What Brings You Closer to Art'.
---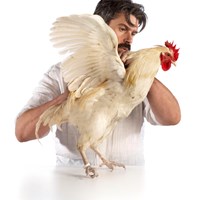 Article date: Monday, October 2, 2017
"Art means total freedom, no algorithms but my own" - an interview with Koen Vanmechelen
Koen Vanmechelen is a contemporary Belgian conceptual artist who is best known for his work 'Cosmopolitan Chicken Project', which explored the themes of bio-cultural diversity through the study of a chicken and its genetic ancestor, the red junglefowl. Science and technology play an important role in his art and many critics have explored this relationship. Koen Vanmechelen's thinking seems to depart from the realms of art, which sets him free to explore his subjects from new and original viewpoints. The Cosmopolitan Chicken Project was a worldwide breeding program, allowing Vanmechelen to study the human-bred creatures, diversity issues and the ethics of his crossbreeding activity.
---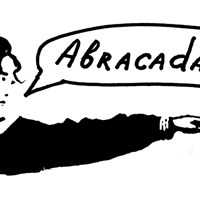 Article date: Friday, September 22, 2017
The 6th Moscow International Biennale for Young Art announces open call!
The 6th Moscow International Biennale for Young Art will take place in Moscow from June 8, 2018. The curator of the main project is Lucrezia Calabrò Visconti, a young independent curator from Italy. The theme proposed for the 2018 biennial is "Abracadabra."
---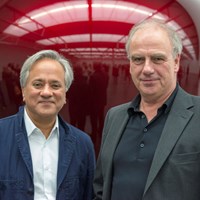 Article date: Friday, September 15, 2017
"I have learnt that it is essential to always keep an open mind and never become dogmatic," Hendrik Driessen, De Pont
This September, Museum De Pont in Tilburg, Holland, will celebrate its 25th anniversary. The museum first opened its doors in 1992 thanks to the generous support of Dutch businessman and attorney J.H. De Pont (1915-1987). The founder had decided that part of his estate was to be used to stimulate contemporary art, but left it up to the board of the new foundation to determine how and where the museum would be opened. "When I began as the museum's first director in early 1989, all sorts of directions could still be taken – and there was something to say for each of them – but the question was: which direction would be ours?"
---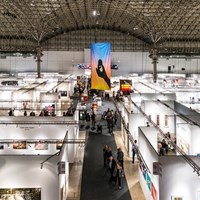 Article date: Thursday, September 14, 2017
EXPO ART WEEK is in full swing with EXPO CHICAGO fair as its centerpiece
The International Exposition of Modern & Contemporary Art, announces the return of EXPO ART WEEK, running Sept. 11 – 17, 2017, with EXPO CHICAGO as its centerpiece (Sept. 13 – 17). During EXPO ART WEEK the city's most prestigious cultural institutions will highlight their unique programming and special events including museum exhibitions, gallery openings, artist talks, public art projects, open studios and outdoor installations, offering after hours for fair visitors.
---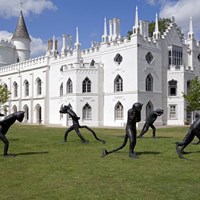 Article date: Thursday, September 7, 2017
"It's all about making the work, not the career." An interview with Laura Ford, the lead artist of HOUSE Biennial
This year, the first edition of HOUSE Biennial: Brighton & Hove's new contemporary visual arts festival (30 September-5 November, 2017), announces Laura Ford as their lead artist. Laura Ford is an established British artist who works across a range of media from sculpture and painting to drawing, ceramics and modelling. For HOUSE Biennial, Ford is producing a new commission in the form of a series of new works for presentation at the Brighton Museum & Art Gallery. Her large-scale sculptural works will be made for one of the main exhibition spaces, while smaller works will be placed amongst the Museum's collection and at associated HOUSE Biennial 2017 venues.
---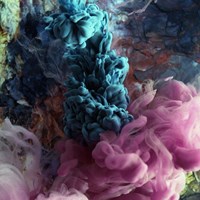 Article date: Monday, August 28, 2017
Cosmoscow announces exhibitors for its 5th edition
This year Cosmoscow welcomes a record number of galleries (54) from Belgium, Estonia, France, Germany, Georgia, Italy, Norway, Poland, Russia, Switzerland, the United Kingdom, and the United States of America, which will exhibit works by more than 150 artists.