Image: Sungi Mlengeya, Constant, 2019, Acryilic on canvas, 150 x 140 cm, Courtesy Afriart
1-54 Contemporary African Art Fair is pleased to announce the sixth edition of the fair in New York, which will take place May 8-10, 2020 at The Caldwell Factory in Chelsea, with a Press and VIP Preview on May 7.
The 2020 New York edition of 1-54 will welcome 26 galleries from Austria, China, France, Italy, Martinique, Nigeria, Saudi Arabia, Senegal, South Africa, Spain, Switzerland, the Netherlands, Uganda, the United Kingdom and the United States, collectively exhibiting the work of 78 artists.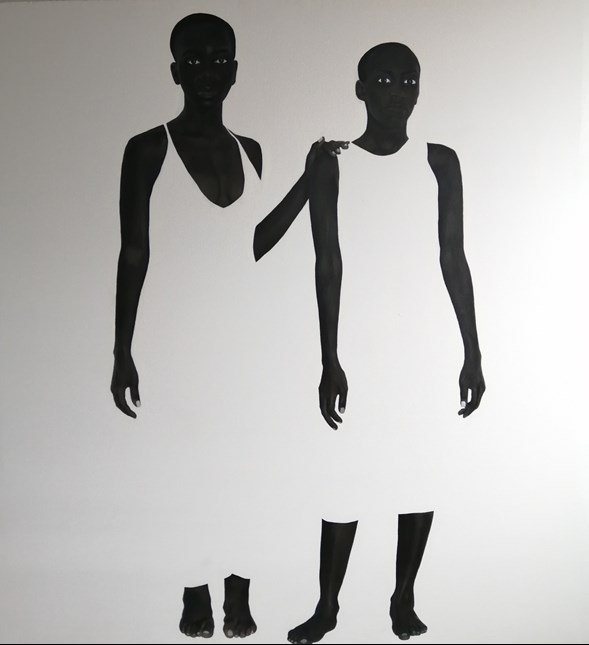 Sungi Mlengeya, Constant, 2019, Acryilic on canvas, 150 x 140 cm, Courtesy Afriart
Each year, 1-54 aims to welcome a diverse and global mix of galleries that are dedicated to supporting and promoting African art and artists from across the world. This year, 1-54 NY will welcome seventeen new galleries and two solo exhibitions, offering viewers a chance to discover the breadth and depth of contemporary African and diasporic artistic production.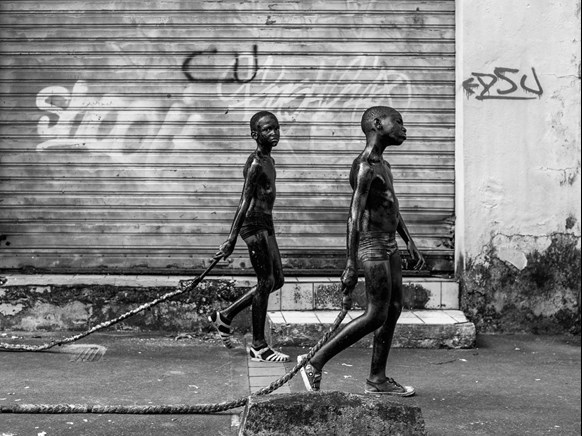 Nicolas Derné, Shook it up, 2019, Lambda print B&W on Baryté NB paper, 30 × 40 cm, Courtesy espace d'art contemporain 14N 61W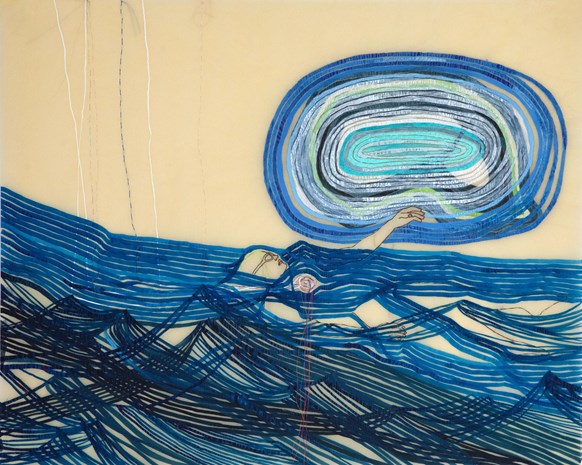 Wura-Natasha Ogunji, Lagoon, 2019, Thread, ink, graphite on tracing paper, 19.50h x 24w in, Courtesy Fridman Gallery
For the sixth consecutive year, 1-54 New York will be accompanied by 1-54Forum, the fair's acclaimed curated program of talks, performances and screenings that explores the work and practice of artists from Africa and its diaspora. This year's edition will be curated by Dexter Wimberly and Larry Ossei-Mensah and will be ideally located opposite the Caldwell Factory and adjacent to the Highline at Rogue Space.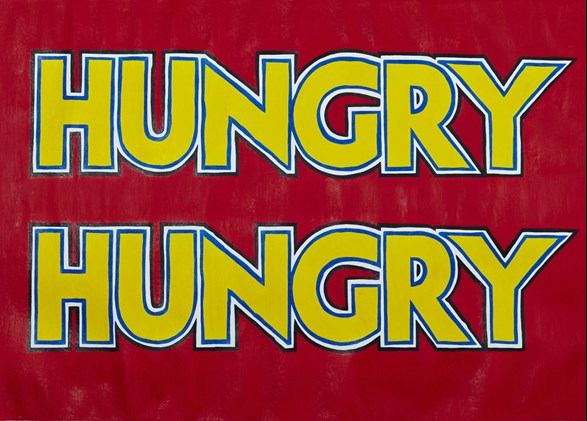 Cameron Platter, Hungry, 2015, Pencil on paper, 100 x 160 cm, Courtesy Galerie Ernst Hilger
1-54 Forum will make use of the 2000sq/ft space to lead several talks and other interventions over two days of the fair, 8 – 9 May 2020. The full 1-54 Forum program will be announced in April 2020.
The Full list of participating galleries:
50 Golborne (London, United Kingdom)
Afikaris (Paris, France)
Afriart Gallery (Kampala, Uganda)
AFRONOVA GALLERY (Johannesburg, South Africa)
Danziger Gallery (New York, United States)
Ebony Curated (Cape Town, South Africa)
espace d'art contemporain 14N 61W (Fort-de-France, Martinique)
Fridman Gallery (New York, United States)
Galerie 127 (Marrakech, Morocco)
Galerie Anne de Villepoix (Paris, France)
Galerie Attis (Dakar, Senegal)
Galerie Ernst Hilger (Vienna, Austria)
Hafez Gallery (Jeddah, Saudi Arabia)
Jack Bell Gallery (London, United Kingdom)
Kristin Hjellegjerde Gallery (London, United Kingdom)
LatchKey Gallery (New York, United States)
Luce Gallery (Turin, Italy)
Mwimbi Fine Art Gallery (Hong Kong, China)
Nil Gallery (Paris, France)
Nuweland (Oosterzee, the Netherlands)
October Gallery (London, United Kingdom)
OOA Gallery (Barcelona, Spain)
Retro Africa (Abuja, Nigeria)
Sulger-Buel Gallery (London, United Kingdom)
The Gallery of Everything (London, United Kingdom)
Wilde Gallery (Geneva, Switzerland)