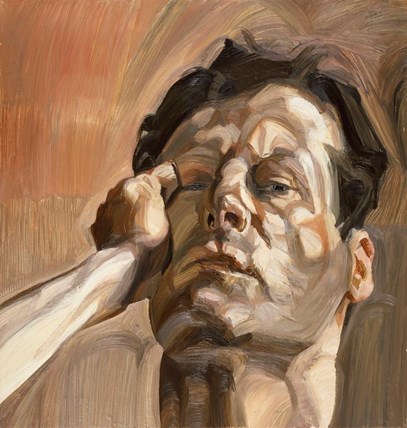 New Year, new diary. As 2018 starts to settle in, ArtDependence has selected 10 exhibitions that we're most excited to visit over the next 12 months:
Fondation Louis Vuitton, 11 October, 2017 - 5 March, 2018
The Museum of Modern Art and Fondation Louis Vuitton collaborate to bring works from Moma's envious collection to France. The sizeable exhibition features works from Max Beckmann, Alexander Calder, Paul Cezanne, Marcel Duchamp, Walker Evans, Jasper Johns, Ernst Ludwig Kirchner, Gustav Klimt, Yayoi Kusama, Pablo Picasso, Frank Stella and Paul Signac amongst others. The exhibition is divided into three sections – MoMA's first decade of collecting, Minimalism and Pop art and finally, contemporary works from around the world - most of which have been acquired in the last two years.
My Favorites: Toshio Hara Selects from the Permanent Collection
Hara Museum of Contemporary Art, January 6-June 3
Toshio Hara, Director of the Hara Museum since its foundation in 1979, curates his first show, drawn from the museum's permanent collection. Choosing the pieces that speak to him the most from the 1,000 piece collection, part I (running until March 11) will focus on artworks collected between the 70s and 80s. Part II (running from March 21) will focus on pieces that have been exhibited at the museum during the course of its 40-year history.
Jasper Johns: something resembling truth
The Broad, February 10 onwards
In collaboration with the Royal Academy London, The Broad Los Angeles present more than 120 iconic and significant works by American artist Jasper Johns. Known for his abstract expressionist, Neo-Dada and pop art paintings, sculpture and prints, John's legacy will be explored through the contrast between his early and late works in a career that spanned six-decades.
Tate Britain, February 18-August 27
"Capturing the sensuous, immediate and intense experience of life in paint."
Focusing on British painters who strove to capture the truth of the human figure, it's relationships to others and its surroundings, this exhibition will feature work by Lucian Freud, Francis Bacon, Frank Auerbach and Paula Rego. 
If our soup can could speak: Mikhail Lifshitz and the Soviet Sixties
Garage East Gallery, March 7 – May 13
Mikhail Lifshitz was a Soviet philosopher and art critic. 2018 marks the 30-year anniversary of his renowned book, The Crisis of Ugliness. As part of a three-year Garage Field Research project, this exhibition examines the book and other political writings at the time to explore the complex relationship between art and politics in the twentieth and twenty-first centuries.
Chagall, Lissitzky, Malévitch. L'avant-Garde Russe À Vitebsk (1918-1922)
Centre Pompidou, March 28 – July 16
Taking the work of three emblematic figures from the Russian avant-garde, the Centre Pompidou's exhibition illuminates the post-revolutionary years when art found a home away from the Russian metropolises in the Belarusian city of Vitebsk. Work from students and teachers of the Vitebsk school will also be on display.
Royal Academy of Arts, May 19-August 12
Working primarily in film, Tacita Dean was a nominee for the Turner Prize in 1998 and was elected to the Royal Academy of Arts in 2008. With a strong interest in landscape phenomena, she has captured beautiful images of nature at its most impressive. This new exhibition will explore the concept of landscapes in varied formats. At the centre of the exhibition, Dean will unveil a major new film called Anitgone, which will use the same masking technique first developed for her 2011 Tate Modern Turbine Hall project, FILM.
Günther Förg: A Fragile Beauty
Stedelijk Museum, From May 31
This will be the first major retrospective of Förg's work since his death. Considered a central figure in late 20th century German art, Förg was a painter, sculptor, designer and photographer. The Stdelijk exhibition will shed light on the broad spectrum of his work and will include a significant selection of major pieces.
Guggenheim, June 8-September 16
With more than 175 sculptures, paintings and drawings, this is one of the largest retrospectives of Giacometti's works to appear in the United States. The exhibition will examine the work of the modernist artist, best known for his sculpture pieces, but also accomplished in painting and drawing.
Bruce Nauman: Disappearing Acts
MoMA, October 21, 2018-March 17, 2019
The first comprehensive retrospective of Bruce Nauman in more than 20 years. Spanning work from the mid-60s to the present day, the exhibition includes drawings, prints, photographs, film and installation pieces.
Image on top: Lucian Freud, Man's Head, Self Portrait, 1963. © The Lucian Freud Archive/Bridgeman Images.