Etienne Verbist: How do you position The Armory Show as a fair versus your competitors?
Nicole Berry: The Armory Show is New York's Art Fair. Founded in 1994 in New York City, 24 years later it is the most widely attended art fair in New York City and second only to Art Basel Miami Beach as the most attended art fair in North America.
The Armory Show has always been a place for serious collecting, and this remains a crucial part of our identity in a crowded fair market. No other fair in New York captures the volume of international and American collectors as The Armory Show, and our galleries benefit from collectors who return twice, sometimes three times to make purchases. We also have a strong relationship with American cultural institutions that attend the fair each year to make purchases for their collections, and a longstanding history with The Museum of Modern Art, who celebrates our opening each year with a special party at the museum's Agnus Gund Garden Lobby.
Having the unique benefit of being so ingrained with the city of New York means we are really able to engage the creative landscape here – from artist studio visits to large-scale commissions at the fair, to an extensive program of talks with the world's foremost artists and thinkers.
As an art fair, I believe that The Armory Show has taken bold steps to innovate in accordance with the contemporary landscape. It is through our commitment to the city of New York, the world's cultural capital, and to the dialogue, discussion, and innovation that the city offers, that we hold a very special place in the art fair landscape.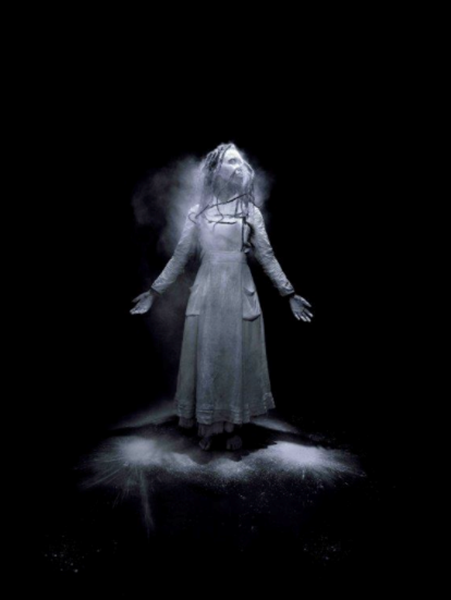 Ron Mandos  - Mohau Modisakeng
EVB: The show's mission was stated in 1994: to bring a platform to present and promote new voices in the visual arts.  How was this realized in 2018?
NB: This year, at The Armory Show we are thrilled to welcome 66 new exhibitors to the fair. The Focus section, organized by Gabriel Ritter of the Minneapolis Institute of Art, is an excellent example of how The Armory Show is staying true to its founding vision. In 2017, we successfully launched a new direction for Focus, evolving from a geographically-based section towards a thoughtfully curated presentation that reflects the global nature of the art world itself. The curator is now charged with developing an intellectually stimulating theme that, in his/ her view, showcases today's most relevant and compelling artists. Gabriel Ritter has done just this, while also creating the most geographically diverse edition to date—drawing artists from 18 countries, including the Czech Republic, Guatemala, Japan, Pakistan, the Philippines, Iran and South Korea.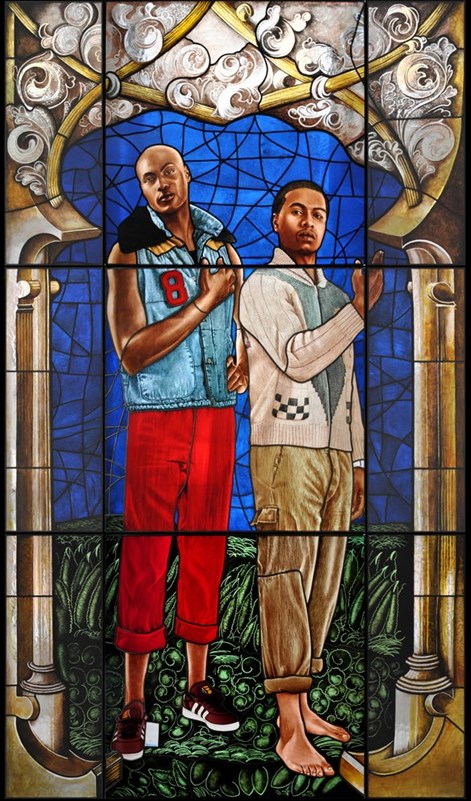 Arms of Hugo Von Hohenlandenberg as Bishop of Constance with Angel Supporters. Kehinde Wiley 2015 Gallery Templon
EVB: Who is the selection committee?
NB: Our Selection Committee and Presents Advisory Panel is integral part of shaping the fair. Our committees include gallerists such as Philippe Charpentier from mor charpentier, Paris; James Cohan from James Cohan, New York; Jessica Silverman, Jessica Silverman Gallery, San Francisco; Sean Kelly from Sean Kelly Gallery, New York and Mariane Ibrahim, Mariane Ibrahim Gallery, Seattle. The full list can be found on our website.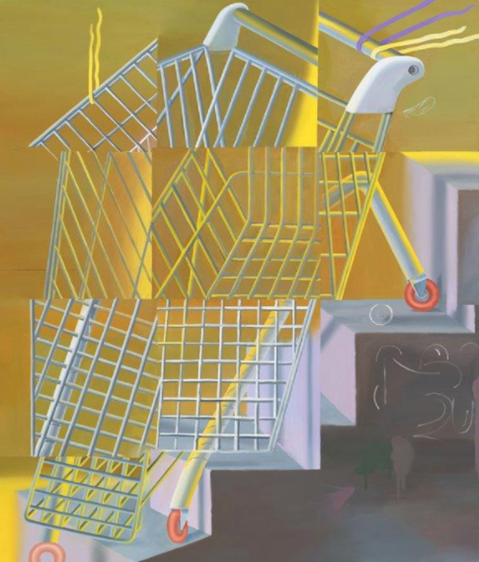 Einkaufswagen eine Treppe herabsteigend. Kristina Schuldt, 2017
EVB: Which criteria do they use?
NB: Our Selection Committee reviews galleries based on the overall strength of their proposal, their presenting artists and exhibition history at the gallery, as well as their standing within the international art community.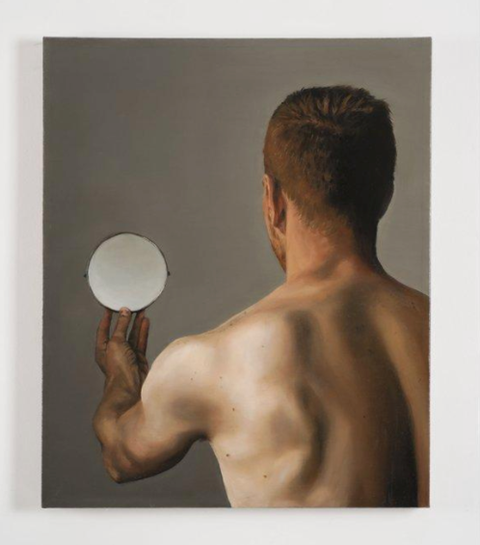 Suppose you don't exist. Fabrice Samyn, 2013 at Meesen De Clerq
EVB:  What about disruptive contemporary art?
NB: This year, The Armory Show will present a large-scale project on the fair's front exterior. JR, known for his politically provocative works that engage industrial spaces, will present a newly commissioned work that is both relevant to the current cultural and political climate, and an example of an artist directly engaging our location in the heart of Manhattan. The fact that people who are driving along the West Side Highway will see it and wonder what is going on, in addition to those entering the fair, should create a powerful dialogue. This goes beyond the commercial aspect, it is about how art can impact the community. With a city like New York which has so much public art, this is our way of contributing, even if only for a five-day period.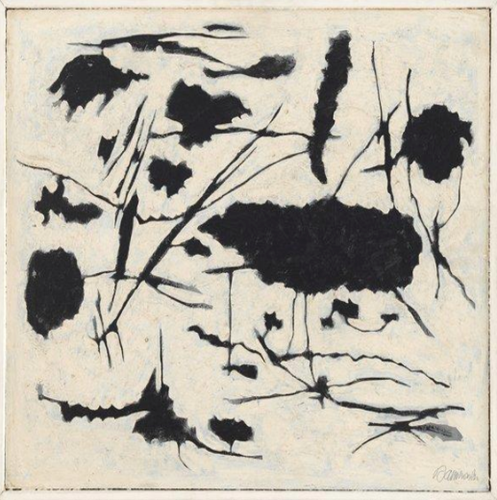 Wachstum (Growth). Willi Baumeister, 1950. GALERIE KLAUS GERRIT FRIESE
EVB: How do you reach out to the collectors?
NB: As an annual event, it's incredibly important that we are continually connecting and doing outreach through the year. We have VIP Representatives located across the United States, Europe and Asia and we host regional events year-round to help cultivate those existing relationships while making new connections.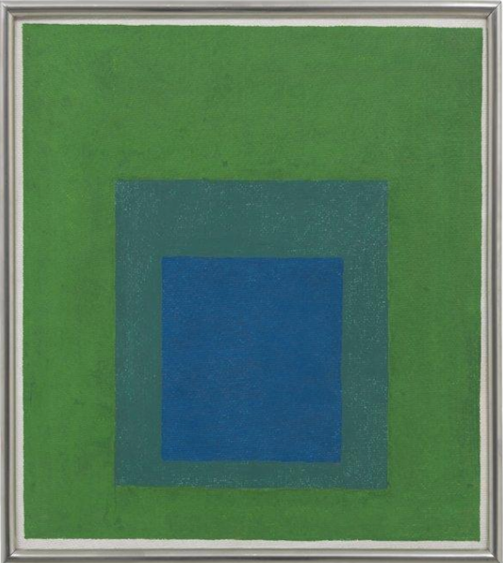 Squares: Blue and Cobalt Green in Cadmium Green, Josef Albers, 1958. Ludorff Gallery
EVB: What is the role of an art fair in today's new art economy?
NB: The history of sales at The Armory Show has always been strong and we have a very loyal collector base that visits year after year. The exhibitors have more people seeing their work at the fair than they would get in months at their galleries. And we are also working hard to cultivate the next generation for collectors.
At the same time, I understand and value that The Armory Show is more than just a place for transactions. We are, and we must remain committed to creating an environment that fosters and supports dialogue, education and exchange. To have these discussions on a deeper level makes it a richer experience for everyone and reminds us why we are here. This is crucial to remaining a relevant cultural space and to developing new collectors.
This year we have fantastic programming with Armory Live, our talks program, and the Curatorial Leadership Summit, which is allowing for the first time in the fair's history, a dedicated place for critical dialogue specifically for curators. I strongly believe that the role of art fairs is to inspire cultural exchange just as much as it is to inspire economic exchange.
EVB: Which social media, art related applications or platforms, do you use to support the visitor, the collector and the gallery?
NB: As an international art fair, social media and digital platforms have been an invaluable asset in staying connected with our global community, in addition to reaching new collectors, galleries, and art enthusiasts near and far. The Armory Show is active on platforms such as Instagram, Facebook, and Twitter, in addition to our micro-site on Artsy, which exists through the run of fair. Additionally, our website has been an essential platform in publishing print interviews, videos and podcasts for our Armory Live programming.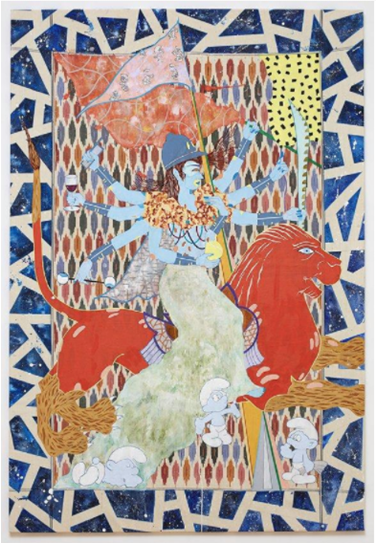 Turbo QueenNadira Husain2017. PSM BERLIN
EVB: How do you support young galleries?
NB: This is an issue that everyone in the art world is focused on—and for good reason. It is important to us, as a major international art fair, to set the course for a fair that supports the entire gallery ecosystem.
To address these challenges, we have lowered the price of participation by 30% for the Presents section, dedicated to galleries less than 10 years old. We also introduced our first $10,000 Presents Booth Prize, supported by our lead partner Athena Art Finance, and awarded by an international jury of curators and collectors. Additionally, we have expanded the footprint for Focus, a more affordable area of the fair, nearly doubling the size of this section, and in turn creating many more opportunities for mid-level galleries. Lastly, Platform provides another point of entry for galleries who want to have visibility at the fair.
In these conversations, it's crucial to remember that the function of art fairs is to introduce our galleries to new markets and new clients, to serve as an entry point and a place of connection. To achieve this, we must ensure opportunities exist that make sense for galleries of any size or age, whether it be through curated sections or special projects.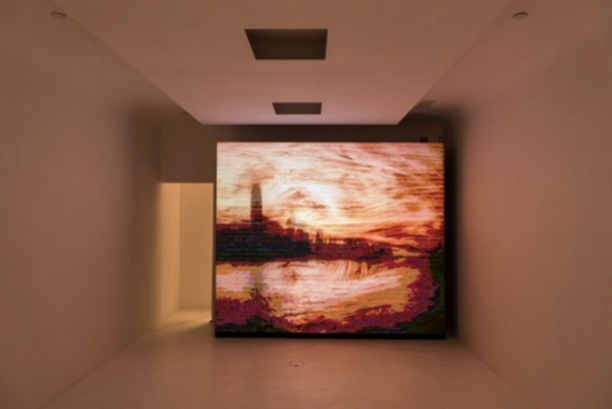 Landscape, Angel Vergara, 2015-2016