The European Fine Art Foundation (TEFAF) has revealed a special preview of 15 works that will appear at TEFAF Maastricht, running from June 25–30, 2022, with an invitation-only Collectors Day on June 24 and until 2pm on June 25, 2022. This "First Look" demonstrates the unrivalled appeal of TEFAF Maastricht as a destination for private and institutional collectors. This year, TEFAF celebrates its 35th edition. No other fair offers the same quality, breadth, and depth of artworks under one roof. TEFAF Maastricht brings together 243 dealers, of which 216 are returning, 21 are exhibiting for the irst time, and 6 dealers are taking part in TEFAF Showcase. The dealers represent 20 countries in total. TEFAF Maastricht will once again provide collectors, museum curators, art market professionals and enthusiasts with the opportunity to experience 7,000 years of art history, within the historic city of Maastricht.
Here are 5 spotlighted ones from the previewed collection of 15. For relevant information regarding TEFAF Maastricht, please visit www.TEFAF.com. 
Ferdinand Barbedienne (1810 – 1892); the design attributed to Édouard Lièvre (1828 – 1886)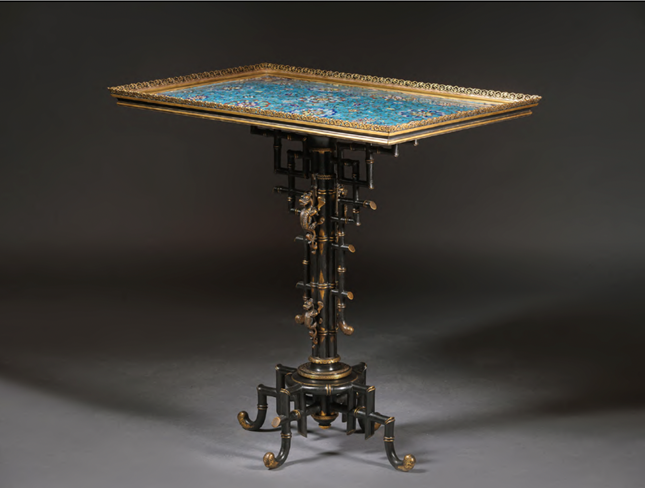 A 'Japonisme ' Patinated Table Circa 1870 Chinese enamel; gilt and patinated bronze 89 x 87 x 56 cm (35 x 34 x 22 in.) Presented by Adrian Alan Ltd. The rare and important table encapsulates the fashion for 'le style japonais et chinois ' which swept Paris in the mid-19th century and was inspired by Empress Eugénie ' s Musée chinois at the Château de Fontainebleau and the opening of trade with Japan.
Greek enthroned goddess, Thebes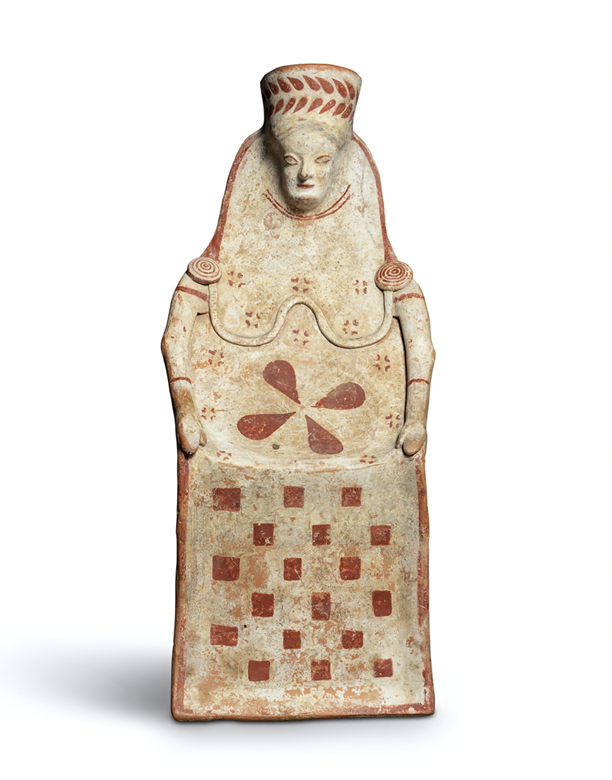 Circa 540-20 BC Terracotta 22.5 cm (8.9 in.) Presented by Charles Ede This extremely ine polychrome statuette of a seated goddess once belonged to the esteemed collector Lieutenant General Pitt Rivers (1827 – 1900).
Luca Giordano (1634 – 1705) The Triumph of Galatea
Circa 1675 Oil on canvas in a very fine pine frame, probably Venetian 251 x 302 cm (98.8 x 118.8 in.) This recently discovered Triumph of Galatea by Luca Giordano, which comes from a noble private collection in Venice, is a magniicent addition to the artist' s known oeuvre.
Thomas Gainsborough, R.A. (1727-88)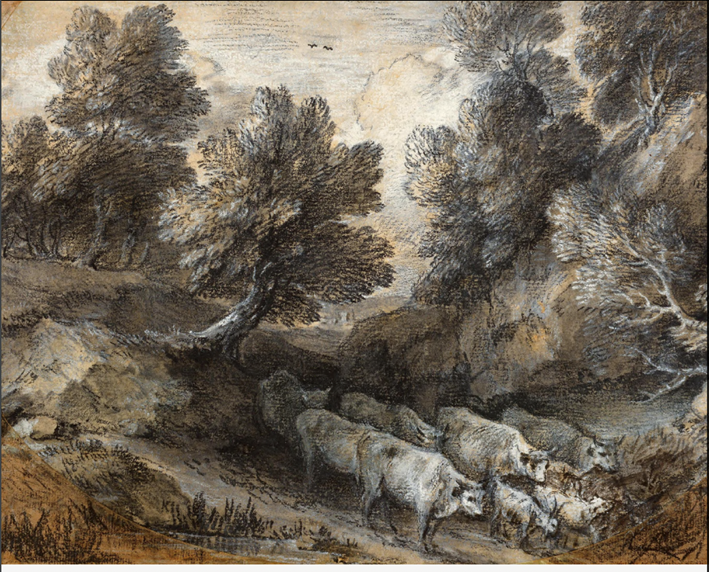 Wooded Landscape with Cattle and Goats Black and white chalk, with stumping, on buff paper, backed 22.9 x 29.4 cm (9 x 11.5 in.) Landscape drawings account for over three-quarters of Gainsborough' s output as a draughtsman and include some of his inest works. This inished drawing, of remarkable richness of color, may be dated to. the late 1760s or early 1770s, when Gainsborough was living and working in Bath.
Vik Muniz (b. 1961)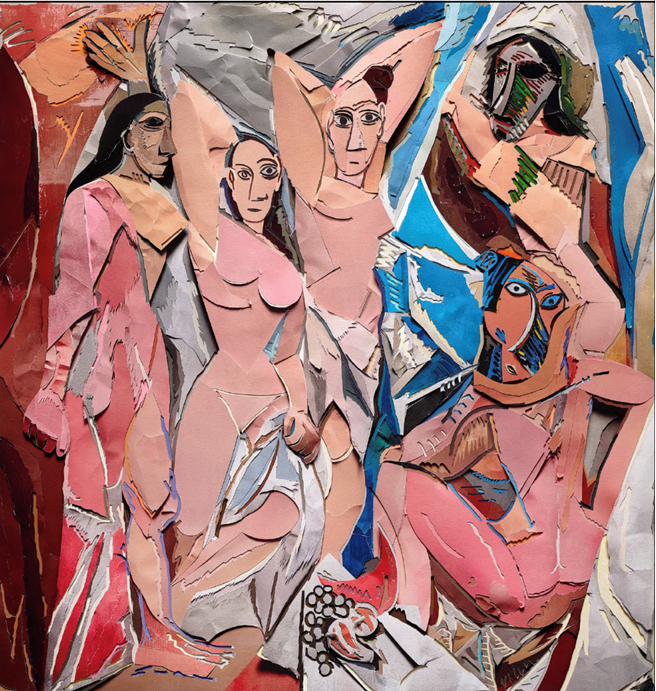 Demoiselles d'Avignon, Pablo Picasso(Surfaces) 2022 Mixed media 152.4 x 144.8 cm (60 x 57 in.) This work is one of the most contemporary pieces to be offered at TEFAF Maastricht and is a captivating and comprehensive re-imagining of an important work by Pablo Picasso. Copyright the Artist, Courtes
TEFAF is a not-for-profit foundation that champions expertise and diversity in the global art community, evidenced in the exhibitors selected for its two fairs, which take place annually in Maastricht and New York. TEFAF acts as an expert guide for both private and institutional collectors, which inspires lovers and buyers of art everywhere.
TEFAF Maastricht is widely regarded as the world' s premier fair for fine art, antiques, and design, showcasing the finest art works currently on the market. Alongside the traditional areas of Old Master paintings, antiques, and classical antiquities that cover approximately half of the fair, you can also find modern and contemporary art, photography, jewelry, 20th-century design, and works on paper.
TEFAF Maastricht will be held in the MECC Maastricht from June 25-30, 2022. June 24 and until 2PM on June 25 by invitation only.