Mikhail Palinchak (born 1985 in Uzhgorod, Ukraine) is well-known street, reportage and documentary photographer residing and working in Kiev. He has been a member of the Ukrainian Photographic Alternative (UPHA) since 2012 and a member of the Ukrainian Association of Professional Photographers (UAPF) since 2014. Mikhail has participated in numerous exhibitions and been mentioned in a range of international publications including The New York Times, Esquire, El Mundo, The Guardian, Forbes, Le Monde, Le Figaro, Der Spiegel and Financial Times to name a few.
Palinchak has created work in a wide range of different regions across the Ukraine, narrating a modern history of his country through personal observations. His series document a range of landscapes, from the formerly popular recreation and health resorts on the shore of the Azov Sea, to the village of Shyrokyne in the Donetsk region, Chernobyl, Solotvyno (a village in the Zakarpattia region) and also the very centre of Kiev. The overall portrait he paints gives a heart-breaking insight into the modern life of Ukrainian people.
Mikhail Palinchak is also the founder and ideologist behind the Ukrainian Street Photography group. ArtDependence had a chance to talk to him about his career, achievements and current exhibition at The Museum of Odessa Modern Art.
ArtDependence Magazine: Can you describe your life as a professional photographer in Ukraine?
Mikhail Palinchak: Professional? I never thought of myself as such. I think of myself more as a person who truly loves photography.
AD: Most Ukrainian photographers would be envious of your exhibition and publication history. How did you achieve this?
MP: Exhibitions and publications are derived from your constant engagement in what you love and your own self-improvement. As soon as I realise that I have reached a certain point of growth, I set myself new goals.
Sometimes I am invited to exhibitions because the organisers are already familiar with my work, sometimes I have reached out to the organisers myself. It's the same with publications.
In the Ukraine, however, with rare exceptions, the attitude to photography is more applied, which is why more popular photographs are easier for the viewer to understand. When preparing for an exhibition or publication, you have to consider where it will be shown or read and also who your viewer will be.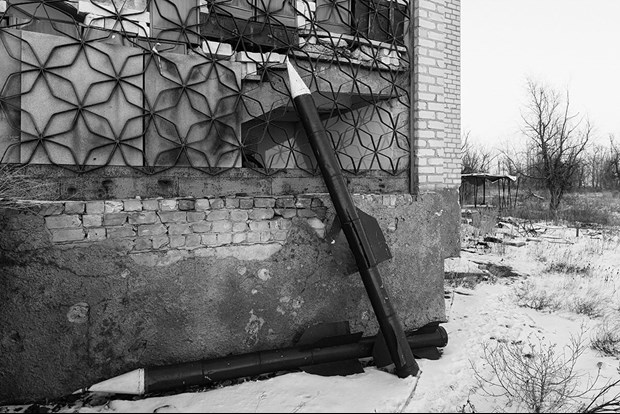 From "Shyrokyne" series ©Mikhail Palinchak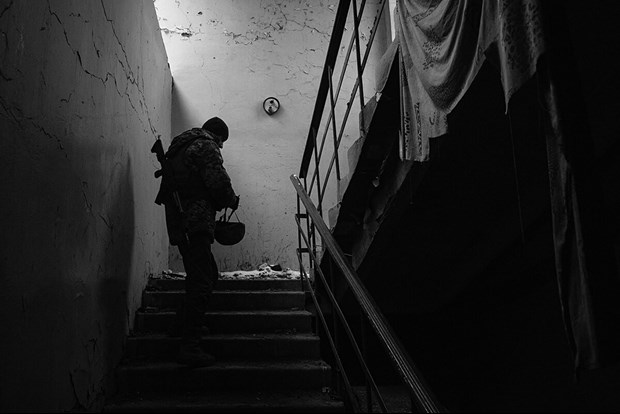 From "Shyrokyne" series ©Mikhail Palinchak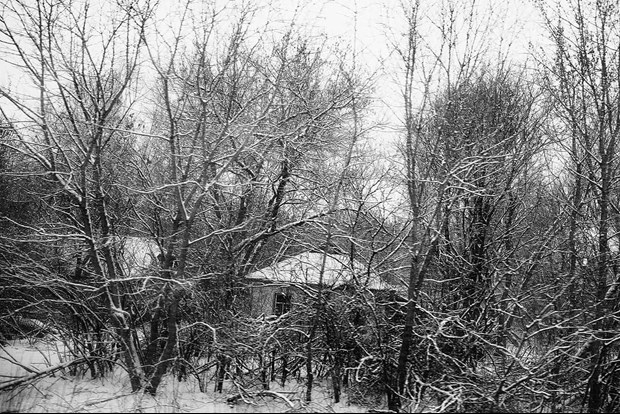 From "Blurred" series ©Mikhail Palinchak
AD: Which series turned out to be the most difficult to accomplish (psychologically and / or technically)? Why do you think this was?
MP: The hardest thing is always what you are working on right now. In the midst of working on some kind of project it is difficult to understand where that point will be - the final photo.
At the moment I'm working on a very personal, almost autobiographical, photo project about my hometown of Uzhgorod. Although no, it's more about my sense of the city and my nostalgia for it.
I wanted to release a book by the end of last year, but I realized that there was not enogh material. I traveled to Uzhgorod twice especially to finish the project and now I can already feel that the project is on the finish line. 
AD: How and why did the idea of ​​creating a group of street photographers appear? Tell us what the group does and how you promote street photography in Ukraine and the wider world.
MP: The photographic community of Ukraine is very fragmented and completely unorganized. There are a lot of small groups of photographers in different regions who are completely unrelated to each other. They exist absolutely without any connection to national or international processes. The lack of criticism in Ukrainian photography serves to aggravate the situation further. My friends and I came up with the idea to unite all Ukrainian photographers who have same love for street photography as we do in one place, on one virtual site. This platform (a Facebook group) grew very quickly. There are already more than 3000 participants, and it was the starting point for the growth of Ukrainian street photography outside the narrowly specialized community.
We believe that in any photo there are at least two people involved: author and the viewer, so after finding the author we decided to find the viewer. We showed the curatorial exhibition of Ukrainian street photography as a special project in the framework of the art fair PHOTO KYIV, published a selection of photos in Bird in Flight magazine and made a series of publications on The Village Ukraine portal. We believe that such things give confidence to the authors and raise the level of visual culture for the Ukrainian audience.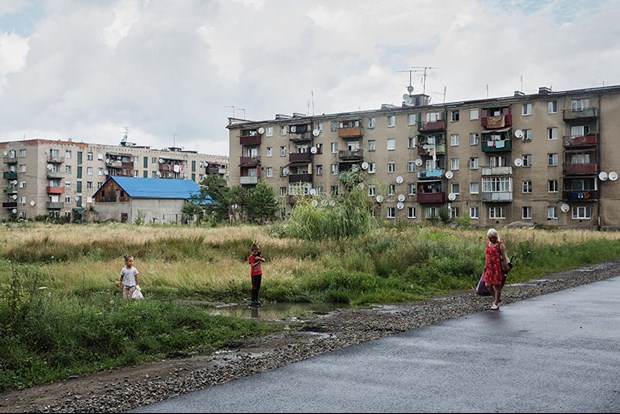 From "Salt" series ©Mikhail Palinchak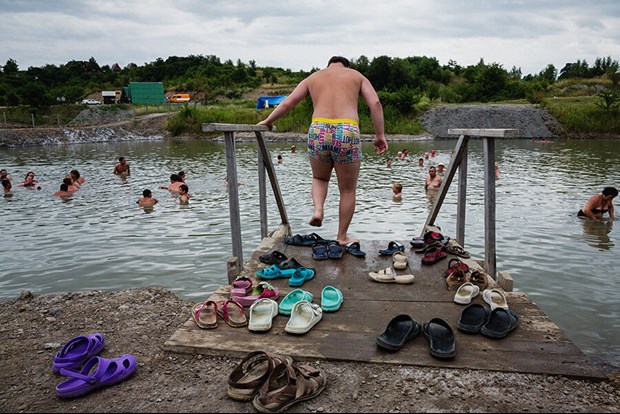 From "Salt" series ©Mikhail Palinchak
AD: In your opinion, how is photography, as a medium of contemporary art, perceived at the moment in the Ukraine?
MP: Photographs in Ukraine are just being consumed. If photography has long been established as an art internationally, the Ukrainian audience is only just beginning to understand this. I think the current Ukrainian photo market looks like the US market 70 years ago. Today, for next to nothing, you can purchase great photos from most well-known Ukrainian photographers and even from photographers who are famous abroad. On the other hand, this is an excellent time for potential buyers to start creating a collection of Ukrainian photography, and for art investors to invest money in photography.
AD: What is your greatest professional achievement so far? 
MP: I am naturally modest and do not like to talk about my achievements. But I hope that the greatest professional achievements and the best photos are yet to come.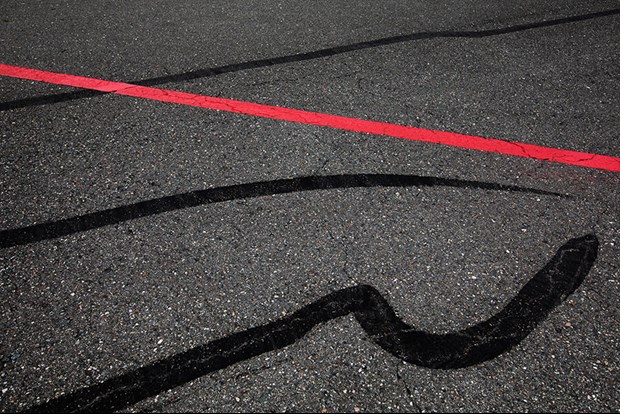 From "Urban abstractions" series ©Mikhail Palinchak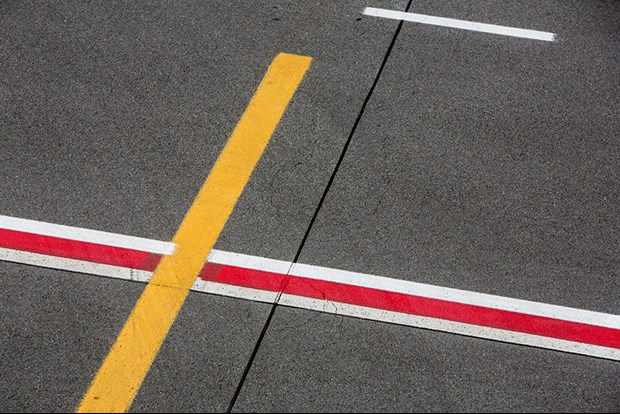 From "Urban abstractions" series ©Mikhail Palinchak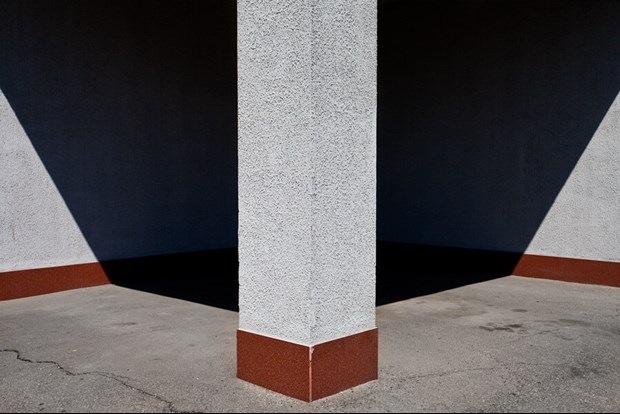 From "Urban abstractions" series ©Mikhail Palinchak
AD: Tell us about your exhibition "NonAbstract art", which is taking place in The Museum of Odessa Modern Art until January 28. What is being shown there and how does it correspond with the title of the exhibition?
MP: The exhibition "NonAbstract art", which is now taking place at The Museum of Odessa Modern Art is a collective project produced by myself as the artist, curator Dmitry Bogachuk and the museum staff. This exhibition wouldn't have happened if each of us hadn't been involved. The exhibition presents 24 photos from my series Metaphysics and Abstracts. They were taken in different periods from 2012 right up to 2017. They were all taken in different places, but the geography cannot be read in most pictures and has no key meaning for the series. Despite that, I will mention that most of the work was shot in the Ukraine (Kiev, Odessa, Uzhgorod and even one photo from Pripyat), as well as one photo from Georgia and one from the USA. The curator of the exhibition was engaged in the selection of works for the exhibition series and also the formation of the exhibition itself. The works themselves were created under the influence of the creativity of Alexanderovitch Sliussarev (also known as San Sanich Sliussarev, 9 October 1944, Moscow — 23 April 2010, Moscow, a Russian photographer) and his students, including Dmitry Muzalev. They all work, each in their own way, in the field of Metaphysical photography. My works are a mixture of metaphysical photography and abstract painting (abstract expressionism and largely Suprematism). In some images object is more apparent, and in some - things almost completely lose their iconic meaning. Abstraction in photography is such an unattainable absolute that one tries to achieve, but it always eludes you. Indeed, unlike painting, photography is always doomed to come into contact with the objective reality surrounding it.