Image: Evgeny Pavlov, Orvohrom Series, 1972-1999
The Freedom Street, a retrospective of the iconic Ukrainian artist Evgeny Pavlov opens in the independent art space Set on 12 September. The exhibition will feature photographic series from 1970 to 2003, archival materials and videos. Most of the works of Evgeny Pavlov in Kiev will be on display for the first time.
Thanks to the practice of the «Vremya group», co-founded by Yevgeny Pavlov, as well as their manifesto "Theory of Impact", the Kharkiv School of Photography has become a prominent feature of contemporary art. The aim of the photographers was to document the most contradictory and traumatic manifestations of reality, events and plots that society usually tries to exclude from its conception of the world.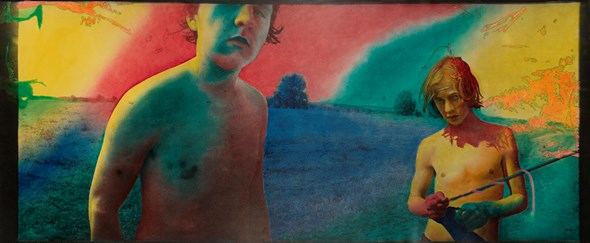 Evgeny Pavlov, Orvohrom Series, 1972-1999
"Expanding the boundaries of creative gesture, consistently upholding the right to freedom of creativity in the context of daily, imperceptible control of power is the central thoroughfare that pervades the practice of Evgeny Pavlov since the early 1970s. Freedom Street tells the story of the artist's reaction to the taboo in Soviet society, relations with the authorities, and a private lyrical world filled with dialogues with masters of world art. The exposition includes experiments by Evgeny Pavlov on the border of different genres and techniques: photography, video, painting, happening, which were parallel to the world practices in contemporary art, "says the curator of the exhibition, art critic Maria Vtorushina.
The exhibition will include works from almost all series of Evgeny Pavlov. In particular, the Violin series (1972) will be presented - a landmark mass shooting of a male nude; Delirium tremens (1983) - pictorial documentation of the state of "white fever"; The House of Life (1975-2003) is a history of everyday life of people and things in the late USSR and newly created Ukraine.
"There was such a strong sense of social despair that even love did not block him.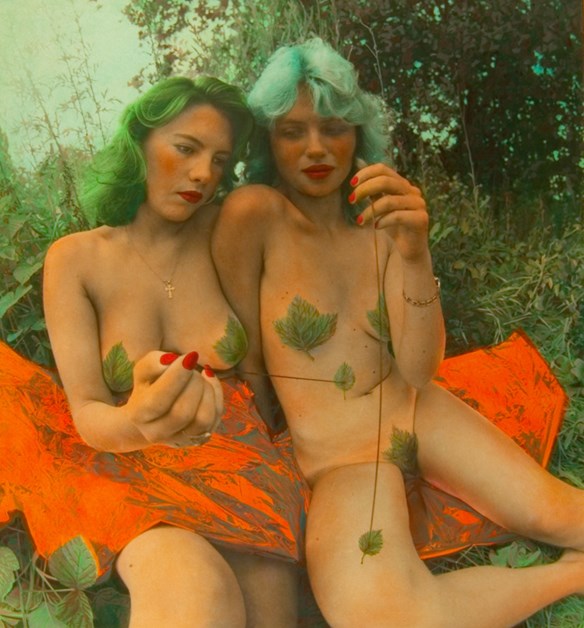 Evgeny Pavlov, Volodymyr Shaposhnikov, Tetyana Pavlova, Common Field Series, 1996
When we were involved in photography in the 70's, subjectivity was a bold step, "says Evgeny Pavlov.
Evgeny Pavlov's works have been exhibited in most countries in Europe and America and are in museums and private collections in Spain, Italy, Lithuania, Germany, Poland, Russia, USA, Ukraine, France, Sweden, Japan. These include the Houston Museum of Fine Arts, the Cincinnati Museum of Contemporary Art, the Zimmerley Rutgers Art Museum, University of the United States, the Multimedia Art Museum (Moscow), and the Museum of Photography in Siauliai (Lithuania).
Set, Kyiv, Ukraine, 12 September  - 08 October 2019