Born in Folkestone, United Kingdom, in 1956, Ann Veronica Janssens currently resides and works in Brussels. She studied at the École nationale supérieure des arts visuels (ENSAV) located at the Abbey of Ter Kameren. In 1980, she made her debut at the exhibition of Le Jeune Peinture Belge.
During the 1980s, Janssens embarked on a journey of experimentation with site-specific, minimalist installations that harmoniously merged architectural elements. She coined these installations as "super spaces," engaging with concepts like interior and exterior, private and public. These works served as bridges between various spheres and spaces, giving rise to new transitional environments. Initially, Janssens predominantly employed industrial materials such as concrete, wood, and glass. Mirrors and reflective glass emerged as recurring motifs in her art. Her creations challenged the conventional notion of artwork as mere objects. Raw construction materials were replaced by light, colors, fluids, sounds, and mist. The material form took a backseat to the experiential realm of the immaterial. Janssens harnessed intangible phenomena like light to forge novel realms of perception. This gave birth to transformative holistic encounters that wholly altered the perception of space. The core essence of her artworks lies in the  sensations evoked in the audience, with the installation itself assuming a secondary role.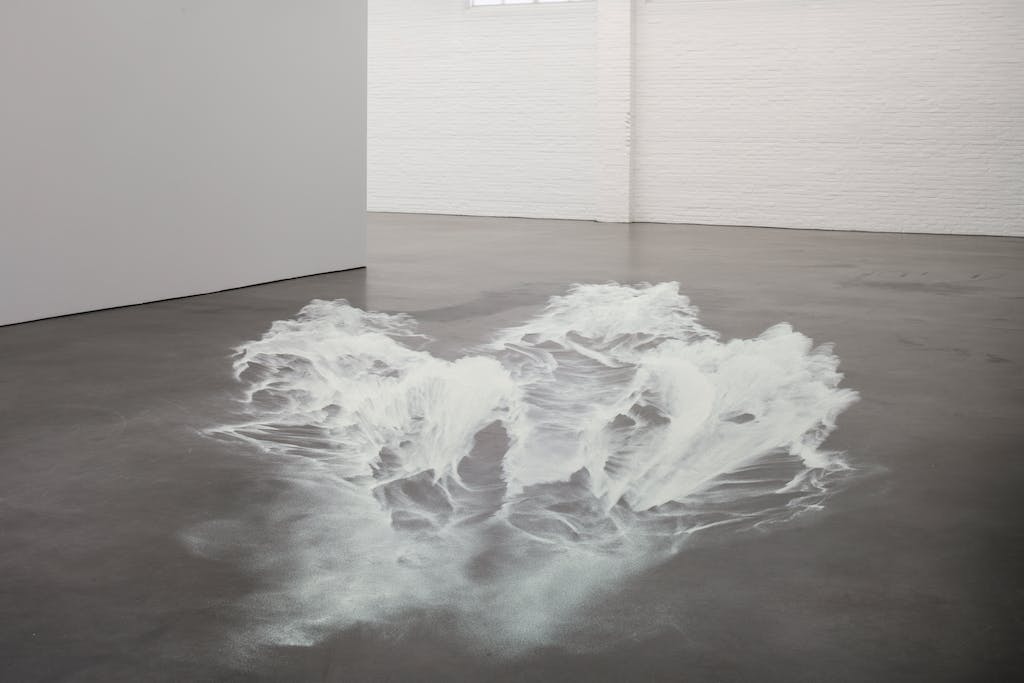 Exhibition view, De Pont Tilburg, 2018
In 1997, Janssens filled several rooms at Muhka (Museum of Contemporary Art Antwerp) with mist, provoking an experience that defied conventional notions of space. She represented Belgium at the Venice Biennale in 1999, presenting another mist installation accompanied by the clear, melodious voice of a child that resonated amidst the dense fog.