The 1960's was one of the most important decades in 20th-century art. Styles and movements that arose during this time include Pop Art, Op Art, Minimalism, Conceptual Art, Performance Art and Arte Povera among countless other styles and movements.
One and Three Chairs, Joseph Kosuth, Conceptual Artwork, 1965.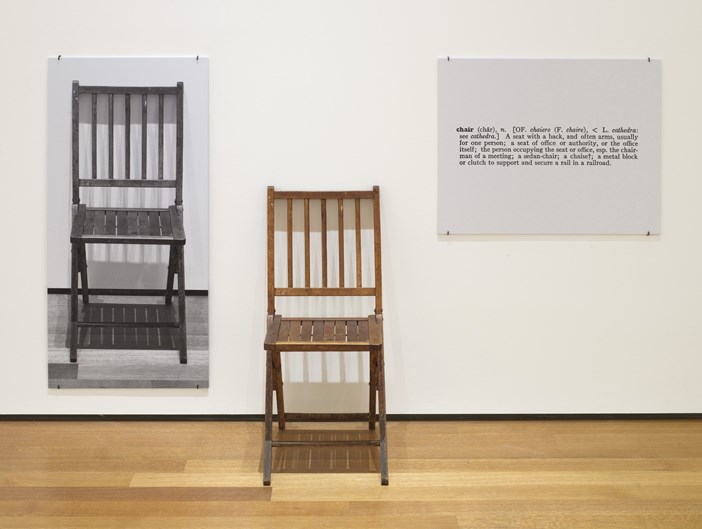 In One and Three Chairs, Joseph Kosuth offers an example of conceptual art: the piece consists of a chair, a photograph of the chair and an enlarged dictionary definition of the word "chair."  The photograph depicts the chair as it is actually installed in the room so the work alters each time it is installed in a new venue. The viewer sees the physical chair, alongside the photograph and the word chair: a visual code, a verbal code and a code in the language of objects, that is, a chair of wood.  Kosuth essentially poses the question of how to decipher the subliminal that frames our experience of art.