Image courtesy to Artes Mundi
Artes Mundi 9 will take place from 13th February 2021 to 6th June 2021 in Cardiff, across three venues, National Museum Cardiff, Chapter and g39. For this edition the winner of the Artes Mundi 9 Prize will be announced ahead of the exhibition opening on 11th February, instead of toward the end of the exhibition as in previous years. 
Artes Mundi presents the UK's leading international contemporary art prize and is an important arbiter of cultural exchange between the UK and the international visual arts community. Bringing together a major biennial exhibition of some of the world's most celebrated contemporary artists, Artes Mundi 9 promises to be the foremost opportunity to see international contemporary art in the UK which engages with ideas and issues ever more significant within our current circumstances. The shortlist of six artists has been selected from over 700 nominations submitted from 90 countries. It remains the UK's largest contemporary art prize with £40,000 prize money and has previously been awarded to Theaster Gates (2015), John Akomfrah (2017), and Apichatpong Weerasethakul (2019).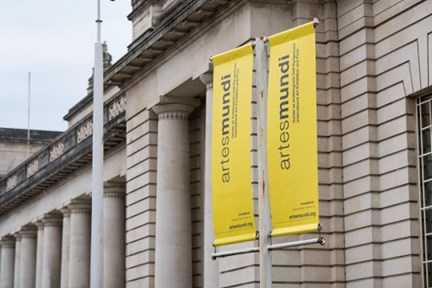 Image courtesy to Artes Mundi
The Artes Mundi 9 Shortlist includes: Firelei Báez (Dominican Republic), Dineo Seshee Bopape (South Africa), Meiro Koizumi (Japan), Beatriz Santiago Muñoz (Puerto Rico), Prabhakar Pachpute (India) and Carrie Mae Weems (USA).  The shortlist was selected by a jury made up of Cosmin Costinas, Executive Director and Curator of Para Site, Hong Kong and Artistic Director of Kathmandu Triennale 2020; Elvira Dyangani-Ose, Director of The Showroom gallery in London; and Rachel Kent, Chief Curator at Museum of Contemporary Art, Sydney, Australia.   
Encompassing painting and drawing, object making, film and video, the artist's practices sit within the museum context and beyond; some transform public space and others exist as ephemeral iterations. Working against the notion of a centre, they reflect diverse global narratives in both exciting and thoughtful ways. These artists' works reflect powerfully on the changing forces that shape our world – encompassing themes of identity and narration, social structures and collective memory, and industry and ecological crisis.