Image: Photo credit Phillips Auction Instagram @phillipsauction
Auction house Phillips showcases 27 iconic and previously unseen works by renowned English street artist Banksy at this selling exhibition. Instead of traversing the streets of London, Hongkongers can now view some of Banksy's greatest hits like The Girl with the Ballon and Love Rat inside one gallery room. 
Renowned for his political and satirical art, Banksy is the world's most famous street artist and he remains anonymous despite nearly two decades of activity and notoriety.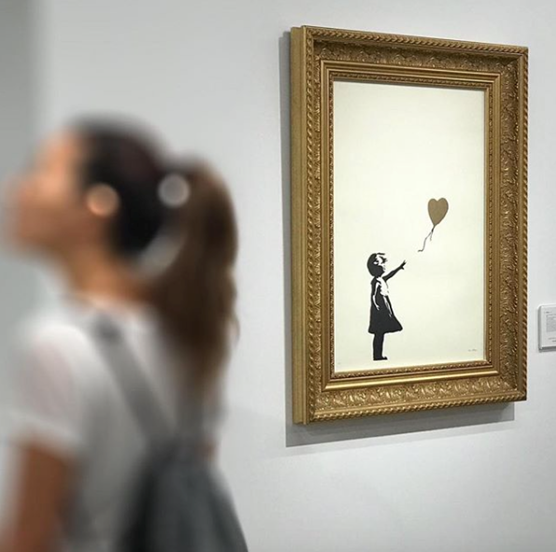 Photo credit Phillips Auction Instagram @phillipsauction
Although we've had works by the likes of Invader and Shepard Fairey here in Hong Kong, there's never been a dedicated exhibition dedicated to Banksy until now. Selling exhibition Who's Laughing Now is being hosted by auction house Phillips from November 17 until December 7. During this period  some of Banksy's greatest hits are highlighted, like Girl With Balloon, Gas Mask Boy and Love Rat, as well as other previously unseen pieces all in person. 
Banksy has made clear his disdain for commercialism – what with his recent stunt where one of his works was shredded immediately after being sold at a Sotheby's auction – so here's to hoping that the enigmatic artist doesn't (or rather, we secretly hope does) pull another stunt that sees his work destroyed yet again.