Image: Show Me the Monet (2005) is Banksy's subversive take on Claude Monet's 1899 painting, Bridge Over A Pond of Water Lilies.
Taking place live in London on 21 October 2020, the Contemporary Art Evening Auction will bring together works by some of the most engaging artists of the 20th and 21st centuries.
Banksy's Show me the Monet is an Auction's Highlight, a dissident version of Claude Monet's Impressionist masterpiece.
Contemporary Art Evening Auction, 21 October, 2020, London, Sotheby's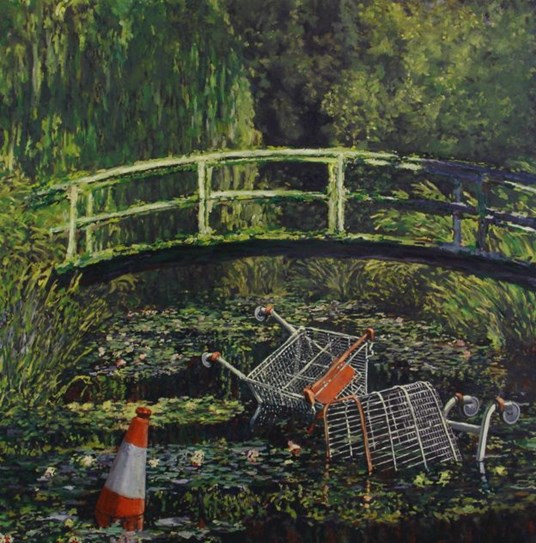 Banksy
Show Me the Monet, 2005
Estimate GBR 3,000,000– GBR 5,000,000