Image: Paris on a rainy day, 1960
Historic fashion photos from the swinging 60s and iconic portraits of Albert Einstein, Sir Richard Attenborough, Henri Cartier-Bresson, Indira Gandhi, Sir Roland Penrose, Twiggy, Joanna Lumley and Le Corbusier are included in the three retrospective exhibitions by American-born photographer Marilyn Stafford (b.1925)  set to go on show this Autumn across the UK. Many of the works will be seen for the first time.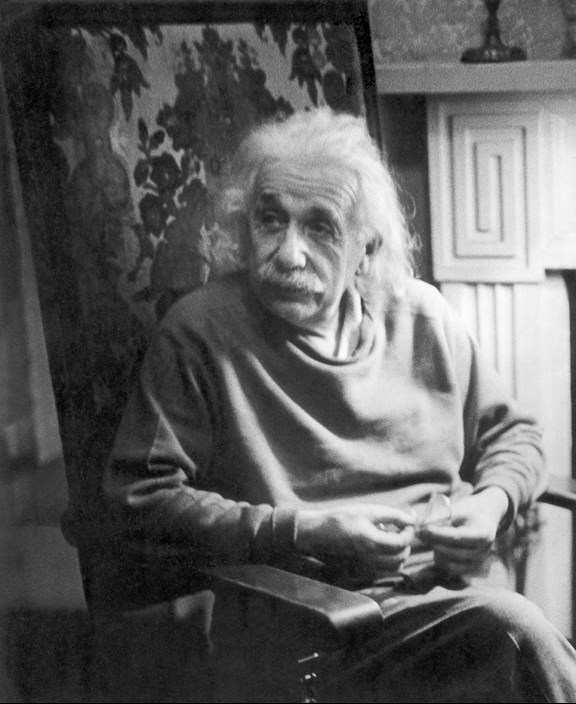 Albert Einstein
A student of Capa and Cartier-Bresson, Marilyn was born in the US but now settled on the south coast of England in Sussex, after a life spent travelling and shooting in Europe, the Middle East and beyond. She will present one touring historical fashion exhibition and one non-touring historical portrait exhibition, both of which include showing newly excavated and previously unseen sections of her photographic archive in three locations - from an established London gallery to a shopping centre in Hull as part of Hull international photography festival.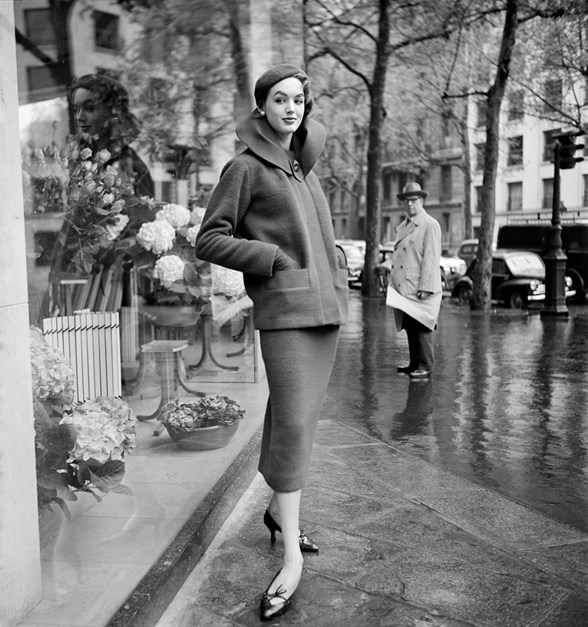 Paris on a rainy day, 1960
Her photographic career - which covers a diverse portfolio from fashion shoots to photojournalism in the Middle East and North Africa for agencies and The Observer - launched in New York in 1948 when she was asked to photograph Albert Einstein by friends making a film about him. From there on, her career took her across the world, starting in Paris in the 1950s. There, friends and Magnum founders Robert Capa and Henri Cartier-Bresson were instrumental in shaping her work. While completing commissions from a number of Paris fashion houses, she also photographed street children living in one of the city's notorious slums.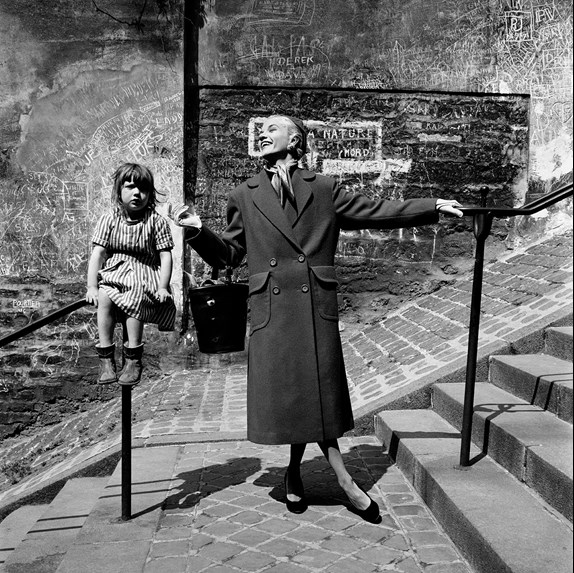 Montmartre child on railing, Paris, 1960
In 1958 Marilyn traveled to Tunisia to document the Algerian refugees fleeing France's 'Scorched Earth' attacks following a period of French colonialism in Algeria (50 years ago this year), and in the early 1960s she went on to travel widely in Lebanon. In the mid 1960s she settled in London, where, as one of a handful of women photographers, she helped pave the way for future female photographers working on Fleet Street as well as running her own photography agency. Her photographic work spans the 1950s to the 1980s. Many years later, in 2017, she founded the Marilyn Stafford FotoReportage Award, facilitated by FotoDocument and supported by Olympus, to highlight the work of female photographers all over the world who focus on under-reported social or environmental issues.