Image:  Elizabeth McIntosh, Who the Hell is Maurice, 2018. Courtesy of Canada, New York
Latin American perspectives, Afro-Caribbean spirituality, and experimental painting mark this year's Galleries sector.
'In this year's edition of Art Basel Miami Beach, we are going to highlight what is at the core of the gallery program: strong female artists and groundbreaking historical positions, as well as key figures of contemporary Latin American art', says Berlin galleries Barbara Thumm. Returning to Art Basel Miami Beach after a 3-year hiatus, Barbara Thumm is one of 268 exhibitors presenting their artists in the newly-renovated Miami Beach Convention Center from December 6, 2018. Among others, the gallery will show both new and historical works by Peruvian conceptual artist Teresa Burga, Cuban painter Diangp Hernandez's sinewy abstractions, and Anna Oppermann's cumulative compositions. 
A reflection on current discourses on gender and identity, David Castillo's  booth will showcase 'our work of the last 13 years in the identification, development, and presentation of ground-breaking artists of color, queer artists, and women artists', Castillo explains. Included in the selection of the Miami Beach-based gallery are works by the multifaceted Xaviera Simmons, kaleidoscopic assemblages by Pepe Mar, and an enigmatic constellation of figures by the late Cuban artist Belkis Ayon, whose practice focused on the Caribbean island's Afro-Cuban spirituality and rituals.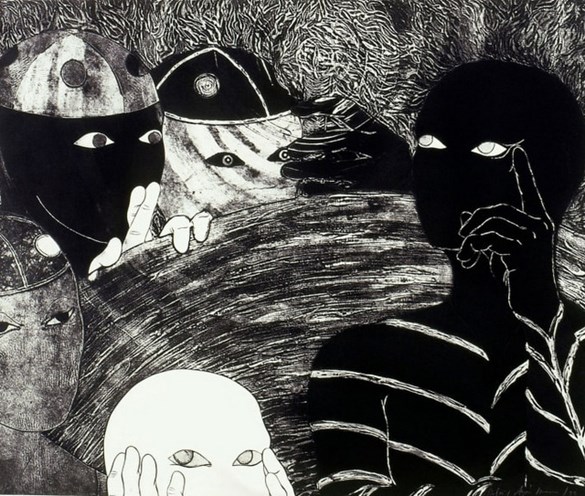 Belkis Ayón, Untitled (Black head, white head)/Sin Título (Cabeza negra, cabeza blanca), 1999. Courtesy of the Estate of Belkis Ayón, Havana, Cuba; and David Castillo Gallery, Miami Beach. Photo by: José A. Figueroa.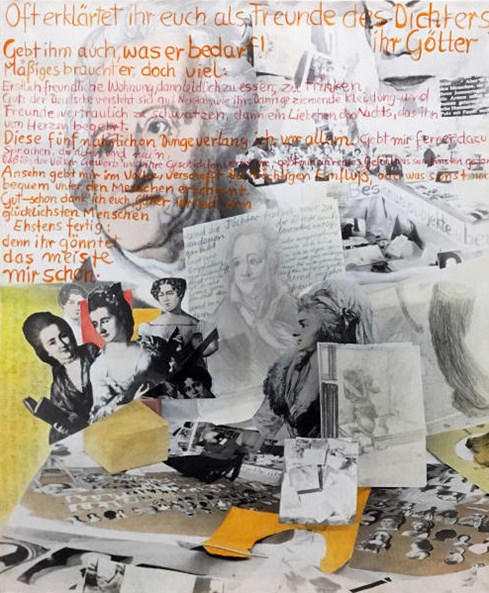 Anna Oppermann, Objects of Contemplation on the Theme of Admiration - Reason: Goethe, 1981/1984. Courtesy of The Estate of Anna Oppermann and Galerie Barbara Thumm, Berlin. Photo by: Nici Wegener.
New York City's Essex Street will dedicate its booth to positions that skillfully test the conceptual limits of their respective medium. The Lower East Side gallery's presentation will feature rising stars Park McArthur, Cameron Rowland, and Ghislaine Leung, three young artists who have managed to infuse an austere visual language with gripping physicality. Their work will be presented alongside paintings by the elusive – and perhaps semi-fictional – 1960s pop artist Vern Blosum, the whole booth underlining the widely different approaches artists have taken to address labor and authorship, from semantic distortions to readymades.
Mexico City fixture Proyectos Monslova will combine works by Mexican artists such as Eduardo Terrazas, the collective Tercerunquinto, and Martin Soto Climent, with pieces by young Germans like Michael Sailstorfer and Julius Heinmann. This bicontinental pairing is informed by an affinity for structural intricacies shared by most of the artists; it will focus 'on the relationship between material manipulation, architecture, and painting', sums up Proyectos Monclova's Polina Stroganova.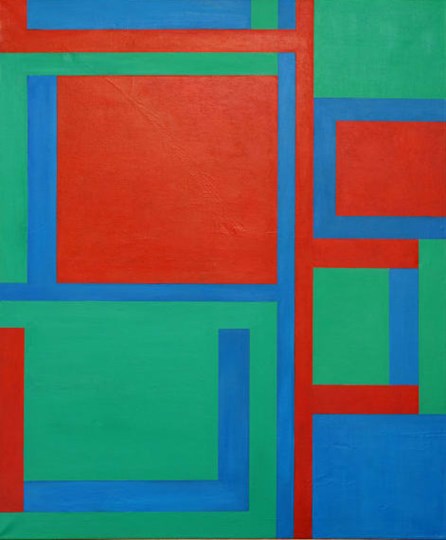 Eduardo Terrazas, 0.3, from the series 'Zero', 1969. Courtesy of the artist and Proyectos Monclova, Mexico City.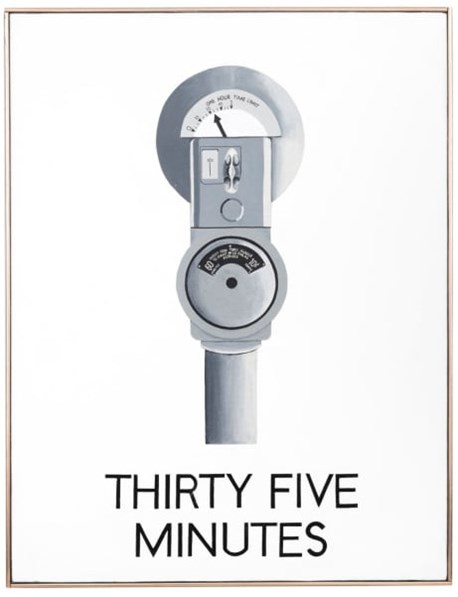 Vern Blosum, Thirty Five Minutes, 1962. Courtesy of the artist and Essex Street, New York City.
For Madrid and Guadalajara's Traverse Cuatro, the focus will be on modularity and interaction. Their presentation ‒ which includes jose Davilia's sculptural balancing acts and Jorge Mendez Blake's hyperrealistic drawings ‒ 'will consist of a curated selection of works that showcase the gallery's diverse aesthetic and conceptual proposals and share a ludic and tridimensional nature', say the gallery's founders, Silvia Ortiz and Inés López-Quesada. The works relate to each other through a subtle treatment of emptiness: in these pieces, void acts as both a solidifier and enabler of conceptual possibilities.
Also participating to Art Basel Miami Beach's Galleries sector for the first time is New York's Canada, who will be showing six female artists from its roster. 'We have chosen Joanna Malinowska's quasi-ethnographic forays into the self, Elizabeth McIntosh and Katherine Bradford's oblique manifestations of imagery and painterly space, and the modernist noodling of Katherine Bernhardt, Anke Weyer and Jesus Fuller,' says Wallace Whitney, one of the gallery's founding partners. It is an exciting lineup of audacious practices, all of which borrow from other artistic disciplines to achieve strikingly singular results, freed from canonical constraints.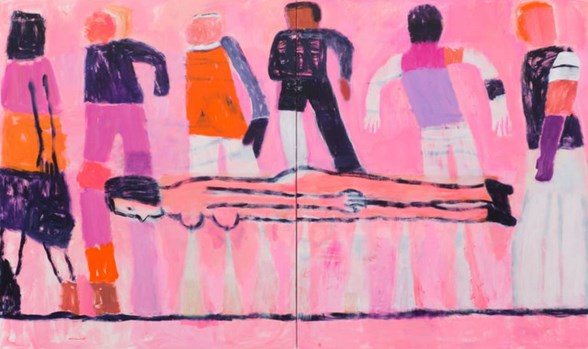 Katherine Bradford, All of Us, 2018. Courtesy of Canada, New York City.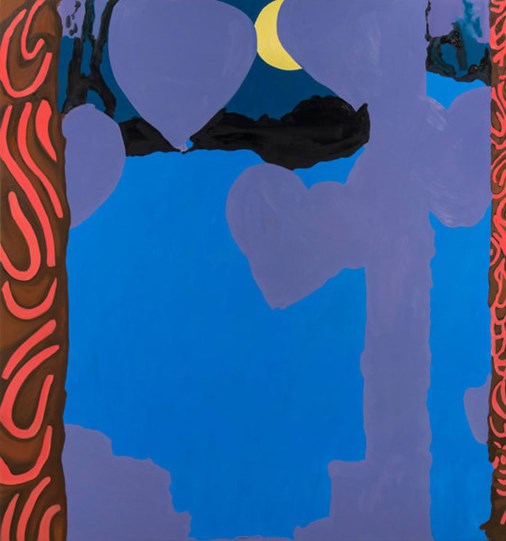 Elizabeth McIntosh, Who the Hell is Maurice, 2018. Courtesy of Canada, New York
Art Basel Miami Beach, December 6-9, 2018