Image: Image: © Museum Frieder Burda, Baden-Baden
Art collector and patron Frieder Burda has died at the age of 83.
Burda made a name for himself as an entrepreneur and avid art collector. In 2004 he opened the private Museum Frieder Burda in Baden-Baden, southwest Germany. It houses more than 700 works of modern and contemporary art with a particular focus on German Expressionism and American Abstract Expressionism. The building was designed by architecht Richard Meier.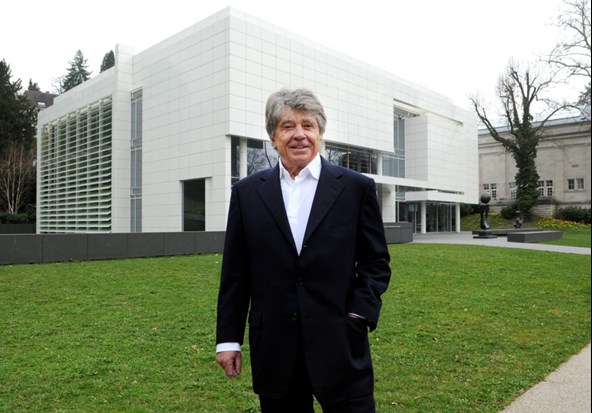 Image: © Museum Frieder Burda, Baden-Baden
"With Frieder Burda, the art world loses one of its great collectors, a man who always wanted to share his love and enthusiasm for the arts with a great many people," a spokesman for the Museum Frieder Burda said in a tribute today. Burda was well-liked amongst his employees and was said to be a particularly modest, private man who enjoyed hosting friends and family.
Burda was born on April 29, 1936. He was the son of Franz and Aenne Burda from Offenburg, Germany. In his early career, Burda studied print and publishing. After completing his studies he went on to train with his father and work for his father's business group, before moving to France to become a magazine publisher. Burda also spent time living in England and the United States before returning to Germany where founded one of the largest commercial printing foundaries in Europe.  
Burda began collecting art early in his career. His first major purchase was a picture from contemporary painter Lucio Fontana in 1968. He purchased the work for around 3,500 marks. This was the beginning of one of Europe's largest private art collections.  
Amidst Burda's impressive collection, he has several works from Gerhard Richter and Sigmar Polke as well as several of Pablo Picasso's later works.