Image: Vasudeo S. Gaitonde, Untitled, courtesy to Christie's
Christie's announced the live auction of South Asian Modern + Contemporary Art taking place on 23 September alongside  the single-owner sale, A Lasting Engagement: The Jane and Kito de Boer Collection. This  carefully curated auction celebrates artistic practices across the South Asian subcontinent spanning almost a century.

The sale is led by an important painting by Vasudeo S. Gaitonde from 1983 that will go under the gavel for the first time and typifies his contemplative, non-objective aesthetic.
Another highlight of the catalogue, Jehangir Sabavala's widely published pastoral painting, The Peasant, is also appearing at auction for the first time. Other highlights include exceptional examples works by of modern masters such as Tyeb Mehta's dynamic Untitled from 1974; The Pull, a rare early work by Maqbool Fida Husain; and Candamerie, a sublime landscape from 1969 by Sayed Haider Raza. A diverse contemporary section includes works by the region's most renowned practitioners like Nalini Malani, Shilpa Gupta and Imran Qureshi to name a few. We are also particularly privileged to being to market the complete 1991 portfolio, House with Four Walls, by Zarina.
South Asian Modern + Contemporary Art
New York, 23 September, Christie's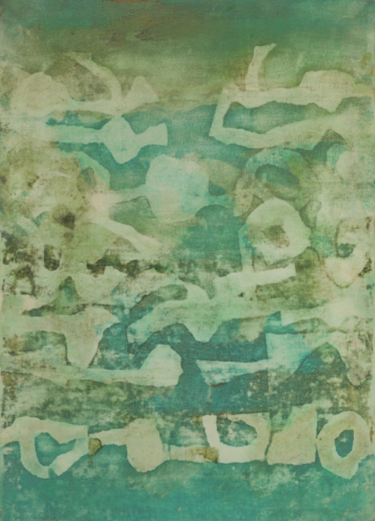 Vasudeo S. Gaitonde
Untitled
Estimate: USD 2,000,000 - USD 3,000,000