Image: Guillaume Piens, courtesy to Art Paris
Many of us have ridden the rollercoaster of professional life in 2020, but few more so than Art Paris. Originally scheduled for April, it was postponed until May, cancelled, and then rescheduled for 10-13 September 2020.
We caught up with Director Guillaume Piens to find out what it's been like behind the scenes, and to learn more about his vision for a successful art fair during the era of COVID-19.
ArtDependence (AD): The past months must have been a rollercoaster for you. How did you feel about having to cancel Art Paris twice, and eventually moving it to September?
Guillaume Piens (GP): The past few months have been a rollercoaster for us. The fair was initially going to be held from 2-5 April and was postponed until 28-31 May, and then finally it had to be cancelled as the government banned all public gatherings until mid-July. We decided to go online with two initiatives - Art Paris Digital By Artsy and Art Paris Live.  With the improvement of the sanitary situation in France and following the cancelation of both Art Basel and La Biennale de Paris (due to be held at the Grand Palais from September  10thto 13th), there was an opportunity and so we jumped on it.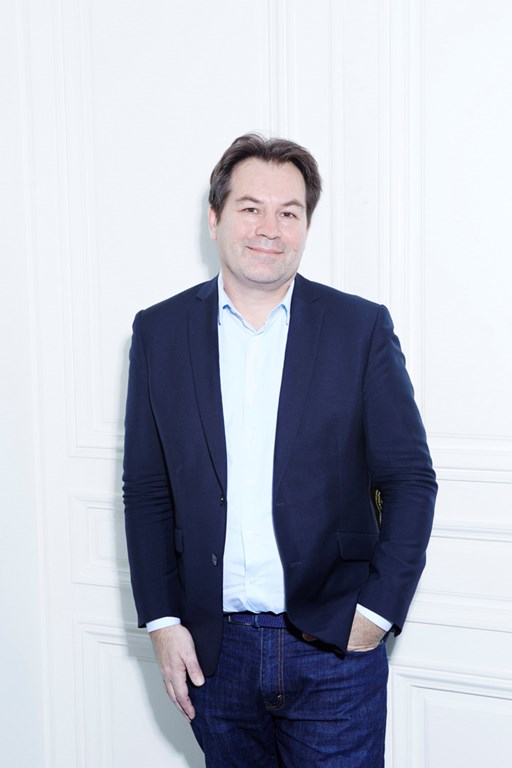 Guillaume Piens, courtesy to Art Paris
AD: How did you persuade the galleries and collectors to participate in the upcoming Art Paris? 
GP: We did not need to persuade the galleries and collectors to participate at all. After a spring period of being at a complete standstill, they persuaded us that it was necessary to relaunch the fair in September, not to surrender to fear or doubt.
AD: What security measures will be taken?
GP: The maximum number of visitors will be limited to around 3,000 (based on the information currently available). The Grand Palais is a majestic space with its glass roof standing at 45-metres high, so the layout of the fair will be modified with wider aisles and less exhibitors (around 100 instead of 147). Thermal cameras will be installed at the entrances if necessary, opening times will be adjusted, the number of visitors at the preview will be limited and the fair will be open exclusively to professionals and collectors every day from 10 till 12 pm.
AD: What would success look like for this edition of Art Paris?
GP: If the galleries are selling well, then it will be considered a success for us.
AD: How important do you think art fairs are in the cultural landscape?
GP: Fairs play an important role. They provide a focus for media attention and the interests of collectors and key stakeholders. The fair's unity of time, place and action contributes to its effectiveness in a world that is obsessed with speed. Another important factor is that fairs are now part of the cities touristic attractiveness.