Image: Hoda Afshar, Portrait of Behrouz Boochani, Manus Island 2018. From series Remain
MGA (Monash Gallery of Art, Australia) Foundation is thrilled to announce that Melbourne-based, Iranian-born artist Hoda Afshar is the winner of the $30,000 William and Winifred Bowness Photography Prize for her photograph 'Portrait of Behrouz Boochani, Manus Island' (2018). Shelley Horan, Darren Sylvester and Cyrus Tang are the 2018 recipients of the Colour Factory Honourable Mentions.
Established in 2006 to promote excellence in photography, the annual William and Winifred Bowness Photography Prize is an initiative of the MGA Foundation. The Bowness Photography Prize has quickly become Australia's most coveted photography prize. It is also one of the country's most open prizes for photography. In the past, finalists have included established and emerging photographers, art and commercial photographers. All film-based and digital work from amateurs and professionals is accepted. There are no thematic restrictions.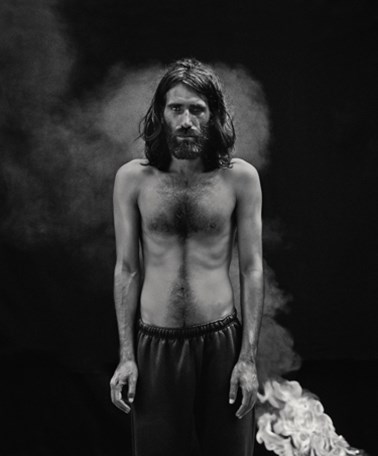 Hoda Afshar, Portrait of Behrouz Boochani, Manus Island 2018. From series Remain
The prize creates a snapshot of contemporary photographic practice in Australia and continues to showcase excellence in photography, this year's selection is no exception!

The judging panel, Dr Michael Brand, Director of AGNSW, artist Dr David Rosetzky and Anouska Phizacklea, Director of MGA, made the selection from an incredibly strong field of entrants that reflected the diversity and depth of photographic practice in Australia. 
Congratulations to the following finalists: 
Hoda Afshar, Robert Ashton, Sofi Basseghi, Alison Bennett, Devika Bilimoria, Tom Blachford, Aaron Bradbrook, Danica Chappell, Rowan Conroy, Michael Cook, Tamara Dean, Marian Drew, Amos Gebhardt, John Gollings, Linsey Gosper, Lee Grant, Janina Green, Ponch Hawkes, Hego, Petrina Hicks, Shelley Horan, Leah King-Smith, Katrin Koenning, Sandra Lamonaca, Mathew Lynn, Kirsten Lyttle, Isobel Markus-Dunworth, Ben McGee, Joseph McGlennon, Rod McNicol, Jacqueline Mitelman, Nasim Nasr, Polixeni Papapetrou, Matthew Portch, Clare Rae, Julie Rrap, Melissa Spiccia, Nathan Stolz, Natalya Stone, Ian Strange, Darren Sylvester, Samuel Szwarcbord, Cyrus Tang, Di Tang, Natalie Tirant, Justine Varga, James Verdon, Martin Walch, Amanda Williams and Anne Zahalka.
Exhibition  
Until 18 November 2018