Image: Sergiy Shishko (1911-1997), Summer, 1958
Large solo exhibition of Ukrainian artist Sergiy Shishko reveals over sixty paintings and drawings from all periods of his creative life starting from 1926 till late 1990s. This is the eighths exhibition in the framework of the project "10 outstanding Ukrainian artists of the XX century."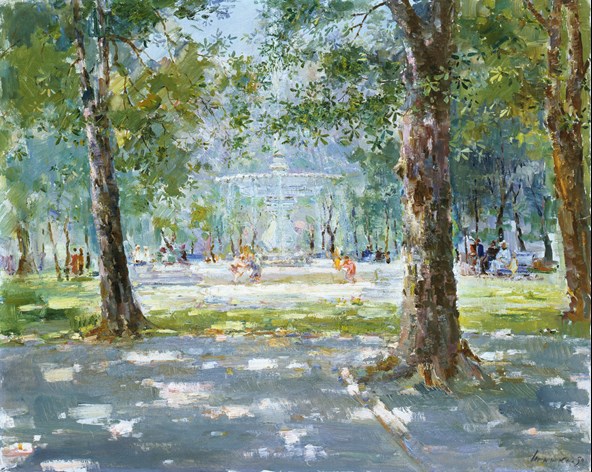 Sergiy Shishko (1911-1997), Summer, 1958
Shisko's painting is always an intimate dialogue with nature. Among the masterworks featured in the exhibition are paintings from "Kyiv Suite" series, which made artist laureate of Shevchenko National Prize (the highest state prize of Ukraine for works of culture and arts) in 1982.
Sergiy Shishko art evolves out of a direct observation from life and nature.
During lifetime artist was titled People's Artist of the Ukrainian SSR in 1964 and People's Artist of the USSR in 1974.
Sergiy Shisko's Solo Exhibition
NU Art Gallery, Kyiv, Ukraine
31 January - 9 March 2019