Image courtesy to TEFAF
TEFAF Online will serve the art community in place of this year's annual TEFAF New York Fair by gathering the majority of the TEFAF global community --  283 exhibitors will be directly accessible to buyers in real-time -- to present 7,000 years of art history.
This iteration of the fair will continue TEFAF's tradition of presenting only the finest quality by inviting each exhibitor to showcase only one work of art which represents their expertise. This singular "masterpiece" format, offering a new dimension in the digital fair space, will create a collection of works at the very top of their respective segments of the market.

The experience of attending the digital Fair will evoke much the same intensity of inspiration which would come from walking into a dealer's gallery. Contextualizing images, text, and videos explaining each exhibitor's specific choice will live on the online platform, sharing dealers' passions for their area of specialty and fascinating art lovers across the globe. A live interactive component will enable collectors and exhibitors to engage with each other directly.

Upholding TEFAF's strict standards, every work presented at TEFAF Online, will be vetted through digital means by TEFAF's independent vetting committees.
TEFAF Online is here to stay. "As the global art community experiences limited mobility with travel restrictions and social distancing, we are proud to bring to fruition our hope to make art in all its varied forms more accessible via digital innovation," said Hidde van Seggelen, TEFAF Chairman. "This new platform allows TEFAF's respected exhibitors to be just a click away to new and existing collectors alike, and we look forward to developing it into a permanent feature alongside future TEFAF Fairs."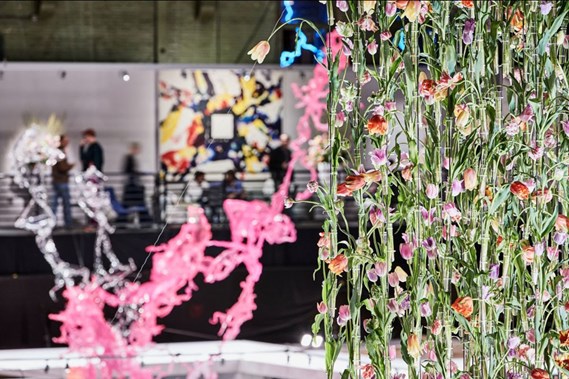 Image courtesy to TEFAF
TEFAF Online marks a historic first for TEFAF as an organization and points to the future of the global art market. Presenting a combination of expertise and accessibility, the Fair draws on TEFAF's uniqueness offline and brings it online, reaching a new generation of buyers with fresh attitudes, tastes, needs and behaviors.

BELGIAN EXHIBITOR LIST TEFAF ONLINE 2020

Almine Rech
Berko Fine Paintings
Bernard Descheemaeker - Works of Art
David Lévy & Associés
Eric Gillis Fine Art
Galerie de la Béraudière
Galerie Marc Heiremans
Gisèle Croës
Marcel Nies Oriental Art
Maruani Mercier
Pierre Marie Giraud
Vedovi Gallery
Axel Vervoordt