Experiments with new technologies are starting to gain popularity not only in gaming and music but also in visual arts. As a result, some of the most technologically savvy museums are rushing to fill the niche and attract eager young audiences. Known for its innovative approach and for championing new movements in art (as well as being very supportive of young talent) The Zabludowicz Collection in London is set to present Virtual Reality (VR) works in a dedicated environment named 360: Virtual Reality Room, which will be open throughout 2018.
VR allows us to experience full submergence into an artist's world and to get even closer to seeing through the artist's eyes. The VR program opens with Rachel Rossin's installation Came and Went as a Ghost Hand (Cycle 2), 2015. Viewers will experience Rossin's depiction of personal spaces, created from digitally manipulated images. ArtDependence Magazine had a chance to talk to Maitreyi Maheshwari, Zabludowicz's Programme Director, about the first VR installation at the museum, the prospects for new technological medias and the audience's first impressions.
 ArtDependence Magazine (AD): Why did you decide to start working with virtual reality (VR)? Is it a tribute to fashion, or an attempt to discover new horizons of sensations for yourself and the viewer? 
Maitreyi Maheshwari (MM): Zabludowicz Collection has consistently supported artists working with digital technologies, focussing on those that reflect on the changing nature of shared social experience. The Collection commissioned a new piece by Jon Rafman as part of his solo exhibition in London in September 2015, even before the launch of commercially available VR equipment in March 2016. Since then, we have continued to add high-quality VR works to the Collection and continued our conversations with artists about the potential of the medium.
AD: What kind of future do you forsee for VR?
MM: The technology is evolving very rapidly. I think very soon we will start to see the introduction of Mixed and Augmented Reality technology within both commercial and artistic application. Also, the ability for multiple users to inhabit and influence a shared virtual environment is something that may open up interesting possibilities for making and presenting artworks.
AD: How many VR works do you already have in the Zabludowicz Collection? Do you expect a rapid increase in this medium?
MM: The Collection currently has a small number of works produced in VR, but this is not set to rise rapidly. We are drawn to exciting and innovative works, but aren't limited to just looking at VR.
AD: Rachel Rossin's exhibition I Came and Went as a Ghost Hand (Cycle 2), 2015 opened in the VR room on January 18, 2018. What were the first impressions from audience?
MM: Visitors are keen to experience VR in a usage that isn't a game or an architectural rendering. Rachel's work is very poetic and personal, immersing you in a very impressionistic rendering of the artist's personal space while still allowing you to remain aware of the illusion of VR.
AD: Because of technological requirements (namely the necessity of wearing VR glasses) only a limited number of visitors can view the exhibition at any one time. How do you tackle this problem?
MM: Audiences are usually very patient and willing to queue for a short while in order to experience the work. 360: Virtual Reality Room is one of a number of things happening in the building concurrently so there is always something else to look at if visitors don't have time to wait. For Jon Rafman's work we had to introduce a booking system as the nature of the installation (the VR was located in the middle of a hedge maze) meant that queuing inside the installation would diminish the experience of the work (the queue would give away the route to the centre of the maze!)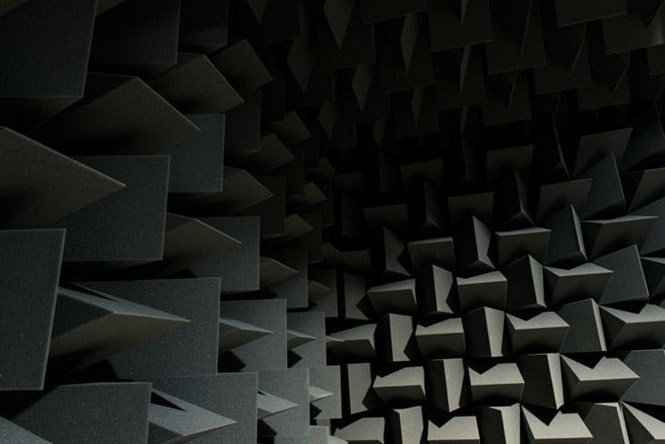 360: VR Room, installation view, Zabludowicz Collection, London. Photo: Elliot Sheppard. Courtesy Zabludowicz Collection, London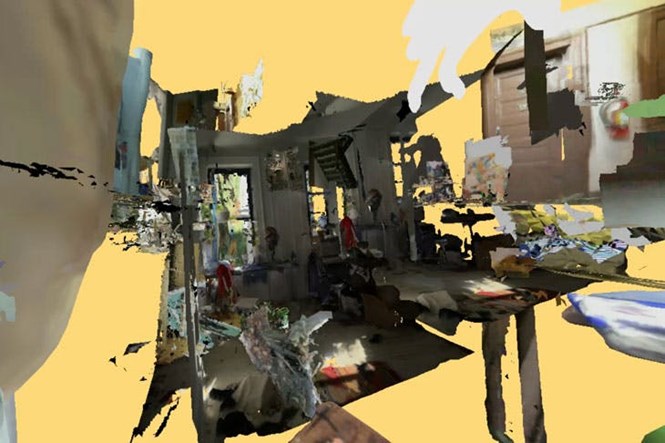 AD: What is the most difficult thing about being a Programme Director at Zabludowicz Collection?
MM: The role of Programme Director for the Collection is a huge privilege for the most part, I have the freedom and flexibility to develop a programme that suits our collective interests and also respond to opportunities as they arise. The most difficult aspect would be trying to not overstretch our resources both financially and as individuals working together to deliver these projects. Managing the expectations of all involved, from the artists to our trustees, is perhaps the most important and difficult part of the role.
AD: Zabludowicz Collection is known for discovering young talent and providing a platform for emerging artists. Have you ever thought of inviting established artists to be part of your exhibition program, or at least connecting both: young and established?
MM: We do this frequently. In March this year we have parallel solo exhibitions with Ericka Beckman and Marianna Simnett, pairing two artists from very different generations who share a number of affinities in their practices. Previously, we have curated pan generational exhibitions such as You Are Looking At Something That Never Occurred, which focused on photography from the collection, bringing established figures such as Thomas Ruff, Andreas Gursky and Jeff Wall into conversation with younger artists such Sarah Cwynar and Natalie Czech amongst others, or Emotional Supply Chains, which saw established figures such as Pierre Huyghe and Seth Price alongside a younger generation of artists who have drawn influence from their work. There was also our anniversary exhibition, 20 Years, which was structured around this kind of dialogue. Presenting established artists alongside emerging artists is also a frequent occurrence within our Testing Ground for Art and Education exhibitions in which MA Curating students work across different London colleges to collaborate on a show at the Collection.
AD: What can we expect from the VR program at Zabludowicz Collection in the near future?
MM: As well as showing VR works from the Collection, we will be partnering with institutions such as the New Museum to present work that they have commissioned for their VR app, First Look. We are also working towards a multi-user VR installation in the summer to present a different work from the collection by Rachel Rossin, The Sky Is A Gap (2017), which she has previously not been able to realise to the scale it was created for.
Rachel Rossin's VR installation I Came and Went as a Ghost Hand (Cycle 2), 2015 will be on view at 360 VR Room in London at The Zabludowicz Collection until 18 March. 
Image on top: Rachel Rossin, I Came and Went as a Ghost Hand (Cycle 2), 2015 (still)