In 2017, ArtDependence Magazine had an interview with the director of the Museum of Modern Art in Tehran.  Interest in the Iranian art scene is growing worldwide, and now the Tehran-based CAMA Gallery is opening a hub in London. ArtDependence spoke with co-founder and curator Mona Kosheghbal to know the why's and what's of this interesting step.  
ArtDependence Magazine: Why is interest in the Iranian contemporary art scene growing?
Mona Kosheghbal: Iran's contemporary art scene does not have an extensive history and has really only begun to attract attention in recent years. Yet in this short period of time, it has quickly gained recognition both nationally and internationally. Events in Iran's social, governmental and political atmosphere have led to the creation of poignant and reflective artworks from an increasingly recognized young generation of Iranian artists.
AD: Is there a large contemporary art scene in Iran?
MK: Yes, the Tehran Museum of Contemporary Art holds valuable treasures of Iranian and global contemporary art. Smaller art galleries in Iran's cities, museums and major cultural and artistic institutions throughout Iran have showcased contemporary art. It is considered a very important medium in which to comment and represent the current social and political climate, as well as to look retrospectively on Iran's past.
AD: Are there many Iranian collectors, or are most of the works sold abroad?
MK: There are certainly a large number of huge art collectors in Iran. These are often business owners or professionals within international art trading. While currently a lot of artworks are sold in Iran, CAMA Gallery has provided the first ever opportunity to showcase these renowned artworks outside of Iran.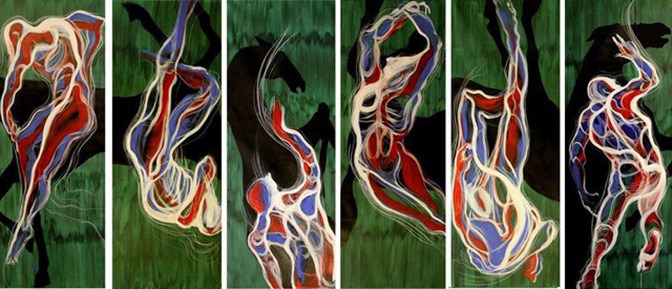 Ali Nedei. Courtesy CAMA Gallery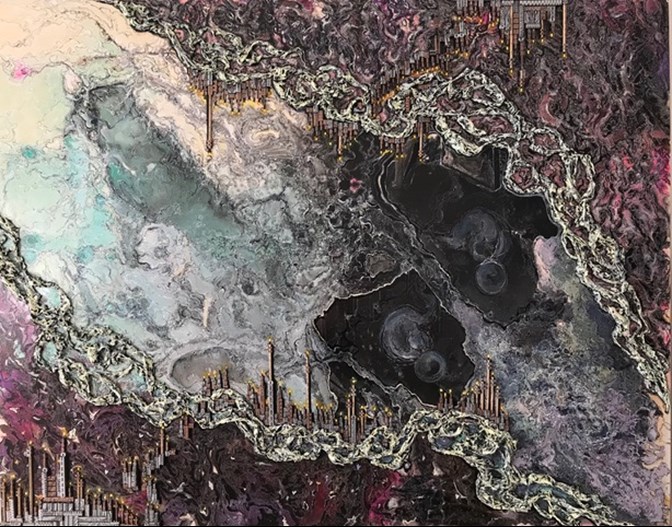 Bita Vakili. Courtesy CAMA Gallery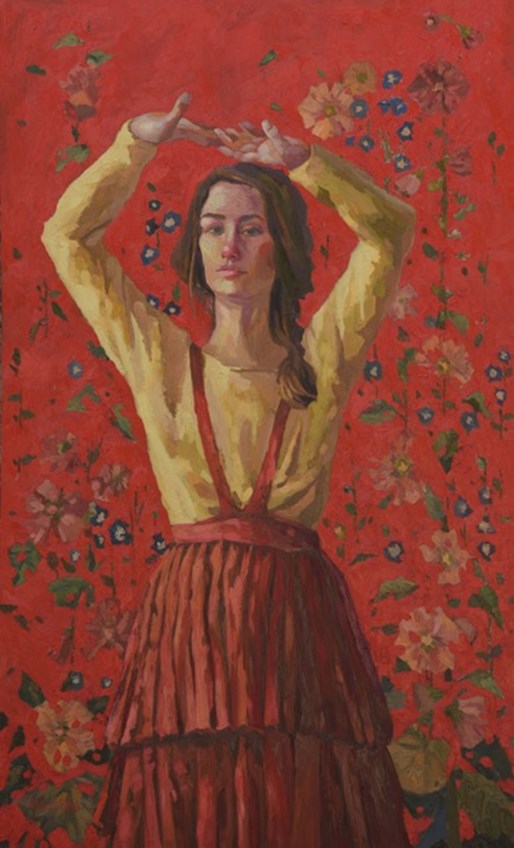 Ojan Shirozhan. Courtesy CAMA Gallery
AD: Why did you chose London as the location for a new gallery?
MK: London is one of the greatest hubs of contemporary art and has always been a suitable place for artists to shine. We have also found that modern artworks from Iranian artists have been well-received in London. What is more, London playing host to some of the largest financial firms and auction houses is another reason for choosing this city to host CAMA Gallery. Another major reason would be our aim for a well-established cultural and artistic relationship between the Iranian and English partners in CAMA Gallery.
AD: How does the Iranian art scene relate itself to the political situation in Iran?
MK: Art's language is the language of peace. Iran is a peaceful country with people who love and respect art. Whenever desire for political peace and sympathy is aligned with art, Iranian artists will actively and enthusiastically work in these areas.
AD: Can you tell a bit about the London gallery, such as the specific location and upcoming exhibitions?
MK: The London gallery will be opened in St. James, a stone's throw away from the beautiful St. James' Park and Westminster, which is rich with cultural heritage. The gallery is an expansive corner space where passersby and visitors will be able to view exquisite and vibrant works by contemporary Iranian artists. The gallery will be the first exclusively Iranian art center in the UK and Europe, and will be launched under the guidance and supervision of professional experts in the field of Iranian art. The size of the gallery space means previously unseen works of large proportions can be exhibited in all their glory. We hope that this magnificent space will provide a worthy environment in which to introduce London to the fine art of Iranian artists. 
CAMA Gallery opens with an exhibition entitled 'Sensation' on 5th of April 2018 at 19 Dacre Street, London, SW1H 0DJ.