Romanticist landscape painter JMW Turner has been chosen to be the face of the new £20 note, which will enter circulation in 2020.
Turner has been chosen from over 500 possibilities, which included Francis Bacon and Alexander McQueen. From all these potential figures, which were nominated by the public in a nationwide vote, the list was narrowed down to a final five: Charlie Chaplin, Josiah Wedgewood, Barbara Hepworth, William Hogarth, and the winner JMW Turner.
Artist Tracey Emin made the announcement alongside the governor of the Bank of England, Mark Carney, who claimed that "Turner is arguably the single most influential British artist of all time."
This marks the first time that the public were invited to give their input on future banknotes. As such, Emin noted: "the fact that we have this on the £20 note shows now that the British people are a nation of people who appreciate creativity and appreciate the arts."
The note will feature Turners image, taking from his own 1799 self-portrait, and details from one of his most famous works, The Fighting Temeraire.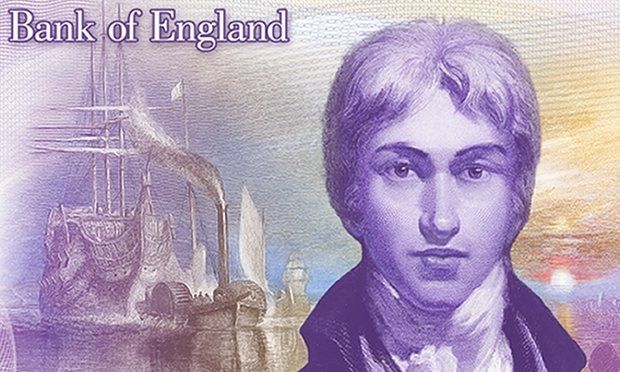 Photograph: Bank of England/PA