Image: Kelvingrove Art Gallery and Museum
Collecting Medieval Treasures draws from the range of 9,000 objects collected by Sir William Burrell (1861-1958) to bring together works in wood, alabaster, stone, metal, ivory, ceramics and stained glass and also includes paintings and tapestries. The exhibition will run until 27 May 2019.
This exhibition has been specially curated by Sir Paul Ruddock, former Chairman of the V&A Museum in London, who is regarded as the most significant collector of medieval material in the world.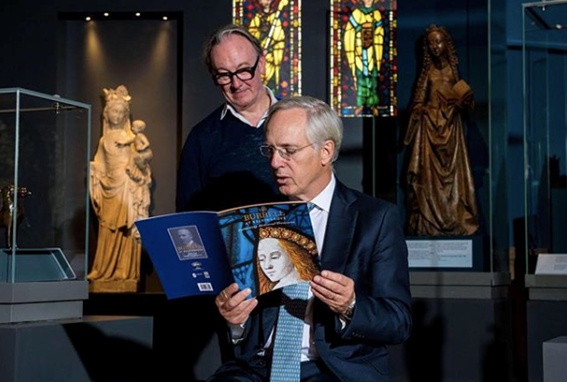 Kelvingrove Art Gallery and Museum
The remarkable Collection holds treasures from all over the world:
• Pottery and porcelain produced in China over a 5,000-year period are represented in the Burrell Collection, making it one of the most significant collections of Chinese art in the UK. 
• Paintings by renowned French artists including Manet, Cézanne and over 20 paintings by Degas.
• Medieval treasures including stained glass, arms and armour and over 200 tapestries which rank amongst the finest tapestries anywhere in the world.
Sir William Burrell was a highly successful business man and international art collector. He and his wife Constance generously gifted their Collection of some 9,000 objects to Glasgow in 1944. The opening of the specially built Burrell Collection in Pollok Country Park in 1983 served as a catalyst for the rejuvenation of Glasgow as a major cultural city. Once again, Burrell's great legacy will help to transform Glasgow as the reopening of the Burrell 2020 will play an important role in Glasgow's wider Tourism and Visitor Plan to increase visitor numbers by one million by 2023.
This is a major project with a cost of approximately £66 million.
Burrell's Collection at Kelvingrove Art Gallery and Museum, Glasgow, Scotland
Until 27 May 2019