Image: Kuindzhi, 'Ai-Petri. Crimea', 1908
A rare painting by famous Russian artist Arkhip Kuindzhi went missing from a wall in Moscow's Tretyakov gallery as dozens of visitors were enjoying the exhibit. No one seemed to notice how it was stolen.
The audacity with which the the painting titled 'Ai-Petri. Crimea' was stolen may make 'Thomas Crown' pale in  comparison.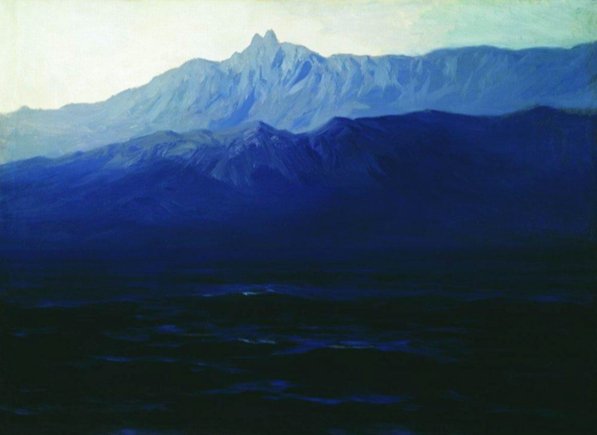 Kuindzhi, 'Ai-Petri. Crimea', 1908
A man, described by witnesses as tall, blond and in his late twenties, approached the picture, took it from the wall and left. At first people thought he was one of the museum workers, and only after a few moments they realized that the painting were stolen. An empty spot, hooks and a title plate were all that's left. 
Police have not released any statements so far, but people leaving the museum were seen being searched.
The 19th century painter Kuindzhi devoted his life to landscapes and was praised for depicting light and its effects.
RT.com