Image: Yui Mok/PA
London's Natural History Museum is dusting off the blue whale that soars above its central hall, its dinosaur skeletons and thousands of other exhibits in preparation for re-opening next month after COVID-19 forced its closure in March, - Reuters reports.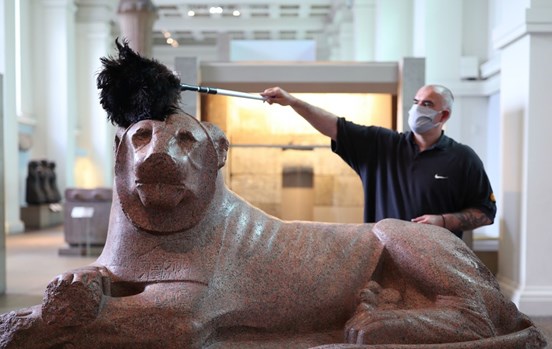 Yui Mok/PA
Museum Director Michael Dixon said staff had made the museum, which usually attracts about 5 million visitors a year, safe for the limited numbers it can accommodate with social distancing measures.
"We want to the museum to look at its fabulous best - this great cathedral to nature," he told Reuters.
"As you can see behind me, Hope the whale is getting her annual dusting, we have brought that forward this year, and she will look her magnificent best on the fifth of August when we re-open to the public."