Image: Long Live Rembrandt. Photo: Olivier Middendorp
The Long Live Rembrandt exhibition, which ran from 15 July to 15 September 2019, attracted more than 150,000 visitors. The number of visitors exceeded all expectations, and that's thanks in large part to the enthusiasm of all the participating artists and their friends and families.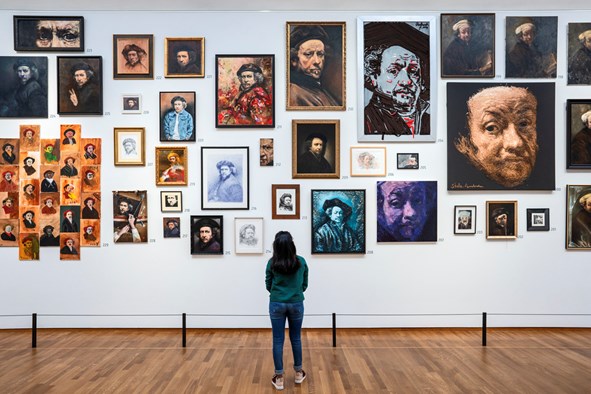 Long Live Rembrandt. Photo: Olivier Middendorp
Long Live Rembrandt was an exhibition of 575 works, including 96 versions of The Night Watch, 132 portraits of Rembrandt, and 253 works by children. Each and every one was inspired by Rembrandt, and all 575 were selected by an expert jury from the more than 8,300 submissions.
Pieter Roelofs, head of paintings and sculpture: Long Live Rembrandt is a joyful celebration of creativity and a wonderful tribute to Rembrandt as an artist.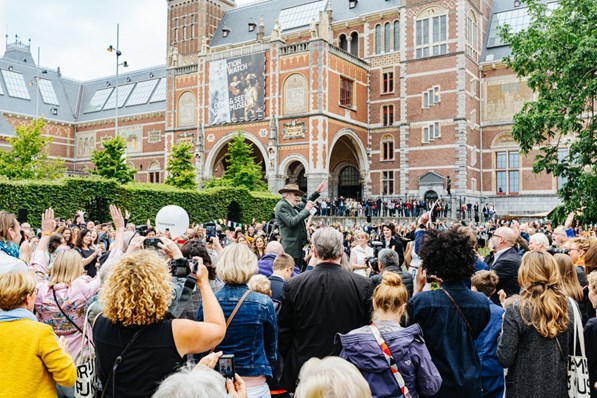 Opening Long Live Rembrandt. Photo: Bibi Veth
Gerda Dapper, Long Live Rembrandt artist: This exhibition just fills you with energy. I got talking to a contributor from Germany who described it perfectly: it's a Gesamtkunstwerk, a total work of art! We all became friends in this short period of time.