Image: Tony Hall ©️ BBC
The Trustees of the National Gallery announced that Lord Hall of Birkenhead CBE has been appointed by them as Chair of the Board.
Lord Hall will take over as Chair from Sir John Kingman, who has been interim Chair since Hannah Rothschild stood down from the role in September 2019.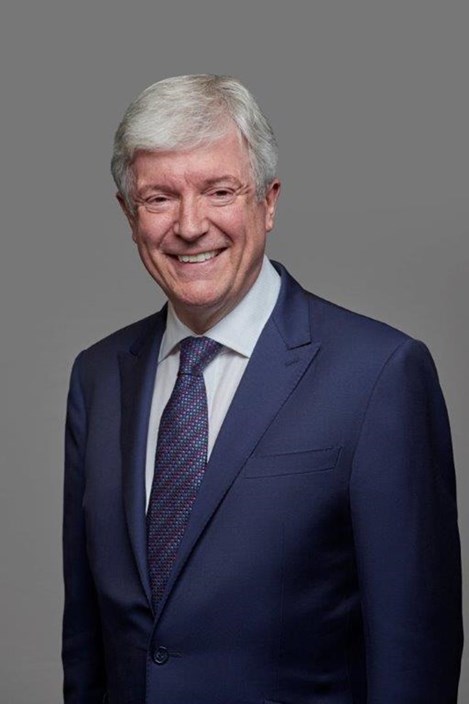 Tony Hall ©️ BBC
Lord Hall, currently Director-General of the BBC and the former Chief Executive of the Royal Opera House, has served on the Gallery's Board since November 2019.
Speaking of his appointment, Tony said, 'The National Gallery houses the greatest collection of paintings - not just in the UK - but the world. It is a hugely important cultural asset for the country and for the many people who visit from across the globe.
'I am proud to take on the role of its Chair. The National Gallery isn't just about serving those who already love art, but reaching a wider audience and future generations.
'The National Gallery is one of our finest institutions and I look forward to working with Gabriele Finaldi, the Trustees, and the wider team, to ensure its continued success.'
National Gallery interim Chair Sir John Kingman commented, 'Tony Hall brings a unique breadth and depth of experience across the arts, the media and digital technologies, as well as a personal track record of successful leadership of two exceptional national institutions. The Trustees are thrilled that he will be the next Chair of the Gallery.'
National Gallery Director, Dr Gabriele Finaldi, added, 'Lord Hall's commitment to public access to culture is well known. The Gallery staff and I look forward to working closely with him as we prepare for the National Gallery's bicentenary in 2024.'
Culture Secretary Baroness Morgan, said, 'Tony Hall brings with him a wealth of experience and, together with Gabriele Finaldi, he will help ensure the National Gallery continues to go from strength to strength. Attracting new audiences must be a priority for all of our cultural institutions and Tony's impressive and respected background in the arts and cultural sectors makes him well placed to achieve this. I'm pleased that the National Gallery's Board has chosen to elect him as Chair.'
Tony Hall's first term as Chair will last until 2024 when he will be eligible to serve a further term, subject to the Prime Minister's consideration at the appropriate time of any reappointment as a Trustee.