Image: Louise Mertens, image courtesy to the artist
Belgian artist Louise Mertens is known for her eye for aesthetics and her unique, sophisticated take on capturing the human form. Early on in her career, she opened a fine art studio in Antwerp where she creates works that translate her visual world and become a trademark of herself.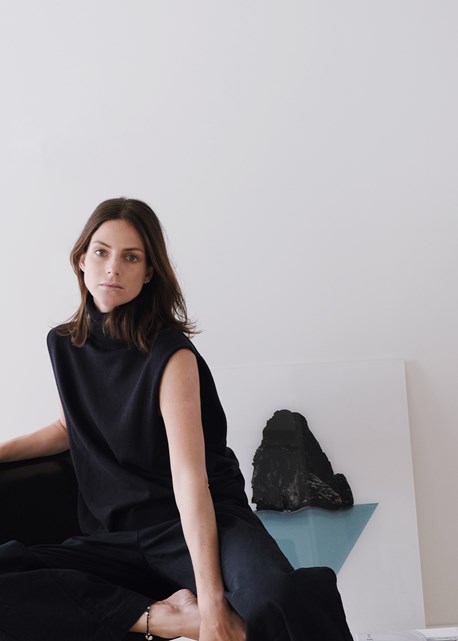 Louise Mertens, image courtesy to the artist
Mertens will be opening her solo show MATTER at YUST Art, Antwerp with an open door night from 7-10pm on February 11th2020. In the new exhibition, Mertens plays with analogue and digital, exploring the themes of minimalism and abstraction through shapes, mass, texture and geometry. The show closes on March 8th.
We caught up with her to find out more about her work and what inspires her.
ArtDependence (AD): How did you get started with graphic design? 
Louise Mertens (LM): I studied a Masters in Graphic Design. After graduation I instantly started some branding projects for people that I knew and from there it all started. I decided to start my own business 6 months after graduating. A risky step that made me feel very excited and which I never regret. Other design projects followed and my identity as a designer started evolving into a certain style that I still practice today.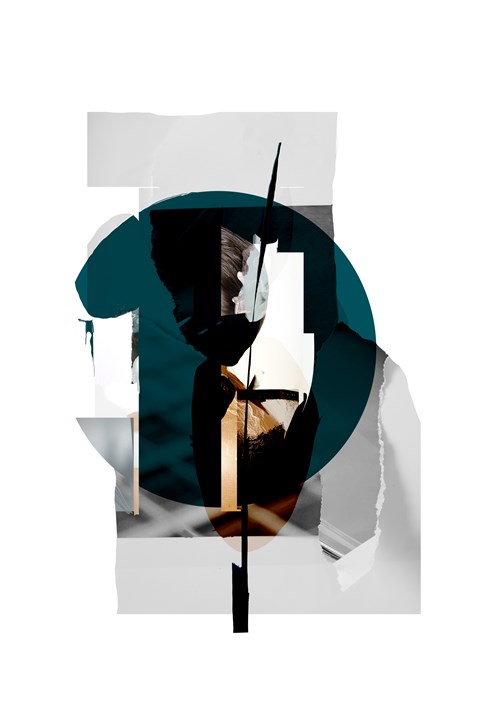 SENSES, 2020, 2 mm dibond, 125 cm x 187,5 cm 50 cm x 75 cm, Also available in 160 cm x 240 cm
AD: Do you think you can study art? Or is it something that comes naturally?
LM: I think it's always a combination of things when it comes to becoming a master/expert at something.
I don't feel like I learned a lot of the craft itself at school but it did teach me to hold onto something for a long time. To fail and start over.
Of course talent is a must but it can be hidden for a long time and can only be discovered when the focus is right. I often see young creatives trying to be on the same level as others and using their time and effort wrongly by not doing their own thing. Only when they let go of ego & go into their own minds and energies, original and good work comes out. Never forget that behind every genius work there is a beautiful process. My true knowledge came from dedication and years of hard work, a lot of trial and error and just always by challenging myself by taking new projects that I'd never done before.  
AD: Tell us more about your process.
LM: As mentioned above, the process is everything. This is why I try to take a lot of time for each project. Short deadlines can really kill great work. 
I always try to think outside of the usual first ideas. Then I start experimenting and mostly in this phase, coincidence and beauty exists.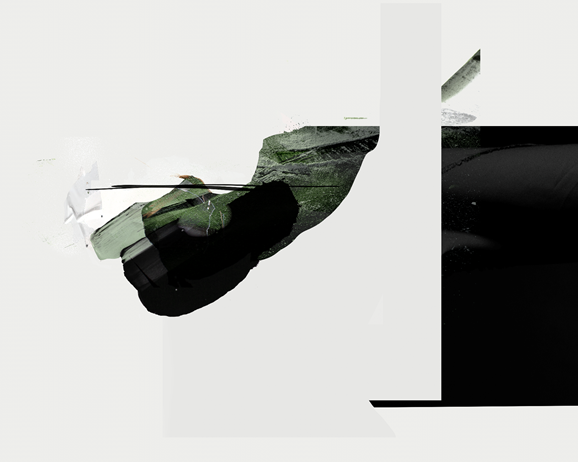 UPITER'S TWIN AROUND THE SUN, 2020, 2 mm disband, 100 cm x 125 cm, 50 cm x 62,5 cm
In most projects I like to use my hands before it becomes a digital result. I love how a digital work has the feeling that it came out of something real. Also in my art I like to play with this dimension.
I'm more an aesthetical designer than a practical one. So when I work for clients it's always challenging to find a good balance between what is pretty and what works commercially.
In the final phase it's all about selecting the best things and combining them into one final design. 
AD:What is the difference between working for a client and working on your own art?
LM: One word. Stress. 
As much as I love working for clients, when I work on my personal art I feel completely free. I feel like I don't need to prove anything to anyone. I don't need to make other people love my result.
I please myself, and it makes me feel at rest. I don't feel pressured in any way. Now I must say that over the years, some clients really respect this side of me and give me a lot of freedom in projects too.
AD: Can you tell us a little about running a studio and what that is like? 
LM: I look at it like a baby. It never sleeps and cries all the time. It grows, but slowly and it soaks all my attention. But I love it deeply. 
It makes me feel in charge & control and it gives me something that whatever life brings, this can never be taken from me.
It became my identity and I can't imagine myself doing something different ever again. During the first years it was really hard, working every day of the week, nights, weekends mostly.
After a while I became better at managing my time, projects and clients. Now busy times come in waves and I try to align them to my energy.  
AD: Do you have a favourite medium or material to work with?
LM: Photoshop changed my life in the best way possible. After that I love to work with real textures like powder, paint, liquids, natural elements, paper, etc.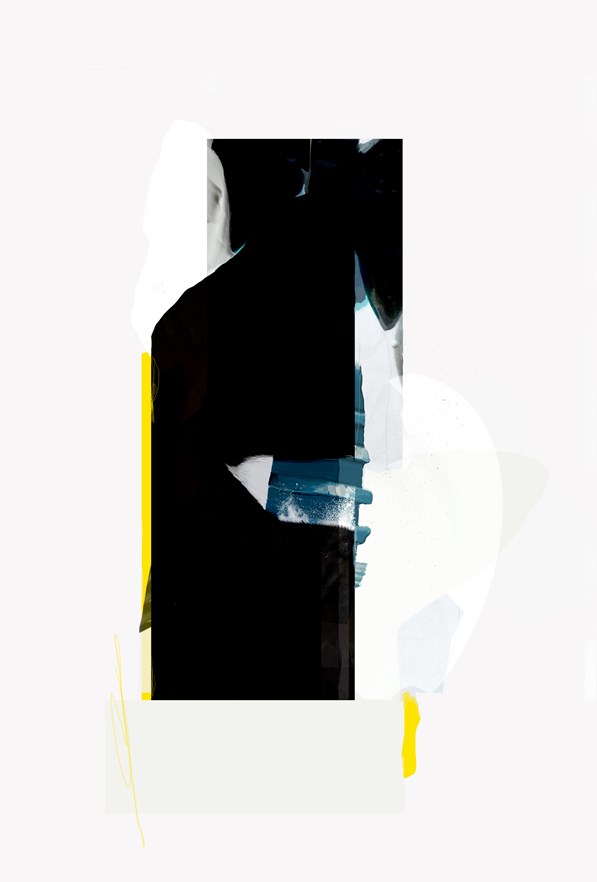 TAIRWAY TO, 2020 2 mm dibond, 115 cm x 170 cm 60 cm x 90 cm
AD: What is it like to be an artist in a modern, digital world?
LM: I feel like there's no use fighting against the fast moving digital industry. It does frustrate me sometimes to see how things look nowadays, quickly designed only digitally, without any process, proper concept or thought. But I do embrace the future. We're going their either way so I love to stand up for it. It's not because something is a digital end result, it's not art. I love how this movement has changed in the positive direction. It's a different way to deal with exclusivity, copyright and reproduction but when done right, you can be as much of a digital artist as you could be a talented painter. 
I'm excited for all that is still to come. 
AD: What inspires you? 
LM: It might seem odd but I'm merely inspired by psychology, thought, wisdom and life. Long conversations about emotions, happiness, body & mind and 'zen' in general are a great inspiration.
Also people with great energies inspire me and my work. People that are consistent, driven, talented and determined to reach their goals. I often read, listen to podcasts and watch documentaries to find these insipirations. 
AD: Are there any contemporary artists whose work you really admire? 
LM: I don't admire anyone specifically, just a lot of people, in all different crafts. It always changes. The world is full of such inspirational people and there's a whole lifetime to discover them. 
AD: What projects are you currently working on? 
LM: I'm opening my 4th solo exhibition 'MATTER' on Tuesday Feb 11. It's an open door-night from 7 to 10 pm.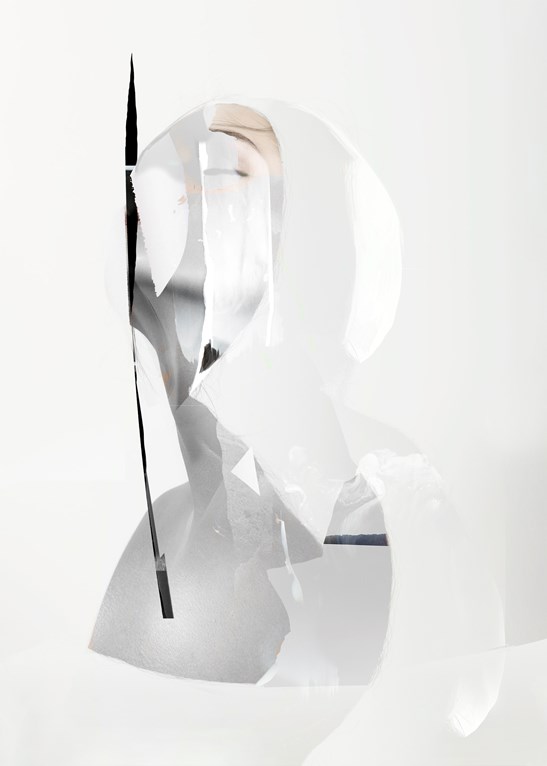 MOONWALKER, 2020 2 mm dibond, 50 cm x 70 cm
I finished some design projects that recently came out and I'm currently focusing on moving into my new studio around April. 
After sitting behind my computer for the last 3 years, I want to really be manual again. Make chaos, noise. Have a creative space where people will be able to visit my art and where I can really practice all the different things I do in the best way possible. 
I'm looking forward to focusing even more on my personal art, doing more exhibitions and perhaps traveling to see where it can go.