Image: UUMMANNAQ by Liu Xiaodong
Liu Xiaodong is one of China's pre-eminent contemporary artists. His masterly and often large-scale paintings depict scenes of modern life around the globe. Louisiana presents a new series by Liu from an expedition to Uummannaq, Greenland.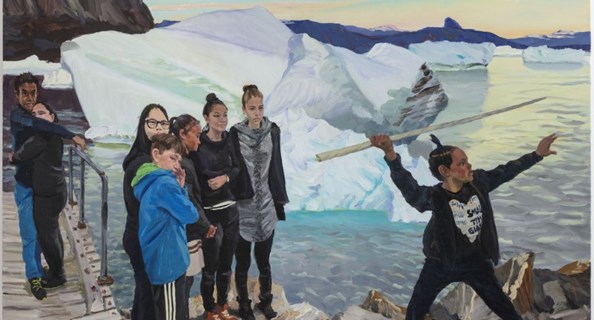 UUMMANNAQ by Liu Xiaodong, courtesy to Louisiana
The Chinese painter Liu Xiaodong (b. 1963) has gained international fame for his ability to depict mo­ments and sto­ries from contemporary hu­man li­fe as well as si­tua­ti­ons and land­scapes wi­th out­stan­ding im­me­di­a­cy and ex­tra­or­di­na­ry em­pa­thy. He trained in both the classical Chinese tradition and the official Chinese variant of Soviet Social Realism. His painting skills are remarkable, but it is his use of them in depictions of people close up and in the often slightly comfortless modern world that gives his works depth and range.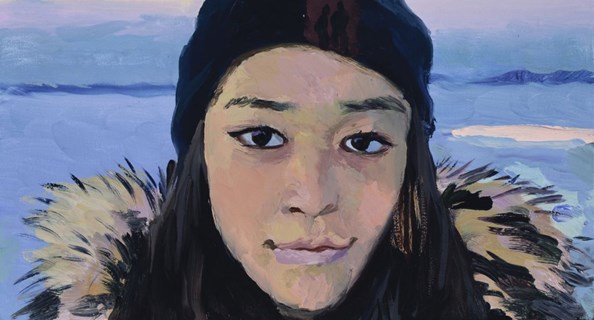 UUMMANNAQ Liu Xiaodong, courtesy to Louisiana
The exhibition UUMMANNAQ, installed in the museum's Column Gallery, shows around 12 paintings, 18 ink drawings and a few entries from the artist's diary. It keeps in line with the museum's interest in contemporary painting and the cultural and political currents of the time.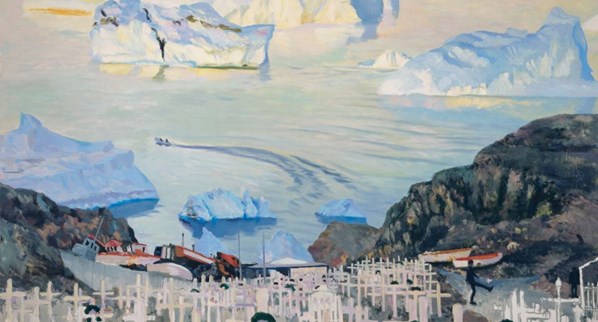 UUMMANNAQ by Liu Xiaodong, courtesy to Louisiana
Louisiana's exhibition is the result of the impressions Liu Xiaodong took home with him after a journey to Greenland in 2017. In Uummannaq he met local residents and not least the children from a orphanage – the world's northernmost.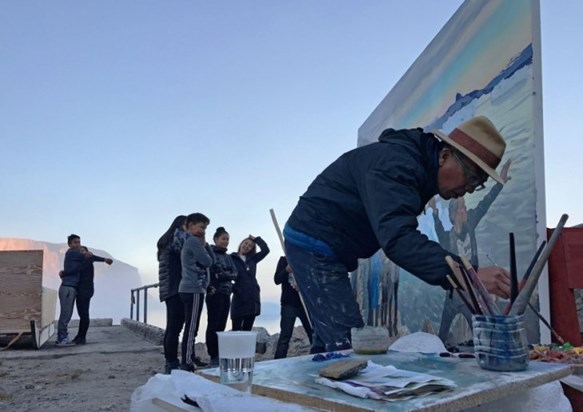 Liu Xiaodong creating UUMMANNAQ, Greenland, courtesy to Louisiana
Liu's works were created on the spot in Uummannaq. The large paintings as well as a number of studies and portraits in small formats are thus specifically tied to the location and show the hunting culture and social life amidst the magnificent natural surroundings. In a broader sense the works, with all their human presence, are also a proposal for figurative painting today and a document with extra relevance for a Danish public.
Louisiana Museum of Modern Art, Copenhagen
Until 10 June, 2019