E
mbodying the sensational powers of observation which famously characterise
 Lucian Freud's
work, this tightly composed painting from 1956 is a remarkable example of portraiture executed when Freud was just 34 years of age. Small in scale and yet boasting a remarkable emotional intensity, the 18x18cm work is at once testament to the artist's masterful control over his subject, and a tremendous tribute to the sitter – the late Hon. Garech Browne.
Lucian Freud, Head of a Boy, 1965, Estimate: 4,000,000 - 6,000,000 Pounds
The portrait bespeaks the lifelong friendship between Lucian Freud and Garech Browne - dedicated patron of Irish music, poetry and culture, Guinness heir, and last custodian to the magical Luggala estate. Freud first visited Luggala in the 1940s with his wife Kitty, before eloping with Garech's cousin, Lady Caroline Hamilton-Temple-Blackwood, in 1952.
This painting of a young Garech was created at the Luggala estate during a potentially fractious moment in the course of Freud's tempestuous second marriage; he and Caroline acrimoniously separated in 1957, barely a year after its execution. Rarely exhibited and yet well known within Freud's historical cannon, the painting speaks to both the history of Luggala and the history of Freud's oeuvre in equally important measure.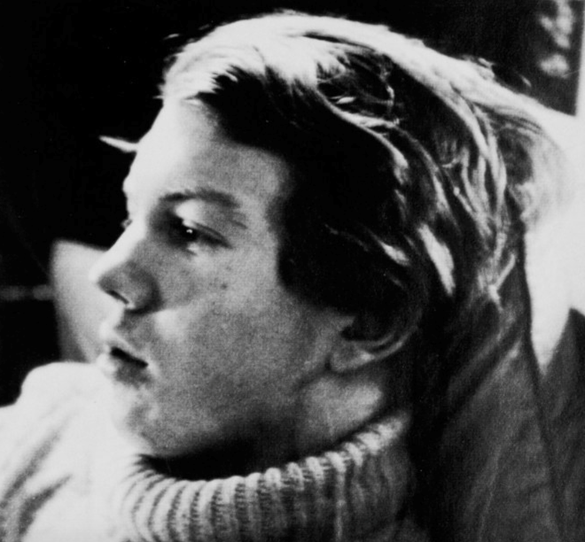 Garech Browne in 1950s, photo by Dorian Browne
"Perhaps the person from whom I learned most was Lucian Freud. He first came to Luggala with his wife Kitty. He subsequently married my cousin Lady Caroline Hamilton-Temple-Blackwood. He was painting my portrait at Luggala when the house caught fire in 1956, so he gave the unfinished version to Caroline and started again. Lucian subsequently introduced me to many interesting people, including Francis Bacon, and brought me around the Louvre."
— Garech Browne in Robert O'Byrne's Luggala Days: The Story of a Guinness House.
The execution with fine sable brushstrokes and a subtle colour palette results in extraordinary linear precision – reflected in the hair, each strand rendered like strands of golden filigree. Other details – eyes, lashes, mouth, undergo what the artist has described as 'involuntary magnification' – the result of highly obsessive attention to them.
Courtesy to Sotheby's