Image: Martine Gosselink has been appointed as General Director of the Mauritshuis, courtesy to the Mauritshuis
The Supervisory Board of the Mauritshuis announced today that Martine Gosselink has been appointed as General Director of the Mauritshuis. From 1 April, Gosselink will succeed former General Director Emilie Gordenker, who as of 1 February exchanged the Mauritshuis for the Van Gogh Museum in Amsterdam.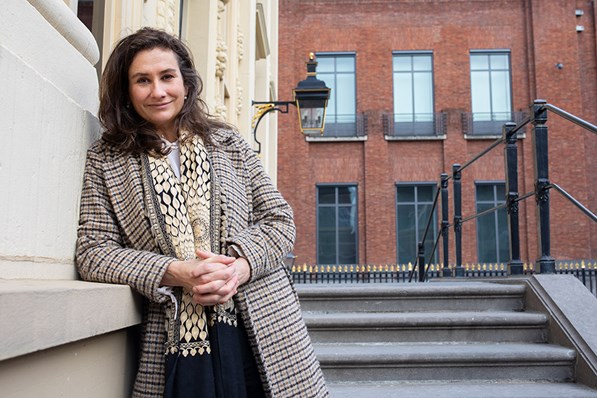 Martine Gosselink has been appointed as General Director of the Mauritshuis, courtesy to the Mauritshuis
As the Rijksmuseum's Head of History, Gosselink led the museum's historical programming (encompassing the permanent display, acquisition policy, provenance research into the museum's colonial collections, publications and events, including the annual Night of History).
She was responsible for the exhibitions Good Hope (2017, about the relationship between South Africa and the Netherlands since 1600), 80 Years' War (2018) and the annual photography exhibition Document Nederland. Under her leadership, the upcoming exhibitions Slavery (25 September 2020) and REVOLUSI! (2021, about the Indonesian National Revolution) have been started. Other projects have included collaborations with The Dutch Open Air Museum (The Canon of Dutch History) and the Hermitage and Amsterdam Museum (Portrait Gallery of the 17th Century).
Before joining the Rijksmuseum, Gosselink was a partner and co-founder of the cultural collective De Nieuwe Collectie. Since 1995, she has worked on exhibitions, publications and cultural projects for museums in countries including the Netherlands, New York, Iran and Sri Lanka. In 1995, she completed her studies with Professor Ernst van der Wetering at the University of Amsterdam (17th-century art history). The new director of the Mauritshuis also holds many other positions in the cultural field and for the next six weeks she will be appearing in the six-part television series Historisch Bewijs (from 5 February 2020 on NP02).
Martine Gosselink: 'What Vermeer's 'Girl with a Pearl Earring' is to the Mauritshuis, the Mauritshuis is to The Hague, the Netherlands and the rest of the world: an equally beautiful pearl. Soon I will get to see it every day, together with a richly diverse audience who will come both for the sublime art and the museum's history. Together with my new colleagues, I am very much looking forward to letting the Mauritshuis, with its extraordinarily powerful collection, gleam from all angles.'
Lokke Moerel, Chairman of the Mauritshuis Supervisory Board: 'The Board is particularly pleased to announce that Martine Gosselink has been appointed as the new General Director of the Mauritshuis. Alongside her wealth of experience in the museum sector, we see great added value in her historical expertise and ability to present artworks in their historical context, as a result of which the story of the Mauritshuis collection can be even better communicated. The museum's objective is to connect the present with the past and thereby contribute to contemporary themes and the social debate. We believe that Martine, together with the Mauritshuis staff, will bring this to life in an inspiring way'.