"In my ideal world, the home of everyone who loves art would come equipped with a painting by Giorgio Morandi, as a gymnasium for daily exercise of the eye, mind and soul."
Peter Schjeldahl
Morandi repeatedly painted many of the same objects over the course of several decades and the groupings begin to take on the feel of family gatherings to those acquainted with his work. Tracing these familiar individuals in his paintings over the years allows us to appreciate the quiet, if tense, poetry created by their shifting relationships and the variety of approaches.
Impressionist and Modern Art Dale Sale Online, Sotheby's
Lot 28
GIORGIO MORANDI
(1890 - 1964)
NATURA MORTA
Estimate: USD 900,000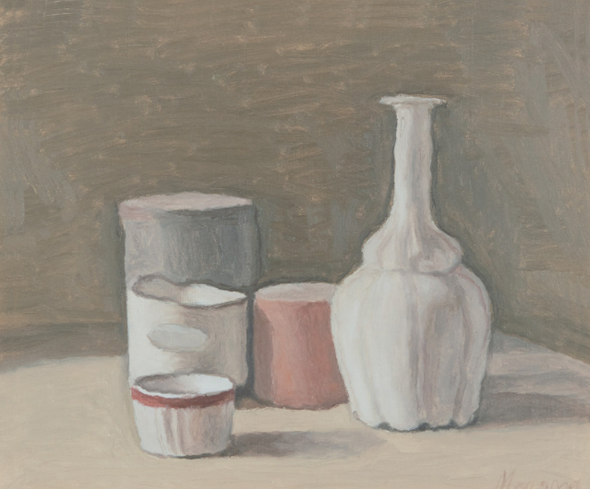 Signed Morandi (lower right)
Oil on canvas
14⅞ by 17¾ in. (37.8 by 45.1 cm)
Framed: 24¼ by 27 in. (61.5 by 68.5 cm)
Painted in 1951.