The infamous graffiti artist
Banksy
has decorated a New York building with his artwork for the last five years.
Banksy
shared an Instagram photo
on Wednesday
of a clock located on 14th Street and Sixth Avenue in the Greenwich Village district. 
In this work, he has drawn a rat with graffiti, one of the drawing styles for which the artist is known. By placing the rat inside the clock, it appears as though the animal is in a wheel.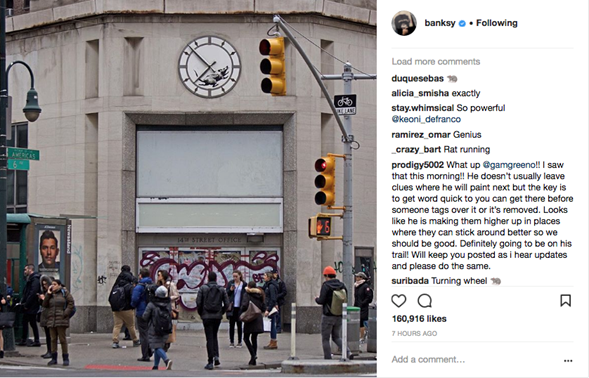 In October 2013, the last time
Banksy
was active in New York, he made the series
Better Out Than In. Afterwards, he continued on to make graffiti artworks in Great Britain and France. 
Banksy
is well-noted for his often politically-based, humorous works of art, in which he combines graffiti with his own template technique.