Image: Olena Kuznetsova, Kill Bill №6, 100*200 cm, oil, canvas
Object Contemporary Art Prize 2019, a contest for young artists, is a project created by U:CURATORS in the partnership with the "Kyiv Picture Gallery" National Museum with the aim to form relevant sociocultural context.
The concept of Object Contemporary Art Prize 2019 is to create a cultural phenomenon of collaboration between traditional and contemporary art and how they work inside the museum space.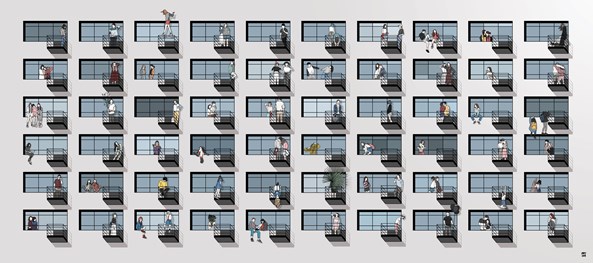 Myroslava Shevchenko, The Opposite Window, 90*200 cm, plastic
'Today, terms such as 'object', 'art object', 'artefact' are used to describe works of art, due to their existence on the border between fine art, crafts, and design. Art moves away from works conventional in their artistic solution to spatial art objects, enriching its poetic language with characteristics borrowed from various visual practices. Artistic objects filled with various meanings are not only visual objects that belong to aesthetic sphere, but also one of the formative factors that define the ontological dimension of a person, a society, a nation', Anastasiya Honcharenko, art critic.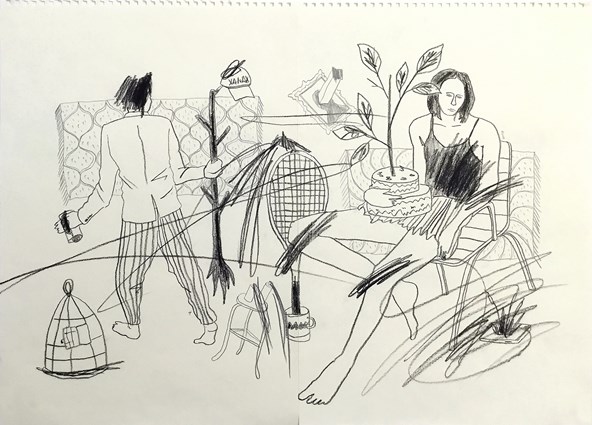 Vitaly Iankovy, 'A prepared you a gift a month before, while you dod not prepare a single', 40*60 cm, pencil on paper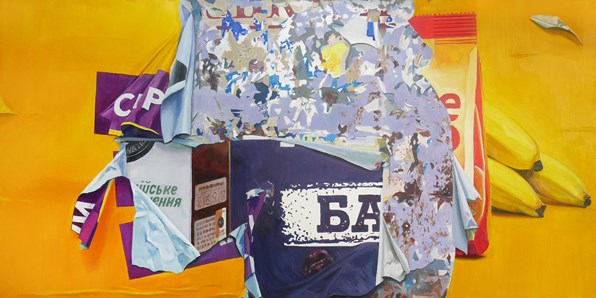 Olena Kuznetsova, Kill Bill №6, 100*200 cm, oil, canvas
The project aims to exhibit contemporary Ukrainian art in "Chocolate House" Art Center to support young artists in their creative formation.
Works submitted to the contest will be evaluated by a professional expert jury, which includes representatives of leading Ukrainian art institutions, artists, architects, designers, and publishers:
– Yuriy Vakulenko, director "KyivPictureGallery" National Museum (head of jury);
– Viktor Sydorenko, director of the Institute of Contemporary Art of the National Academy of Arts of Ukraine;
– TetianaKostenko, first deputy director of "Kyiv City History Museum" museum and exhibition center;
– Nazar Bilyk, famous Ukrainian sculptor;
– Kostiantyn Kozhemiaka, owner and founder of ArtHuss publishing;
– Serhiy Makhno, owner and head of Serhiy Makhno architectural workshop;
– VyacheslavBalbek, architect, co-founder of 2B Group workshop;
– Anna Vovk, co-founder of КАМА (Kyiv Academy of Media Arts).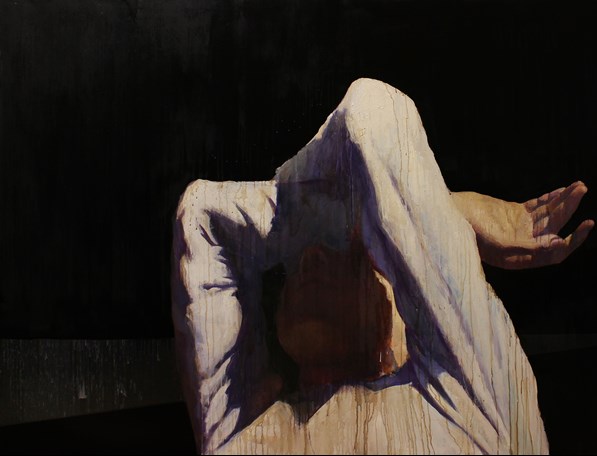 Iuriy Denisenko, Bright Light, 115*1150 cm, oil, canvas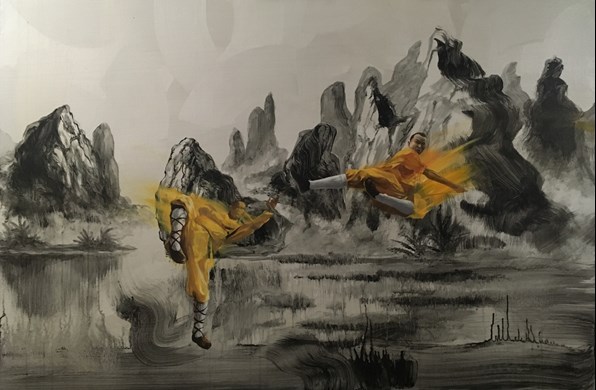 Ievgen Lapchenko, Shaolin weekdays, 120*150 cm, acrylic, enamel, oil, canvas
The contest process will be open and transparent – everyone will be able to see the work of the contestants on the official website of the prize.
OBJECTS CONTEMPORARY ART PRIZE 2019 will result in:
– a group exhibition of the work of 15 finalists in "Chocolate House" Art Center;
– cash prizes for three finalists;
– the winner of the contest will have the opportunity to hold a personal exhibition in "Chocolate House" Art Center.
Five contestants selected separately will receive a special prize in form of cooperation agreement with U:CURATORS. Also, one the artists will be invited to hold an exhibition in a Berlin gallery and receive a cooperation offer from partners in Germany.
Winners and finalists will be announced on the opening day of the exhibition, on March 16, 2019.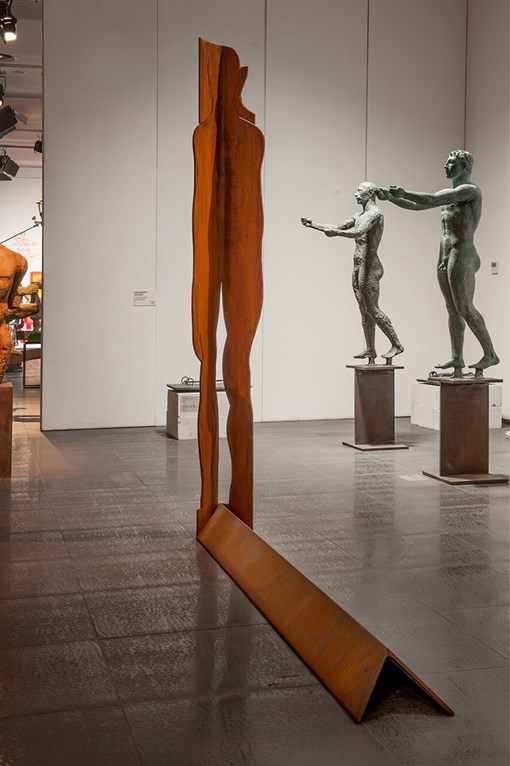 Vitality Protosenia, Conformist, 250*250*30 cm, metal
Object Contemporary Art Prize 2019
Exhibition of the work of finalists:
March 16,2019 – March 23,2019
"Chocolate House" Art Center, Kyiv, Ukraine