Alessia Zorloni is Co-Director of the Executive Master in Art Market Management at IULM University of Milan and Adjunct Professor of Advanced Economics and Management of Arts at Catholic University, Milan, Italy. She also regularly holds lessons on the protection and valuation of family art collections at the Italian Family Officer Association (AIFO). Beside her academic work, Dr. Zorloni is part of the Counsel of Art Law department at CBA Studio Legale e Tributario. She regularly advises public and private collectors in the acquisition, sale and management of their works of art, providing them with assistance in all aspects of the art collecting process.
Prior to joining CBA, Alessia worked as an Associate Researcher at Boston Consulting Group in the Milan office and at the Wien Kunsthalle. Alessia has been a visiting scholar at the Tate Modern, Guggenheim Foundation and at the Smithsonian Institution, where she has been awarded the Smithsonian's Fellowship in Museum Practice.
Alessia received a Ph.D in Communication Economics from IULM University of Milan and a Master's Degree in Arts Management from City University, London. She is the author of more than 30 publications, including the books Art Wealth Management. Managing of Private Art Collections (Springer 2016) and The Economics of Contemporary Art. Markets, Strategies and Stardom (Springer 2013), a best-selling book on the contemporary art market translated in Italian, Chinese and Persian. She is also a contributor for Flash Art and Il Giornale delle Fondazioni writing articles about the contemporary art market, art and wealth management and foundations established by private art collectors. Her work has been cited in national and international media, including the New York Times, Corriere della Sera, Il Sole 24 Ore, Artribune, Il Giornale dell'arte, Il Giornale delle fondazioni, Artslife, Milano Finanza, Patrimoni, Private.
Dr. Zorloni has given keynote lectures and workshops at a variety of national and international cultural institutions including Estonian Academy of Arts (Tallinn), Bocconi University (Milan), University of Zurich (Zurich), Heinrich Heine University Düsseldorf (Düsseldorf), ArtExperts+, (Dubai) and Christie's (London).
Etienne Verbist (EVB): What is the new book about?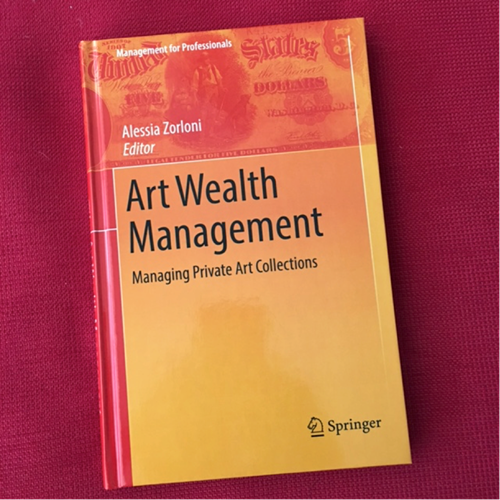 Alessia Zorloni (AZ): Art Wealth Management, Managing Private Art Collections is a book dedicated to the financial and managerial aspects of private collecting, providing essential insights into art wealth management, art investment, art governance, and succession planning for art assets. It offers practical recommendations on sound art collection governance but also examines the background of art markets and price building, including the influence of fashion and trends.
EVB: Who is the book written for?
AZ: This book will be of interest to collecting families, family offices, and professional advisors seeking to integrate art into their overall wealth management strategy and to scholars in the fields of cultural economics. 
EVB: What about the contents of the book?
AZ: The book analyses the global rise of private museums, providing insight into the motivations of museum founders and discussing today's challenges.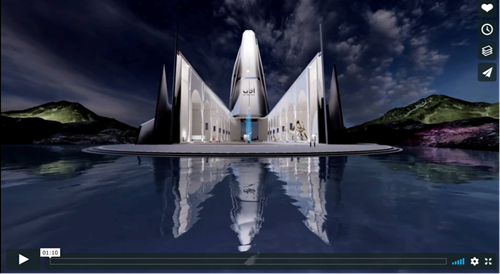 DSL Collecton First Private VR Museum
EVB: Are legal and fiscal issues covered?
AZ: Planning how to transfer a family collection to the next generation can be one of the most critical aspects of building and maintaining a successful financial plan. This book examines the role of art in the overall wealth management strategy of sophisticated collectors and the issues they face in managing a private art collection. It offers general recommendations on what constitutes sound art governance in order to preserve and protect art assets.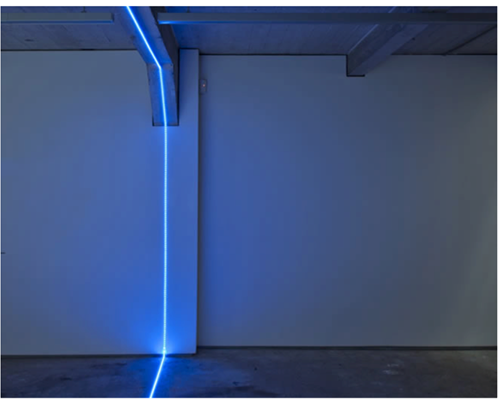 http://www.vanhaerentsartcollection.com
EVB: Can you explain the relationship between collecting and the art market? 
AZ: According to Artnet, in the first six months of 2017, work by this small group of elite artists sold for a combined $1.2 billion—44.6 percent of the $2.7 billion total generated by all contemporary public auction sales worldwide. This is the consequence of what we analyze in the chapter "Celebrity Effect in the Contemporary Art Market". We show the results of empirical research conducted on a sample of 155 most famous contemporary artists in the world in order to analyze the competitive dynamics regulating the system of contemporary arts. Results show that the contemporary art market is a winner-take-all market subject to network effects where collectors influence the artist's notoriety, making the artist even more attractive to additional buyers and accelerating the process of mainstream adhesion.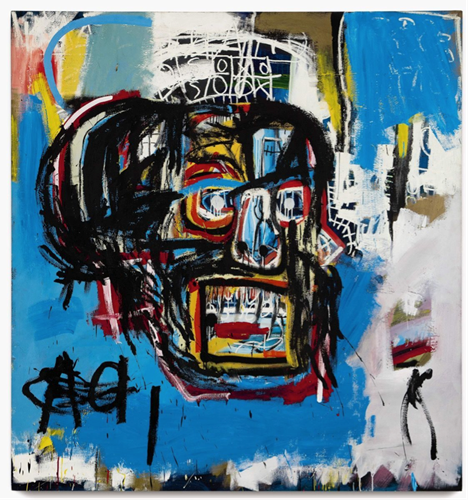 Jean-Michel Basquiat ,Untitled, 1982. Courtesy of Sotheby's. 
EVB: Let's talk about the relationship between art and luxury brands…
AZ: Collecting contemporary art and supporting art projects can be a powerful means to develop an organization and to increase its capacity to create value. As a consequence, several of the industry's leading brands, including Prada, Trussardi, Louis Vuitton, Hermes, and Cartier, have begun investing in and supporting the fine arts through the establishment of their own art foundations dedicated to the collecting and presentation of contemporary art. This book introduces a framework to show how successful brands take advantage of the unique characteristics of the arts and lay the foundations for a series of case study analyses exploring the links between fine arts and luxury brands.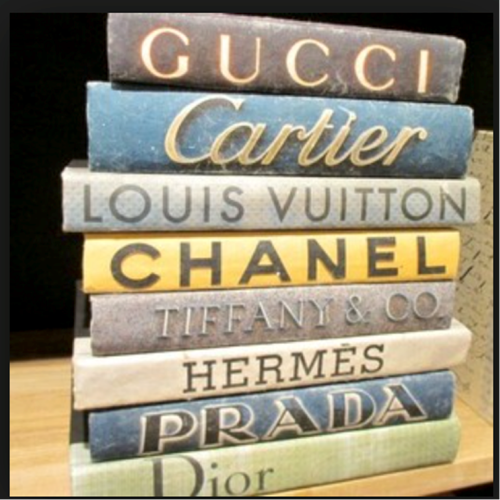 EV: Are private museums covered in the book?
AZ: The text concludes with an appendix that contains a list of the most important private museums worldwide, as well as information about their founders. Private museums featured include: Glenstone Museum, Garage Museum of Contemporary Art, Fondazione Prada, Museum of Old and New Art, The Broad, Punta della Dogana, Crystal Bridges Museum, Long Museum, Lyon Housemuseum, Museum Frieder Burda, Sammlung Boros, Julia Stoschek Collection, Sammlung Goetz, Saatchi Gallery, Zabludowicz Collection, Deste Foundation for Contemporary Art and Museo Jumex.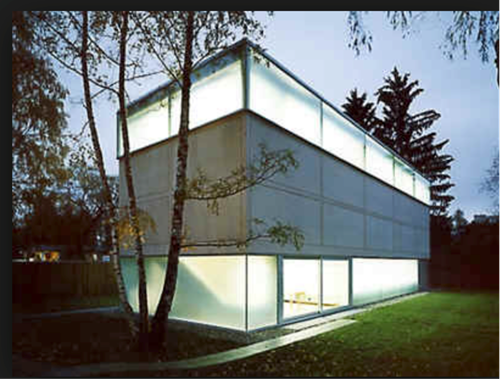 EVB: How important is Italy's cultural history to collectors? In your estimation, what are the sensibilities of collectors?
 AZ: There are many models:
Collect to décor the house
Collect for passion, to express personality and to develop new contacts through art. Aesthetic pleasure is the main driver
Collect to continue a family tradition. They are more conservative in terms of choice and are interested in traditional types of collectables such as furniture, jewelry, watches, wine or classic cars
Connoisseur Collectors want the best art available - the museum quality works
Investors buy art as a status symbol and/or as an investment, with financial expectations. These collectors were driven by a combination of aesthetic and investment reasons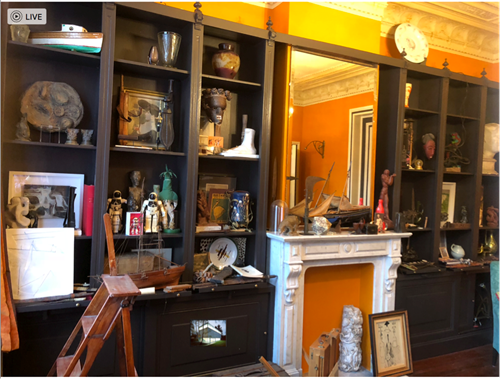 Wunderkamer
EVB: How do you go about building a collection?
AZ: It's important to be coherent and build a personal collection. Very often a collection looks like just an accumulation of diverse objects. To make it meaningful one should decide what type of collection they want to build. Is it for decoration? For investment or a museum type? Once you have decided you should choose the artworks which are the most relevant to your goal and coherent with your identity. This is the best way to go in depth and to build a relevant collection that is able to mirror your personality. 
EVB: What kind of art wealth management services are Italian collectors looking for?
AZ: A growing numbers of wealth managers in Italy believe that art and collectibles should be part of a wealth management offering and private banks are starting to offer art-related services. The key interest is on providing consulting services on the preservation of the capital allocated to art and collectible and portfolio diversification opportunities offered by art and collectibles.
EVB: What kind of services are collectors looking for?
AZ: Collectors are looking for concrete art-related services, such as cataloguing, art valuation, authenticity, insurance, estate planning, philanthropy, and art-secured lending.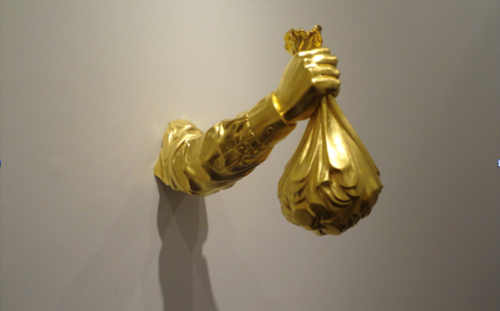 Elmgreen & Gragset, "Temptation" (2012, photo by Benjamin Sutton/Hyperallergic)
EVB: What kind of art market research do you provide?
AZ: Art market research and information would be one of the most relevant services that the Wealth Management industry could offer their clients. They are starting to ask me for research analysis to improve information around specific segments of the art market. For example, they might ask me to provide their clients with market reports about Italian Artists, Modern Designers, Latin American Artists or Photography, but also other collectibles such as vintage watches and wines.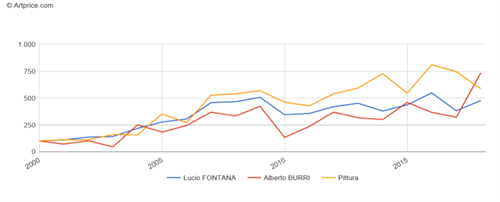 Lucio Fontana vs. Alberto Burri Market
EVB: How can collectors create a legacy?
AZ: Issues related to estate planning are increasingly becoming a priority. In order to plan, collectors may have a few basic options: (1) sell the collection; (2) donate it to a non profit institution, such as a museum; (3) find an agreement for a long-term loan with a non profit institution, such as a museum; (4) establish a private museum; (5) transfer the collection to a trust or another legal structure.
The Wealth Management industry could provide a number of services to support the establishment of new institutions. These include preliminary research such as:
Market and competitor analysis
Strategic and business planning
Choosing the legal structure to manage the collection
Defining the mission, the goals and the strategy
Setting up the method to assess the social impact
EVB: What about Artist Estate's services?
AZ: One of the key activities would be to provide advice in the design and set-up of the appropriate organizational structure for the preservation and management of the artistic legacy.
EVB: What about edutainment?
AZ: The Wealth Management industry should think strategically about how to provide services that offer access to exclusive events and networks for their clients, and at the same time offer professional development and educational opportunities about the art market and passion investment.
EV: What about the future?
AZ: In order to be able to deliver these services, more investment in professional development and education about the art market as well as the legal and the fiscal aspect of collectibles, will be essential. Wealth managers must take a more holistic approach to their clients' wealth and develop reporting tools that combine both financial and non-financial assets.
Image on top: Of Counsel, CBA studio legale e tributario, Milan, Italy, and co-director Master in art market management, IULM University, Milan, Italy