Image © Jamie Hawkesworth
This July, in collaboration with British Vogue, Phillips will premiere the work of celebrated photographer Jamie Hawkesworth in a virtual selling exhibition The New Front Line. Hawkesworth has selected 27 unique works to be made available for sale for the first time, with all proceeds going to the National Emergencies Trust.
The portraits hail from his recent portfolio of front-line workers in the Covid-19 effort, which includes the iconic cover story for British Vogue's July 2020 issue.
These unique works will be available for sale on Phillips.com as part of a virtual exhibition, running from 14 to 28 July 2020.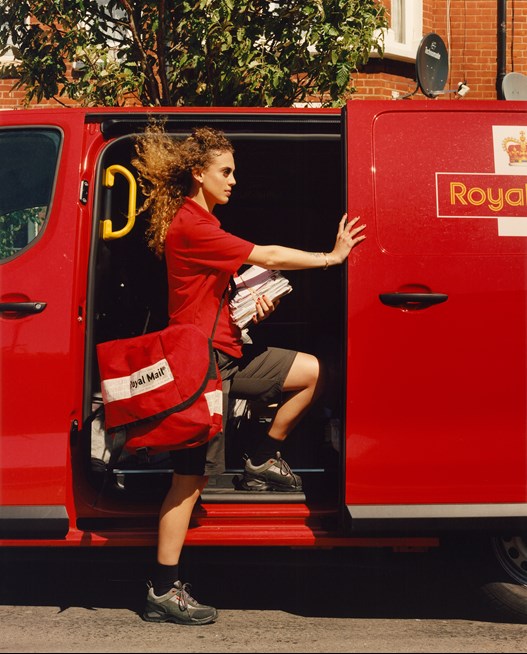 Photo © Jamie Hawkesworth
Edward Enninful, Editor in Chief of British Vogue, said, "I am delighted that Jamie Hawkesworth's images of our key workers are going to be included in this important exhibition at Phillips. Vogue's July cover stars celebrate a moment in time when millions of people in the UK who, at the height of the pandemic, in the face of dangers large and small, put on their uniforms and work clothes and went to help people."
Jamie Hawkesworth, said, "I spent two weeks on this project and the most joyous thing about it has been the time I spent with each person I photographed. When you approach a stranger as a photographer to take their portrait you have this very surreal fleeting relationship with them. They were in their element and during that time there were incredible moments of appreciating someone in all their glory in a simple and sensitive way. There was a moment when I was walking through Homerton Hospital after I had taken the portraits. I overheard a woman on the phone saying 'Oh you would never guess what - British Vogue were here taking our portraits'. It was such a sweet little moment because I think you forget about the power of a magazine. During such a difficult time, everybody was touched to have their portrait taken and that was what really stood out. The message of these photographs naturally changes given the strong fashion links, it takes it somewhere completely different. That message feels continued in the process of taking these portraits from British Vogue to Phillips. Another platform is taking a train driver and a nurse and a checkout assistant and elevating them to this different place. It is making the message stronger and stronger and that is why it is so great that Phillips have taken this on."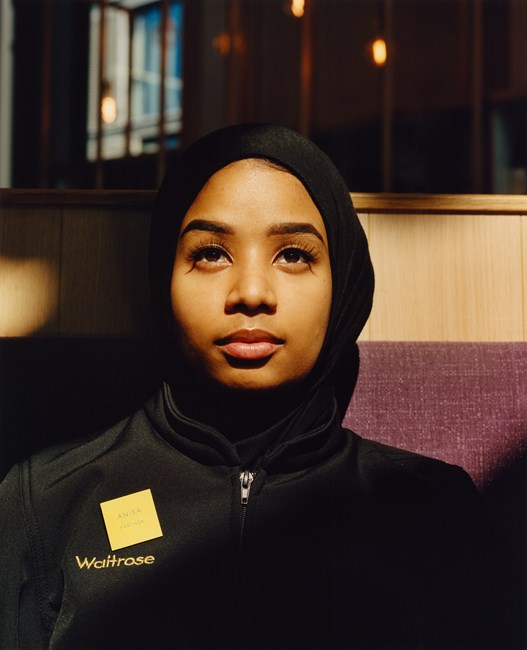 Photo © Jamie Hawkesworth
Vanessa Hallett, Worldwide Head of Photographs, said, "Jamie Hawkesworth is an extraordinary talent and we are honoured to be partnering with British Vogue to premiere his work in 'The New Front Line'. These portraits provide an intimate and insightful glimpse into his creative process and capture a defining and unprecedented moment in history. The importance of these photographs will be recognised by generations to come, and we feel privileged to present collectors with unparalleled access to these unique works."
This exclusive selection offers a fresh perspective on the sacrifices made by the extraordinary people working across the UK during Covid-19 pandemic. From postal workers to midwives, train drivers to supermarket assistants, teachers to cleaners and sergeant majors, Hawkesworth captures some of the faces who helped keep the country going during the most difficult of times. The New Front Line includes photographs of Narguis Horsford, the London Overground train driver who forms the first of three covers; Rachel Millar, a community midwife at Homerton Hospital in London; Karrie Scott, a 24-year-old postal worker who had painted her nails red to match her Royal Mail van; and Anisa Omar, the Waitrose supermarket assistant, and the final cover star. Each of the 27 works in the selling exhibition are available as 16 x 12 inch prints, with a price of £2,000 per print, with all proceeds to benefit the National Emergencies Trust.