What do you get when you combine the thrill of an escape room game with famous stories from the Rijksmuseum? The answer: A mysterious mission that criss-crosses the museum.
This summer, the Rijksmuseum is launching its very own escape game in which players have to recover a secret formula that's been stolen from a centuries-old book. Players will need to find the clues hidden among the 8,747 art treasures on display throughout the grand museum building.
The story starts in the library. It's well after closing time when Bert, the librarian, realises he's not alone: there's a shadowy figure moving around in the library. Bert gives chase, but fails to catch whoever it was. Then he discovers that a page containing a very special formula is missing from an 18th-century book by the Italian sorcerer and alchemist Alessandro Cagliostro. Now it's up to the players of the escape game to save the secret formula.
The Rijksmuseum Escape Game was developed by the Rijksmuseum in collaboration with Magus Cagliostro, one of Israel's most famous illusionists, and scriptwriter Luuk van Bemmelen, well known for his work on films such as Soof (2017), Penoza (2017) and Dik Trom (2010). Magus Cagliostro previously developed escape games for the Israel Museum in Jerusalem, the Clandestine Immigration and Naval Museum in Haifa, and Madatech Museum in Haifa.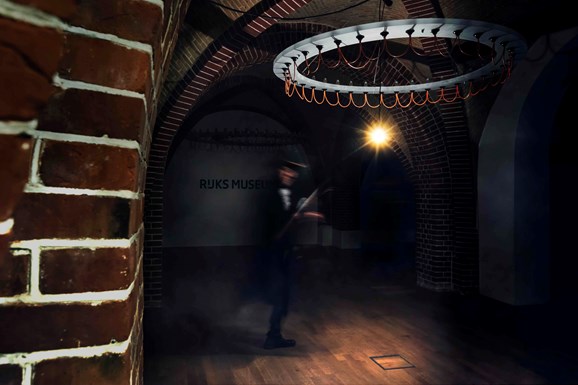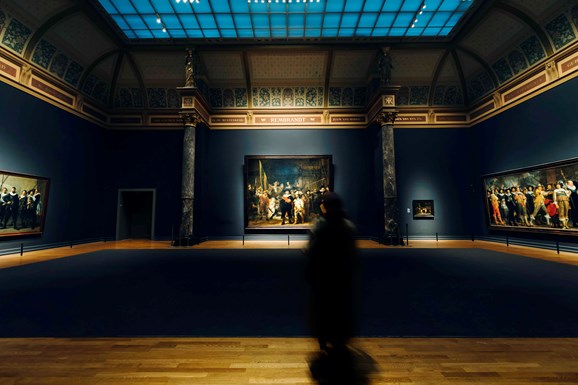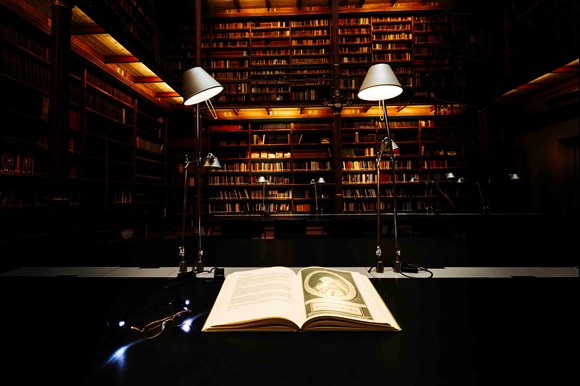 All images: Rijksmuseum Escape Game. Foto Rijksmuseum
More information is here.