Image courtesy to Rencontres d'Arles
Find the Truth by Elsa and Johanna, Earth Not a Globe by Philippe Braquenier, Ton Pied, Mon Pied by Francois-Xavier Gbre, Nouvelle Vague by Raymond Cauchetier, The Book Awards, and  a selection from the last Night of the Year.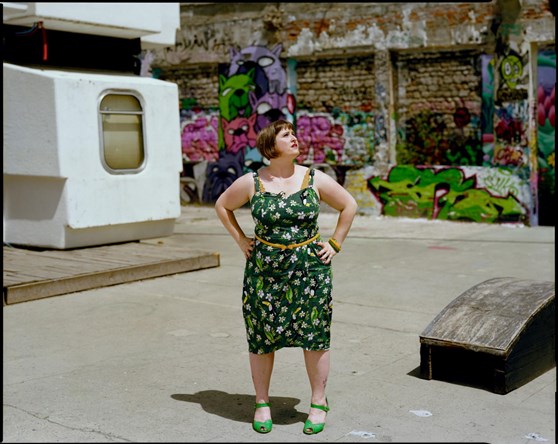 Image courtesy to Rencontres d'Arles
Co-created by Sam Stourdzé, the director of famous international photo festival Rencontres d'Arles (France), and Chinese pioneer photographer RongRong (also the founder of China's first ever photography museum (Three Shadows Photography Art Center), Jimei x Arles features international artists selected from Rencontres d'Arles alongside Chinese and Asian photography talents. The festival has attracted more than 230,000 visitors since its inception in 2015.
The festival takes place in Xiamen, formerly known as Amoy, a coastal city that has been an important port for centuries. Located across the Taiwan strait, famous for the colonial-era Gulangyu island, it is a vibrant and modern city that is also the home of China's independent fashion scene. The festival's main sites are located in Xiamen's new district of Jimei.
Jimei x Arles International Photo Festival is co-produced by Xiamen's Jimei District - Tianxia Jimei Media and Three Shadows Photography Art Centre. During his first official visit to China in January 2019, French President Emmanuel Macron recognized Jimei x Arles festival as an example of Sino-French cultural cooperation.
27 November 2020  - 3 January, 2021