Image: South London Gallery garden by Gabriel Orozco, 2016 courtesy Gabriel Orozco. Photo Andy Stagg
South London Gallery has been announced as a winner of the Art Fund Museum of the Year 2020, the most prestigious museum prize in the world.
 
In a unique edition of the prize and in recognition of the unprecedented challenges that all museums face this year, five winning museums have been named. They will equally share the £200,000 award, a 40% rise over previous years, receiving £40,000 each.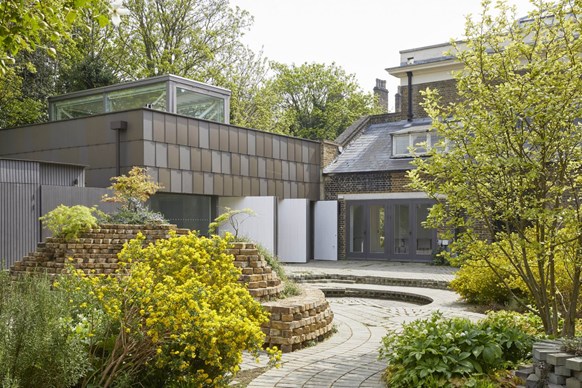 South London Gallery garden by Gabriel Orozco, 2016 courtesy Gabriel Orozco. Photo Andy Stagg


The winning museums are: Aberdeen Art Gallery (Aberdeen, Scotland); Gairloch Museum (Gairloch, Scotland); Science Museum (London, England); South London Gallery (London, England); and Towner Eastbourne (Eastbourne, England).

Margot Heller, South London Gallery Director said, "To be joint Art Fund Museum of the Year 2020 is a fantastic endorsement of our work and one which we hope will entice people from across the UK and beyond to visit the SLG. We have a great reputation among those that know the gallery, but there is huge potential for that to grow. There are plenty of reasons to visit, from Bloomberg New Contemporaries in December to solo shows by the American painter Christina Quarles and London-based Rita Keegan in spring 2021, and a celebration to mark the fifth anniversary of our beautiful garden designed by Gabriel Orozco in September of next year. The financial insecurity brought about by the Coronavirus lockdown has been hugely challenging for the SLG, particularly when coupled with the need to find new, socially distanced ways to connect with local schools, children and families. The awarded prize money will mean we can continue to develop this work with our immediate neighbours, and also launch an exciting new artist commission, building on the Art Fund's past support of major artworks at the SLG."

The judging panel for the Art Fund Museum of the Year 2020 included: Jago Cooper, Curator of the Americas, The British Museum; Dame Liz Forgan (Chair), Trustee, Art Fund; Ryan Gander, artist; Melanie Keen, Director, The Wellcome Collection; and Jenny Waldman, Director, Art Fund.

Jenny Waldman, Director, Art Fund, said: "Congratulations to South London Gallery. The five Art Fund Museum of the Year 2020 winners are exceptional examples of museums offering inspiration, reflection and joy in the heart of communities. The UK's museums - admired worldwide and vital locally - were thriving before Covid-19. Now they can help rebuild our communities and confidence as we emerge from the virus. We're delighted the prize money will enable SLG to continue its important work with the local community."