Image: Spring Landscape by Giovanni Giacometti
Spring Landscape of 1926 is a painting that is documented in one of Giovanni Giacomettis' famous Registro dei quadri notebooks. Between 1894 and 1934, the artist documented his paintings with sketches and information on his works in a directory that he himself created which is now considered to be one of the most valuable attestations to Giacometti's work.
In the Quaderno 2 register notebook which the artist made between 1914 and 1928, there is a sketch on page 52 bearing the title Paesaggio Maloggia. Primavera, 1926 that references the painting Spring Landscape in which the view to Lake Sils from Maloja is painted.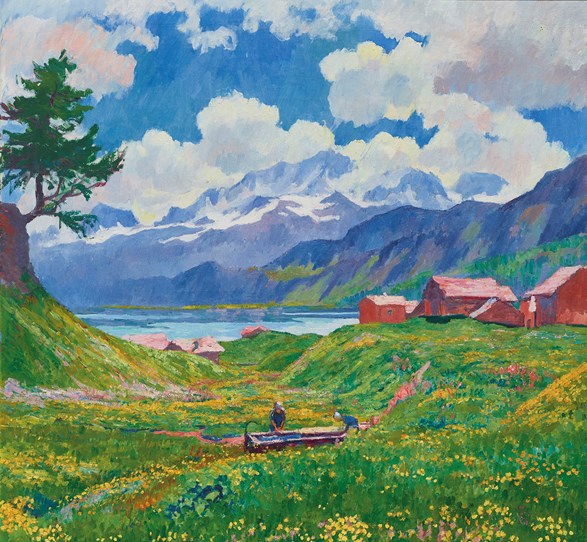 Swiss Art, 17 September, Christie's
Lot 63
Giovanni Giacometti
Frühlingslandschaft, 1926 (Spring Landscape)
85 x 90,5 cm

Estimate: USD 385,738 - USD 456,795
Provenance
Privatbesitz, Bern
Privatbesitz, Schweiz