Image: David Hockney, "My Parents" 1977, Oil on canvas, 72 x 72" (182.9 x 182.9 cm) © David Hockney, Collection Tate, U.K. ©Tate, London 2019
"I've always believed that pictures make us see the world."
David Hockney
Seoul Museum of Art (SeMA), in collaboration with Tate, is honored to hold the exhibition David Hockney. David Hockney is one of the world's most influential artists, and is widely regarded as the 'master of contemporary art.'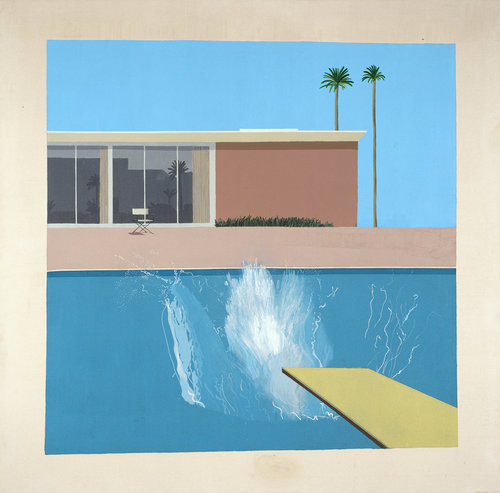 David Hockney, "A Bigger Splash" 1967, Acrylic on canvas, 96 x 96" (242.5 x 243.9 cm) © David Hockney, Collection Tate, U.K. ©Tate, London 2019

This is Hockney's first large-scale survey exhibition in Asia; the exhibition displays 133 pieces of Hockney's work, pri- marily consisting of paintings, drawings, and print works created from the early 1950s until 2017. Viewing all these works together illuminates the distinct characteristics marking the different periods of his artistic career. Crossing the border between the figurative and the abstract, Hockney consistently experiments with a variety of forms and content, ultimately embarking upon a unique aesthetic journey of his own to explore and express the 'essence of the picture.' We hope that this exhibition will provide a meaningful opportunity for the audience to participate in the artist's journey and experience the world's contemporary art of today.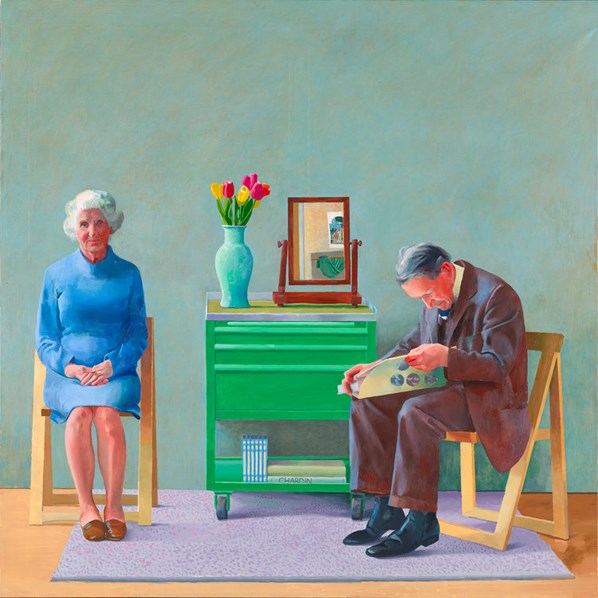 David Hockney, "My Parents" 1977, Oil on canvas, 72 x 72" (182.9 x 182.9 cm) © David Hockney, Collection Tate, U.K. ©Tate, London 2019
David Hockney is one of the world's most influential and popular artists. Born in Bradford, UK in 1937, he moved to Los Angeles in the 1960s, and gained widespread public attention making various images of the pool, still lifes, and portraits. For the last 60 years, he has made some of the best-known images, presenting his artistic ingenuity in diverse fields and media.
He has been consistently innovative and adventurous in questioning how we look at the world and depict it in two dimensions and has demonstrated a range of possibilities in his work, not only within the traditional areas of painting, printmaking and drawing but his more recent use of photography and digital technologies.
Seoul Museum of Art, until 4 August, 2019