The initial press release for the Museum of Modern Art (MoMA), dating back to August 1929, begins: "The belief that New York needs a Museum of Modern Art scarcely requires apology."  The idea for the Museum of Modern Art was developed in 1929, primarily by Abby Aldrich Rockefeller, the wife of John D. Rockefeller, Jr. and two of her friends, Lillie P. Bliss and Mary Quinn Sullivan, often referred to as the "indomitable ladies." In August of that year, they published this first press release demonstrating the importance of a modern art museum in New York.  The release proffers that New York having no such gallery was "an extraordinary anachronism," and references the availability of other museums around the world that offer spaces to exhibit modern art. The release further criticizes the Metropolitan Museum of Art in New York because at the time, it did not add the works of modernists to its collections. The Louvre, the Kaiser Friedrich Museum and the National Gallery are noted as also lacking what a modern art museum in New York could offer. The overall tone of the release is visionary and ambitious: "Paradoxically New York, if fully awakened, would be able in a very few years to create a public collection of modern art which would place her as far ahead of Paris, Berlin, London as she is at present behind them."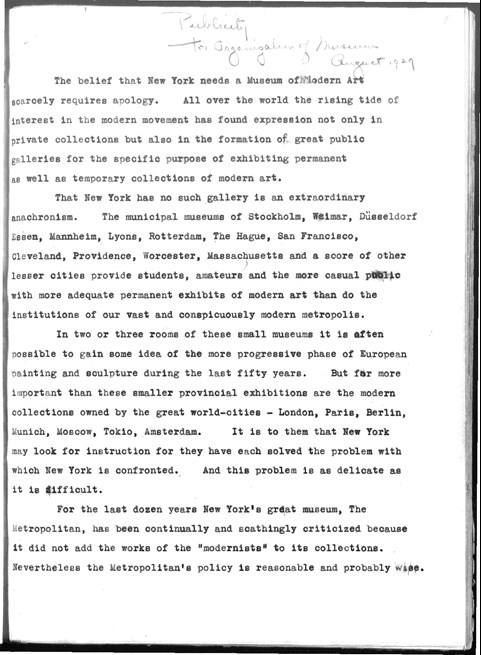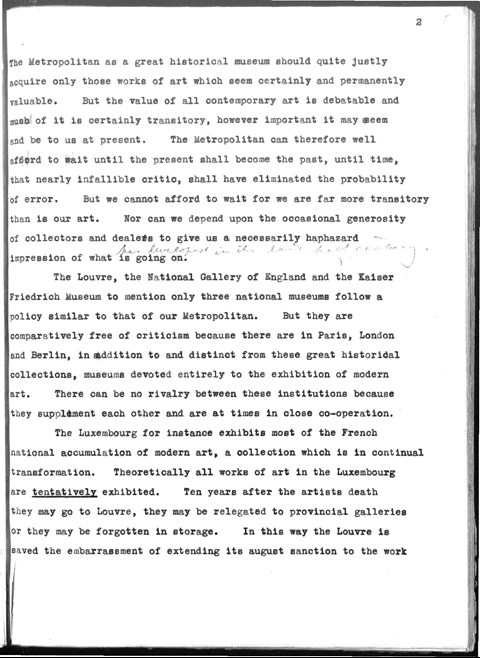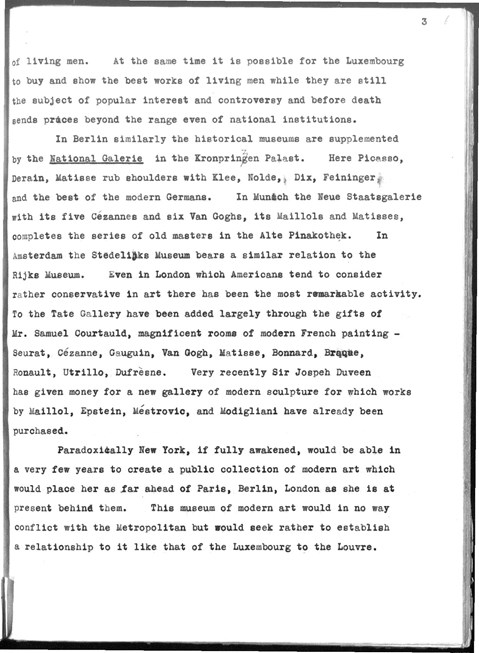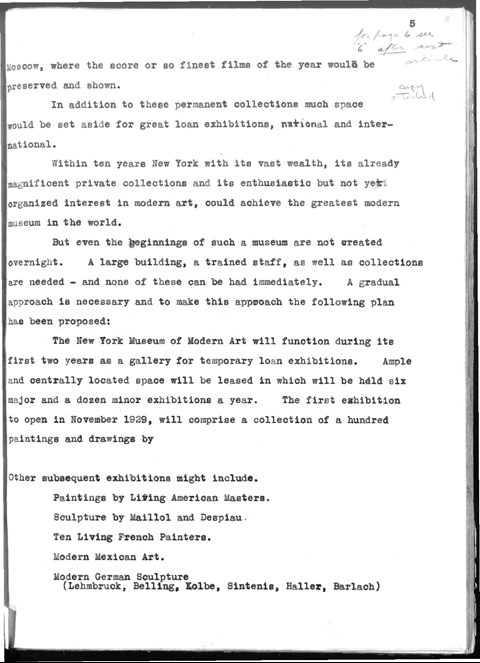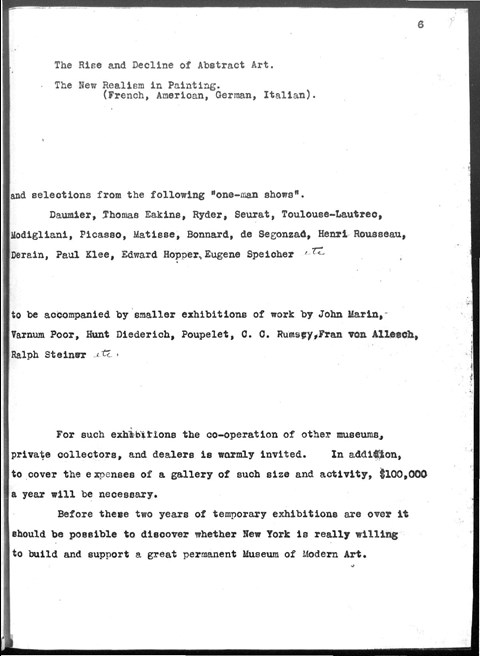 The contents of the museum's first exhibitions were announced to include:
Paintings by Living American Masters

Sculpture by Maillol and Despiau

Ten Living French Painters

Modern Mexican Art

Modern German Sculpture

The Rise and Decline of Abstract Art

The New Realism in Painting
Rockefeller, Bliss and Sullivan gave themselves two years after the first exhibition to discover whether the city of New York was fully willing to build and support a great permanent museum of modern art.  The rest is MoMA history.
Image on top: Museum of Modern Art, New York City, USA ©hibino