Image: Michael Armitage, 'Kampala Suburb' (2017)
Born in Nairobi, 1984, Michael Armitage is one of Kenya's most exciting young artists. His lush, often large-scale paintings merge the traditions of European modernism with the subjects and materials of East Africa. Living and working between Nairobi and London, Armitage paints with oil on Lubugo bark cloth – a culturally-significant material of the Buganda people in Uganda.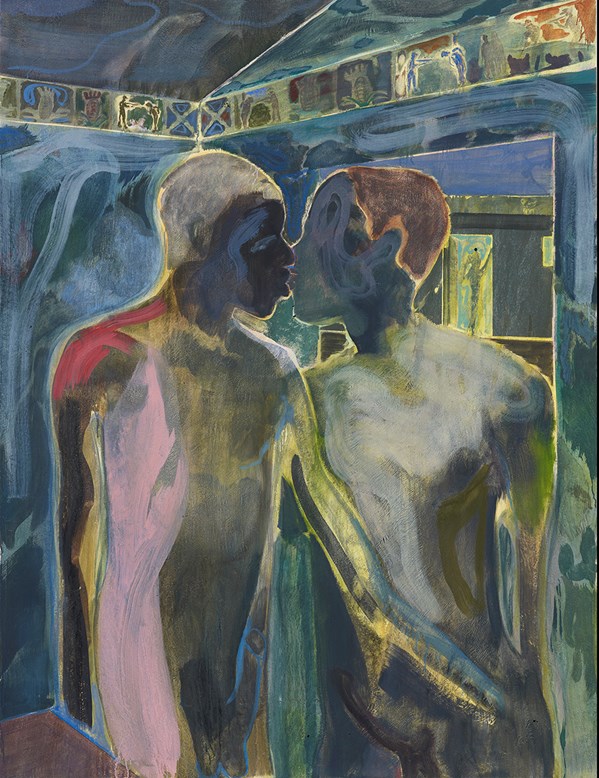 Michael Armitage, 'Kampala Suburb' (2017)
The bark cloth is traditionally used as a burial shroud or in ceremonies. Replete with ripples, stitches and holes, Armitage stretches it across a frame to form the textured surface of his paintings. Armitage knits together narratives from folklore, his memory, current affairs, popular culture and the history of East Africa. His paintings are grounded in the social fabric and political dynamics of his homeland.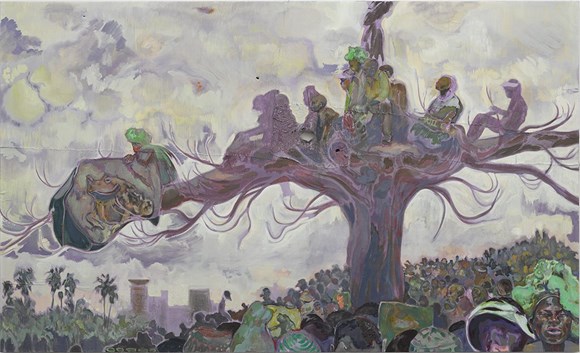 Michael Armitage, The Fourth Estate, 2017. Joyner/Giuffrida Collection, San Francisco. Photograph: White Cube/George Darrell
Michael Armitage: The Promised Land is the artist's first exhibition in Australia, presenting recent work with a suite of new paintings that reflect on the recent Kenyan elections and the political rallies and dissidence that followed. Sumptuous and explicit in their representation of the human body, Armitage's paintings reconsider cultural traditions and stereotypes, spinning the exoticising gaze of Western art history into a different direction.
Museum of Contemporary Art, Sydney, Australia
Until 22 september, 2019