On 23 February House of Illustration opened the first ever UK exhibition of graphic design from North Korea.
The exhibition shows hundreds of everyday objects including food packaging, ticket stubs and stamps together with hand-painted propaganda posters and comics, all collected by Nicholas Bonner who has led tours to the country for 25 years.
The objects reveal a graphic style honed over decades in a closed society, giving an extraordinary and rare insight into the everyday life of North Koreans.
The exhibition is co-curated by Bonner, the foremost expert on North Korean graphic culture, tourism and film. It follows the release of his book Made in North Korea: Graphics from Everyday Life in the DPRK (Phaidon).
Bonner is also the co-producer and director of North Korea's first girl power movie, Comrade Kim Goes Flying, which will be screened at the Barbican Cinema on 28 March to coincide with the exhibition.
Nicholas Bonner said: "This collection represents common objects given beautiful status by the hand-drawn graphics from North Korea's most creative designers. Some of the work is elaborate but the basic designs too should not be overlooked – minimalistic simplicity creating beautifully rhythmic artwork."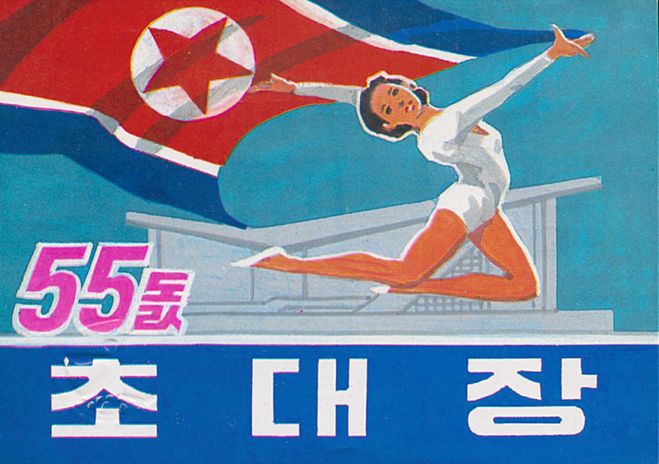 Colin McKenzie, Director of House of Illustration, said:
"House of Illustration was created to celebrate illustration in all its forms so we are particularly excited to be putting on an exhibition that showcases this unexpectedly beautiful ephemera from North Korea. The packaging, posters and other common objects in our exhibition have never before been the subject of a show in the UK but they provide a window onto everyday life in one of the world's most controversial nations."