The Vienna Tourist Board has launched a new campaign that uses artificial intelligence to give a humorous twist to some of the most well-known works of art found in the city's museums.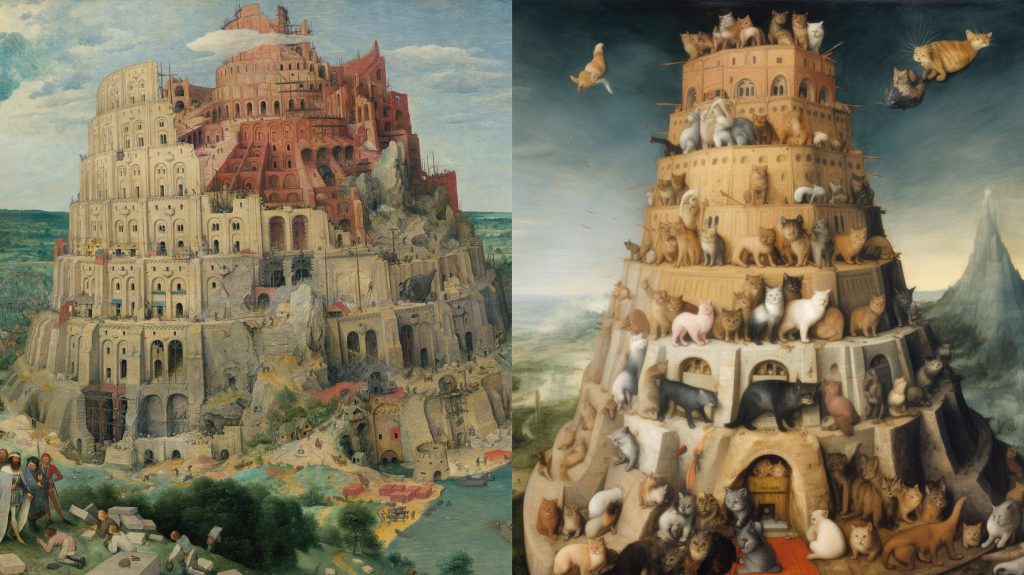 Breughel, Tower of Babel
The purpose of the campaign is to encourage the public to visit the museums and see the original works of art. The AI transforms the works into images populated with cats, such as Gustav Klimt's Kiss where the lovers are replaced by a pair of cats. The campaign features an ironic apology to the artists for using their work in this way, and goes on to explain how AI tools like DALL-E and Midjourney extract data from existing artworks to replicate their form and content. The campaign hopes to capture attention with the viral images and then encourage tourists visiting Vienna's museums to see the original works behind the AI art.