Image courtesy to Zurich Art Weekend
During 3 days, major public and private art institutions, international galleries, and cutting-edge off-spaces collectively open their doors and invite collectors, curators, artists and art lovers to attend special on-site and online events, all weekend long.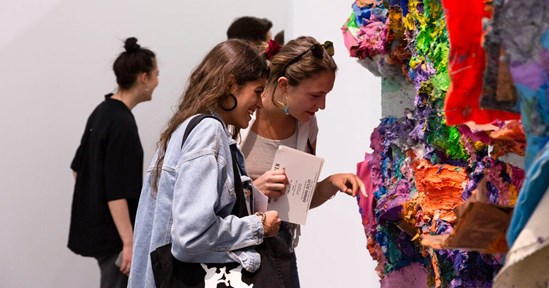 Image courtesy to Zurich Art Weekend
Visitors are invited to take part to the rich program of more than 100 events in over 50 locations including exhibition openings and collection visits, guided tours, performance and interventions in public space, artists encounters, talks and panel discussions, cocktails and other festive gathering all around town as well as to attend the online-only curated events to get to know art sector professionals intimately and experience art in novel ways.
Zurich Art Weekend traditionally occurs every year before the opening of Art Basel. As a result of the COVID-19 pandemic the third edition of Zurich Art Weekend will take place from Friday, September 11th to Sunday, September 13th, 2020.