Articles
(17)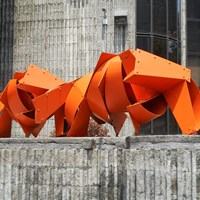 Article date: Monday, June 10, 2019
Sculpting Poetry
Colombia's renowned modern artist Edgar Negret did not imitate reality. He fed off it and created a language that invents new ways of presenting our surroundings. Edgar Negret (1920) lived in awe of the universe. "I lived on the verge of something - on the fringe of reality- happening," he told journalist José Hernández. "I believe in my work I have searched for God always and everywhere."
---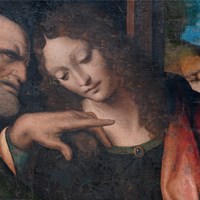 Article date: Thursday, April 4, 2019
The Full Story Behind Leonardo's Last Supper
'It was just a theory, but I thought: what if the king asked for the next best thing: a faithful copy made by Leonardo on canvas. The latter was a new medium in those days. I started to go through the archives in France and Florence and in the latter found a letter where the king of France asks the Signoria to send Leonardo to work for him for a while. So, da Vinci goes to Milan a second time as the painter of the king, why? Because he's making a copy of the Last Supper.'
---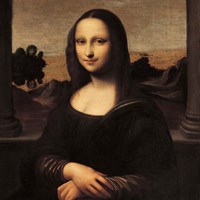 Article date: Wednesday, March 20, 2019
Unveiling the Mystery of Leonardo's Two Mona Lisas
The second part of the interview with Jean-Pierre Isbouts focuses on his study of Leonardo's two Mona Lisas, the identity of the portraits' sitters, and a da Vinci anniversary celebration announcement.
---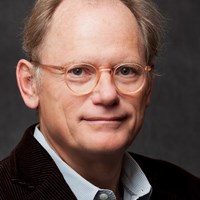 Article date: Thursday, March 14, 2019
In Search of Leonardo
Jean-Pierre Isbouts - one of National Geographic's best-selling authors- has been studying and following Leonardo da Vinci's paper trail for 40 years. He's written about the Italian's career and legacy, the identity of the Mona Lisa, and the secrets behind his Last Supper. Some of Isbouts findings defy our most common conceptions of the da Vinci's life and work.
---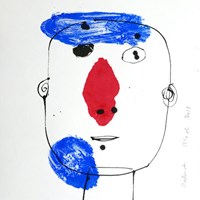 Article date: Friday, March 1, 2019
A Creative's Mindset
We tend to think of creativity as an almost divine quality, characteristic of some of history's greatest minds, and those who venture into the art world. This mindset isn't illogical. Creativity triggers innovation and allows men and women to craft something unique.
---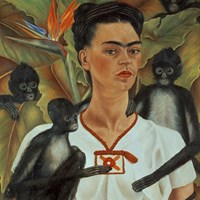 Article date: Thursday, February 21, 2019
On Becoming Frida
How did Magdalena Carmen Frida Kahlo turn into Frida, one of history's most famous faces? What was her life like? And where did her magnetism come from? The Brooklyn Museum's current exhibition Frida Kahlo: Appearances Can Be Deceiving looks into these questions.
---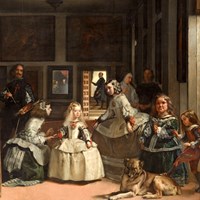 Article date: Monday, February 4, 2019
200 Years of El Prado
In 1819 one of today's greatest art museums opened its doors to the public. Celebrating its bicentennial is more than rejoicing over the existence of an art institution filled with masterpieces. It's also a chance to recall the role XIX century thinkers bestowed upon art in fulfilling the project of Enlightenment.
---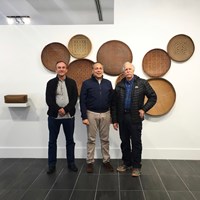 Article date: Monday, December 31, 2018
Breaking the Myth of Artistic Evolution
Venezuelan businessman Juan Carlos Maldonado collects modern Western abstract geometric art. In 2016 he bought the biggest collection of indigenous Ye'kwana art in the world. It spoke the language of straight lines and angles he loves. In the current show at his exhibition space in Miami both collections meet. It's a dialogue between two completely different modern cosmologies
---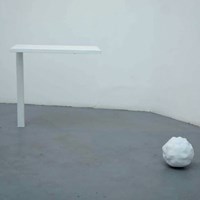 Article date: Tuesday, December 25, 2018
Incomplete Perfection
South Korean artist Kim Byung Chul's exhibition "Fingertip" at coGalleries Berlin urges viewers to reflect on the meaning of our humanity. To him our essence lies exactly in what Western progressivism has taught us to move away from.
---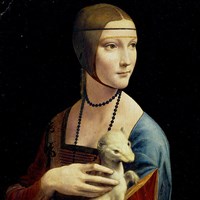 Article date: Wednesday, December 5, 2018
Da Vinci's Recipe for Creativity
Leonardo was certainly forward-thinking. He based knowledge on experiments before Newton and Galileo's scientific revolution, he invented a technic to dissect eyes, and thought of diving-suits centuries before they could be made. His foresight came from mixing fantasy and reality.