Articles
(21)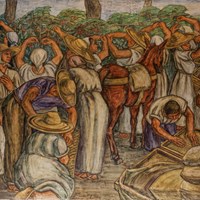 Article date: Tuesday, September 3, 2019
Portraying Humanity
Pedro Nel Gómez didn't idealize the human race. He admired it so much he painted it just as he saw it. Every six months, the Pedro Nel Gómez Museum in Medellín opens an exhibition highlighting an aspect of the famous Colombian artist's work. In 2018 they premiered Nude, Manifest and Free with a group of local nudists. Towards the end of June they took down Master Plan - dedicated to Gómez's urban designs-, and on August 27 the museum inaugurated Expeditions and Encounters to commemorate the painter's 120 anniversary.
---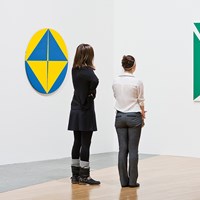 Article date: Tuesday, August 20, 2019
Simple Beauty
Carmen Herrera dedicated her life to perfecting the art of limiting herself to the essentials. To her the famous saying "less is more" is an absolute truth. For the Cuban artist, to limit herself to the simple is to choose those two colors that contrast best, and to enlarge and revitalize the canvas by painting the right combination of geometric forms.
---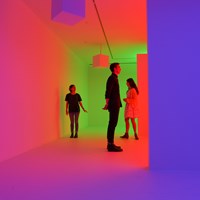 Article date: Wednesday, July 24, 2019
Freedom of Color
Carlos Cruz-Diez dedicated his life to solving a problem never before thought of in art history: how to free color from form. Simply coming up with this question meant understanding art and color in a different way.
---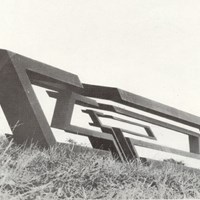 Article date: Friday, June 28, 2019
Back to Basics
Colombian artist Eduardo Ramírez Villamizar painted and sculpted what in his eyes are reality's essential forms. Ramírez Villamizar (1923) knew his creations depended on his ability to identify when to stop working and researching for the piece he was constructing had no excesses nor was there anything missing from it.
---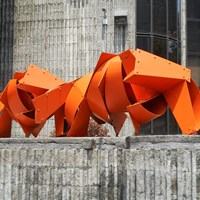 Article date: Monday, June 10, 2019
Sculpting Poetry
Colombia's renowned modern artist Edgar Negret did not imitate reality. He fed off it and created a language that invents new ways of presenting our surroundings. Edgar Negret (1920) lived in awe of the universe. "I lived on the verge of something - on the fringe of reality- happening," he told journalist José Hernández. "I believe in my work I have searched for God always and everywhere."
---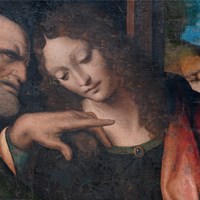 Article date: Thursday, April 4, 2019
The Full Story Behind Leonardo's Last Supper
'It was just a theory, but I thought: what if the king asked for the next best thing: a faithful copy made by Leonardo on canvas. The latter was a new medium in those days. I started to go through the archives in France and Florence and in the latter found a letter where the king of France asks the Signoria to send Leonardo to work for him for a while. So, da Vinci goes to Milan a second time as the painter of the king, why? Because he's making a copy of the Last Supper.'
---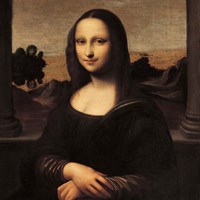 Article date: Wednesday, March 20, 2019
Unveiling the Mystery of Leonardo's Two Mona Lisas
The second part of the interview with Jean-Pierre Isbouts focuses on his study of Leonardo's two Mona Lisas, the identity of the portraits' sitters, and a da Vinci anniversary celebration announcement.
---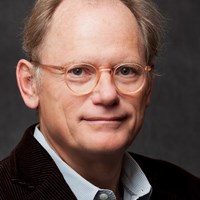 Article date: Thursday, March 14, 2019
In Search of Leonardo
Jean-Pierre Isbouts - one of National Geographic's best-selling authors- has been studying and following Leonardo da Vinci's paper trail for 40 years. He's written about the Italian's career and legacy, the identity of the Mona Lisa, and the secrets behind his Last Supper. Some of Isbouts findings defy our most common conceptions of the da Vinci's life and work.
---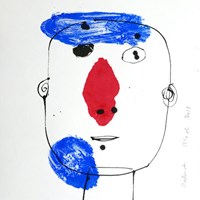 Article date: Friday, March 1, 2019
A Creative's Mindset
We tend to think of creativity as an almost divine quality, characteristic of some of history's greatest minds, and those who venture into the art world. This mindset isn't illogical. Creativity triggers innovation and allows men and women to craft something unique.
---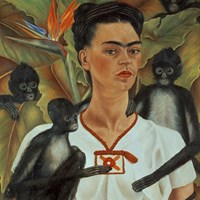 Article date: Thursday, February 21, 2019
On Becoming Frida
How did Magdalena Carmen Frida Kahlo turn into Frida, one of history's most famous faces? What was her life like? And where did her magnetism come from? The Brooklyn Museum's current exhibition Frida Kahlo: Appearances Can Be Deceiving looks into these questions.