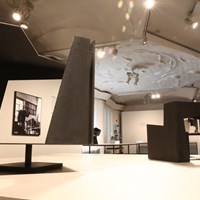 Article date: Monday, October 3, 2016
Jorge Oteiza: the language of reality
Basque sculptor Jorge Oteiza (Orio, 1908 – San Sebastián, 2003), one of the most influential theoreticians of the second half of the 20th century, is now the guest of The Disoccupation of Space. The retrospective exhibition based on the artist will take place in the emblematic Casa Milà from 27 September 2016 to 22 January 2017.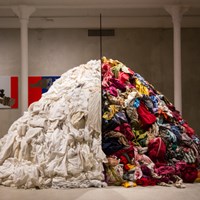 Article date: Friday, February 26, 2016
Barcelona hosts Michelangelo Pistoletto, the Arte Povera king reconverted
Michelangelo Pistoletto is an exhibition that can be visited until the 27th of March at Blueproject Foundation in Barcelona. This is the case of a solo exhibition that shows eight works of the artist, covering the last forty years of his production. From some classic Arte Povera pieces like L'alto in basso, il basso in alto (1977), Senza titolo 92 (1976) and Specchio di taglio (1976), in which the artist reflects on fundamental problems like identity, to his last works.