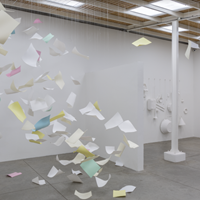 Article date: Monday, August 21, 2017
Welcome to Instituto de Visión in Bogotá
Since 2014, in the San Felipe neighborhood of Bogotá, a house with a green facade hides a space. Four women, Omayra Alvarado, Maria Willis, Beatriz Lopez and Karen Abre, decided to unite to create the Instituto de Visión.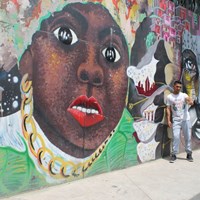 Article date: Monday, August 7, 2017
Hi, I'm Chota13 from Commune 13 (Medellin)
John Alexander, of his artist name Chota13, is a graffiti artist aged 27 years. He wears the unifrom of young people from all over the world: a t-shirt, sports pants and sports shoes. His story could be that of any young man too fast pushed from these sensitive areas that surround world metropolis. His is called Comuna 13, in Medellin, Colombia, antechamber of hell yesterday, now famous for its graffiti gallery in the open air and its escalators.